Equip and Empower Workers on the Move with Microsoft 365
March 16, 2021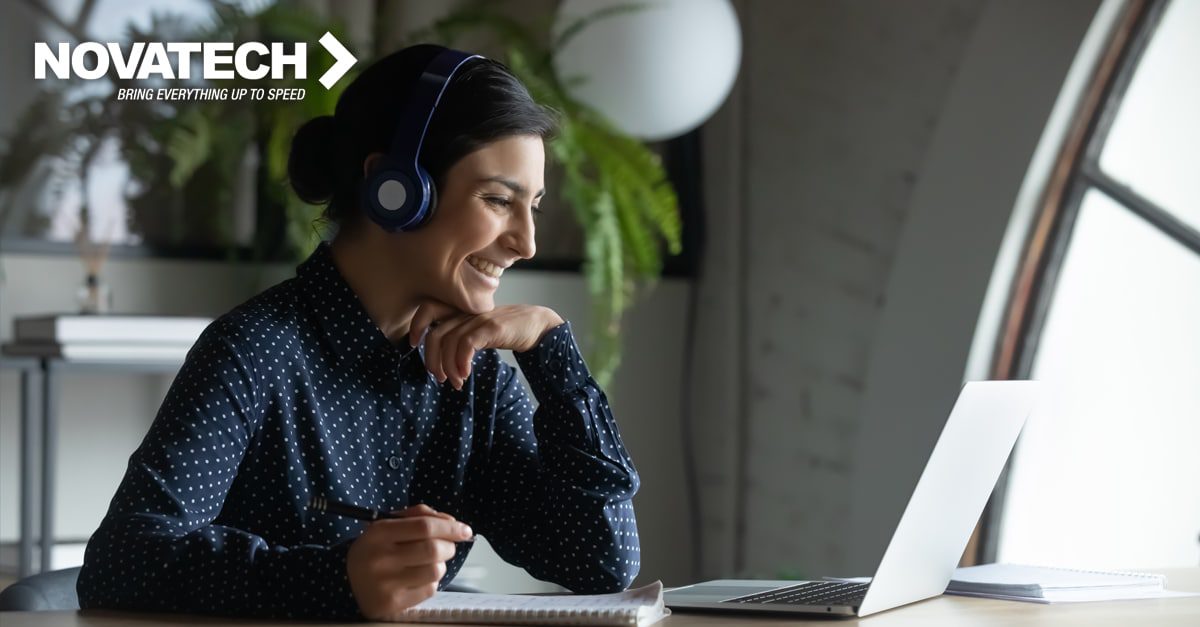 Whether your employees are splitting their time between your office and a remote/home-based location, or you have personnel who travel regularly, Microsoft 365 is an optimal solution to support their efforts. From cloud-based productivity tools to stringent security features, every aspect of Microsoft 365 facilitates the efforts of a mobile workforce.
Microsoft segregates its features for workers on the move into five core benefits, which we will cover in this article: Collaborative, Connected, Managed, Productive, and last, but certainly not least, Secure.
Collaborative
Workers on the go enjoy on-demand, secure, cloud-based access to online meetings and chat sessions (Teams). They can also collaborate in real-time via shared tasks, workflows, workspaces, and globally accessible, cloud-based file storage (SharePoint and OneDrive).
Connected
From anywhere in the world, mobile workers can enjoy 24/7 access to all the cloud-based services and data for which they have been authorized within your organization's Microsoft 365 subscription. Although Microsoft Outlook is the defacto standard for cloud-based email in Microsoft 365, hybrid deployments of Microsoft Exchange Server (cloud-based and on-premise) can be configured to give mobile workers remote access to email stored on the firm's on-premise Exchange Server, as well.
Managed
Companies can manage their remote workers' devices from the cloud, adjusting security/compliance settings and accessible apps as needed to equip them for different operating scenarios as they travel. Management controls include remote workers' access to Microsoft 365 productivity apps as well as to the data they create and use. Administrators can also manage a variety of settings to ensure their traveling workers are compliant with regional data regulations.
Productive
Microsoft 365 enables users to access resources and share files with Office apps across the web, mobile devices, and desktops. Once users become accustomed to real-time co-authoring and commenting for cloud-based Microsoft 365 documents, productivity can soar. Furthermore, to keep traveling workers productive if they forget their passwords when the office is closed, two versions of Microsoft 365 (E3 and E5) incorporate optional self-service password reset.
Secure
Recognizing that security is paramount for companies to succeed, and that workers on the go may face situations less secure than the firm's office environment, Microsoft offers an array of security features. Two primary security mechanisms are multi-factor authentication (MFA) and data leak protection (DLP), including endpoint (user device) DLP. It also supports consistent labeling of email, files, and other materials for varying levels of sensitivity and protection.
As Business Travel News noted in an article last year, the pause in business travel necessitated by the COVID-19 pandemic presents a perfect opportunity for firms to deploy more technology to support their traveling workers. Novatech recommends Microsoft 365 very highly, not only for personnel on the go but also for remote work environments. To explore which version of Microsoft 365 would result in the greatest value for your firm, we invite you to request a complimentary chat.