Guide to the Best Managed Services for Healthcare
March 5, 2020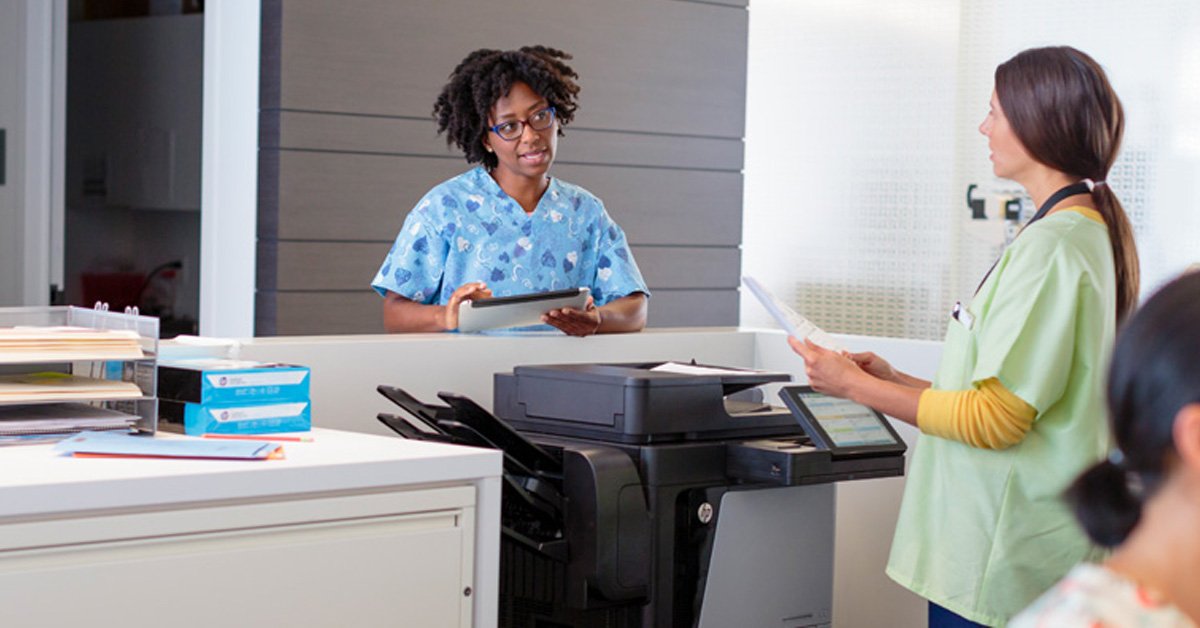 Healthcare, more than most sectors, is heavily data-driven. This has prompted the industry to innovate using technology. The healthcare cloud computing market, for example, is expected to be valued at $55 billion by 2025. Technologies such as cloud computing, give healthcare new ways of collecting, sharing, and analyzing data, that will ultimately result in better healthcare and patient outcomes.
But keeping up to date with new technologies can be a costly business. Both in terms of time, but also in the need for specialist IT staff. This is where outsourcing IT to a managed service provider (MSP) comes in. Here we look at why using an MSP is a healthy choice.
The Services Offered by a Managed Service Provider in Healthcare
Managed IT Services (MITS) came about because of changes in the technology landscape. The advent of the internet eventually gave rise to cloud computing. As this new way of working continued to mature, we also saw increasingly connected devices in the form of smart devices and the Internet of Things (IoT).  Hyperconnected technology is built upon data sharing; this includes patient data.
Healthcare providers are increasingly under pressure to innovate around data – offering more internet-connected services to patients. Smaller healthcare organizations such as Critical Access Hospitals and small Integrated Delivery Networks (IDNs), may simply not have the internal staff to deal with the increasing role of technology in modern healthcare.
To deliver patient expectations, healthcare providers are embracing cloud computing. A cloud infrastructure offers a number of benefits to healthcare providers, including:
Improved scalability: Cloud storage can be quickly scaled up or down depending on needs. Electronic Health Records (EHR) have a tendency to grow; being able to upgrade capacity quickly is a benefit of a managed cloud infrastructure. This adaptability allows healthcare institutions to quickly react to increased need during peak seasons (e.g. during winter flu season)
Cost-effectiveness: The dynamic scalability of cloud computing results in cost benefits – only using what you need when you need it. When outsourced to an MSP, costs for a cloud infrastructure can be set up as a predictable charge with no sudden capital outlay.
Improved security: According to a study by Ponemon Institute, a data breach costs healthcare 60% more than other sectors. If a cloud infrastructure is correctly configured and maintained, data security can be improved.
But moving services to a cloud infrastructure requires time and specialist knowledge. This is where a specialist, offering managed IT services for healthcare, comes in.
Healthcare Managed Services – What is it About?
Healthcare has exacting requirements in the areas of data security, scalability, innovation in technology, and cost. A specialist MSP, who offers services for healthcare providers, is aware of these needs. Areas covered by a Managed Service Provider (MSP) include:
Managed cloud infrastructure
As a cloud infrastructure specialist, an MSP will give healthcare providers the best in cloud infrastructure, apps, and solutions. The MSP will work alongside your in-house team to work out the right-fit architecture and usage model. The MSP will act as a single point of contact, to ensure that you have support and that your IT infrastructure is robust with uptime optimized. The MSP will also take care of areas such as database back-up and disaster recovery.
Managed Security Services (MSSP)
Security is a specialism that covers a myriad of areas across the extended network and out to individual devices. An MSP can offer specialist security services (MSSP) to ensure that sensitive data is protected using state-of-the-art solutions. An MSSP specializing in healthcare will also provide support for compliance with regulations such as HIPAA (Health Insurance Portability and Accountability Act).
Managed IT Solutions (MITS)
MITS takes the strain of managing IT services from a healthcare provider. Areas such as help desk, web application hosting, incident response, asset management, solution management, and general IT support, are on offer. An MSP will look after your staff, taking calls and helping to resolve IT issues, 24/7/365. Access to best-of-breed solutions can be offered as part of a MITS package. The use of a MITS model lets a healthcare provider streamline an IT function so they can focus on core needs.
A Managed Services Provider works as an extension of an IT team in a healthcare provider. Using specialist knowledge in the areas of cloud provisioning, security, and technology solutions, an MSP can make sure a healthcare organization can focus on maintaining and building core clinical applications and providing the best in patient care.