How A Managed Print Services (MPS) Partner Can Help
February 6, 2020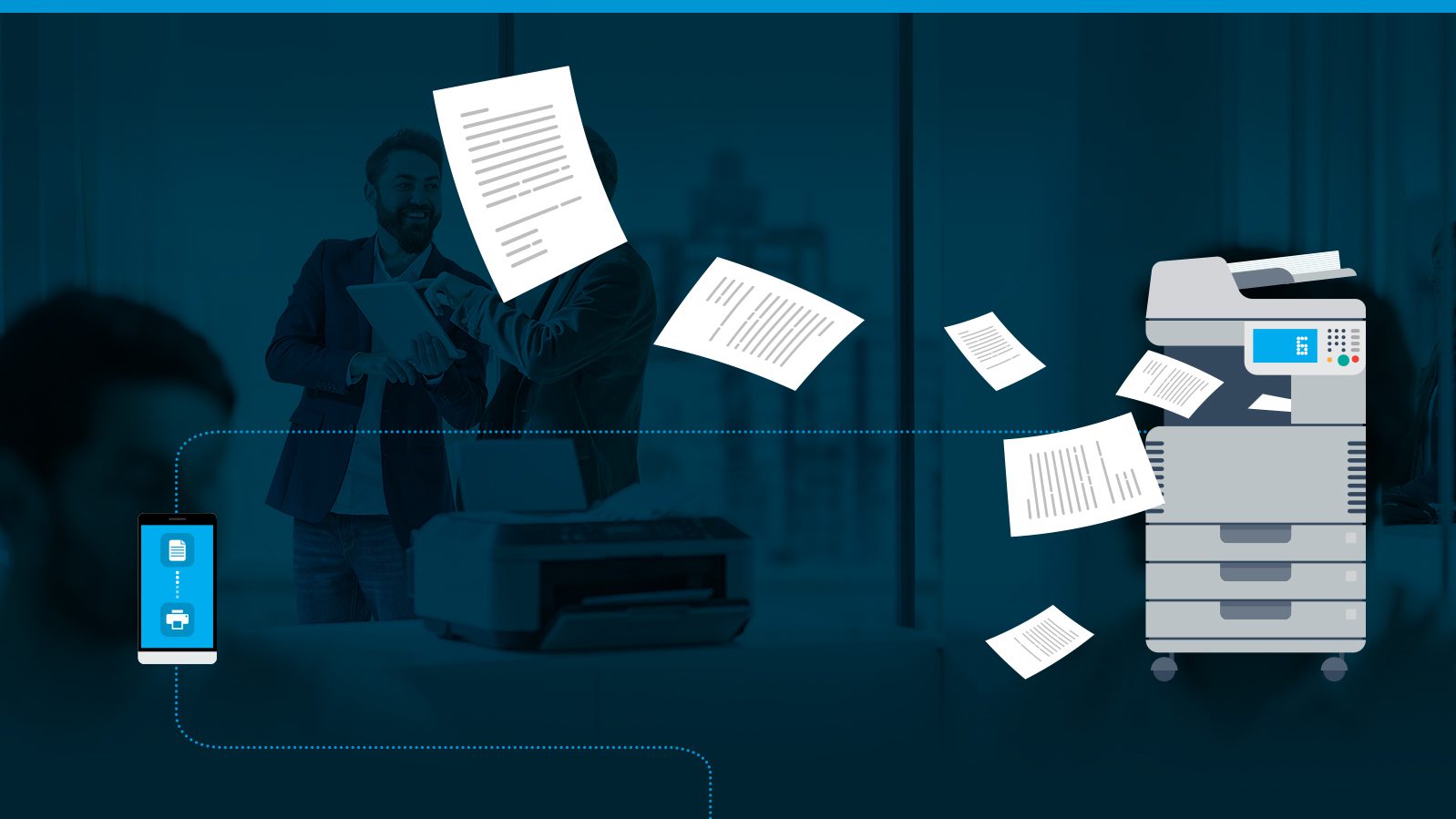 Tektonika Staff
All successful partnerships are based on compatibility, communication, and trust. Building a relationship with your service providers—especially managed print services (MPS)—is no exception.
What exactly is managed print services, and how can teaming up with an MPS provider help you? In short, think about your print environment for a second:
Do you know the status of every printer in your business's network?
Are they all functioning properly and adhering to your security policies?
Do you spend a lot of time managing each and every printer, when you could be devoting that time to more strategic IT initiatives?
If you answered no, no, yes to those questions respectively, you'll want to listen up.
An MPS provider can help you assess your current print environment, optimise your print workflows, and offload the task of device management—so your team can focus on more valuable tasks. While this sounds great, not all MPS vendors are equal. If you're looking for an MPS provider, you should think carefully about what your business needs and the capabilities of the partners you're considering.
While there are many factors (such as cost, scalability, SLAs, etc.) in the equation, security should always stay top of mind.
Identifying risks that are hiding in plain sight
Print security tends to get overlooked when IT teams are building their cybersecurity strategies. It's easy to forget that printers are connected devices, just like any other endpoint on your network—and that they too can become targets for hackers. The last thing anyone wants is to overlook an endpoint and leave the network wide open for a hacker to walk in and breach your sensitive data.
While its good to understand the importance of print security, that's not always enough. You have to put in the time and effort to shore up your print environment—but that's easier said than done when you're dealing with people issues (i.e. user errors), process problems, lack of governance, technology challenges, and the latest IT fire of the day.
That's why you may want to go with an MPS provider. By leaving it to the experts, you can focus on other, higher priorities.
Finding a vendor to meet all your needs
Before you make the jump to MPS, however, you need to be proactive and thorough in selecting the right vendor. There are a number of questions you should ask any prospective MPS provider before signing on the dotted line. To start:
Do they understand your business's printing needs?
Will they go the extra mile to ensure they fully comprehend how, when, and why your users print?
Will they conduct a risk assessment of your current print environment to understand your security needs?
Do they know how to optimise your printer fleet for maximum efficiency and minimal waste?
Do their products and services offer any type of security features to protect your users (and your sensitive data) in transit?
Will they provide ongoing fleet performance, analysis, and reporting to help manage your printers?
A strong MPS provider will be on top of all these factors. Novatech,  for example, will analyse, plan, deploy, and manage your print fleet from start to finish, ensuring your printing operations are as lean and efficient as possible. You'll be working smarter – and more securely – than ever.
Before making the big decision
The final question you should ask is, "Does the MPS provider align with your existing security policies and philosophy?"
A good printing strategy should start with an evaluation of vulnerabilities to understand risk areas and lock them down. This requires visibility and collaboration between print administrators, security pros, and internal audit staff. The right vendor will be able to fulfill all your printer security needs – and to be sure they can, those needs have to be known. This will form a healthy foundation for your future teamwork.
A partnership with an MPS provider may not be for life, but asking the right questions and having them comprehensively answered is essential not just for print security, but for IT security as a whole. Underestimating the importance print security plays—and the role of MPS—can be a big mistake. After all, it's not the best idea to commit to any partnership without knowing the basics—the same principle applies to MPS.
Ask the important questions upfront and you'll thank yourself later.
We have the answers.  Contact the premiere MPS team at Novatech today: Novatech.net