How Legacy Print Technology May Be Holding Your Organization Back
January 29, 2020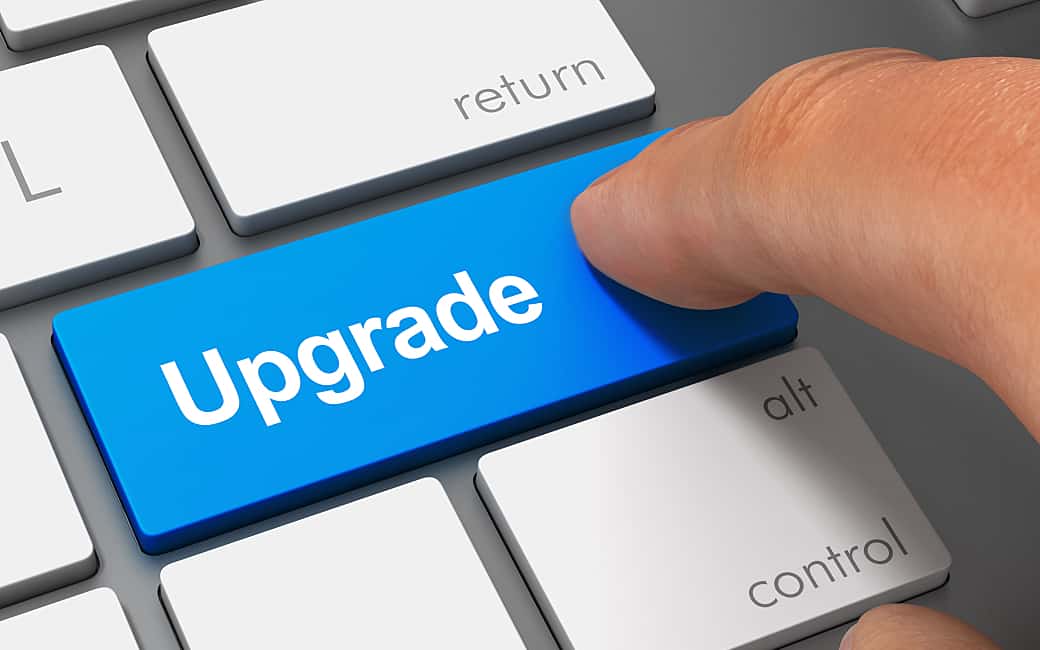 Many offices today still rely on legacy print technology. These devices may seem innocuous, but they actually pose serious problems to businesses that aspire to be productive, efficient, and secure—which is all of them, presumably.
Legacy print technology can hold your company back in more ways than one, which is why upgrading to new, innovative printing technology is an investment worth making.
How an aging print fleet could be hurting you
While the latest computers and mobile devices are continually changing the way we work, there's no denying that for many applications, hard copies of text and images are simply the most reliable, intuitive way to share and visualize information. But just like any other IT equipment, a printer fleet requires attention to remain helpful and relevant and can become a burden if not kept up to date.
Take for example California's Rialto Unified School District, a public school system that provides K-12 education to over 26,000 students. Like many school districts, Rialto operates on a tight budget, and their printing costs grew far too high. High energy usage, frequent breakdowns, and slow devices all made it difficult for the district's 3,800 employees to do their jobs. By upgrading to new devices and adopting Managed Print Services, Rialto was able to slash print costs by 40 percent and save $400,000 a year—money that can now go toward better educational uses. This is just one of the countless examples of organizations upping their game by refreshing their print technology.
Aside from reliability and compatibility issues, legacy printers also pose security risks. Unsecured printers can represent glaring vulnerabilities in a network, and yet they are often overlooked and rank low on most organizations' list of security concerns. People tend to forget that printers are actually connected to the network and often disregard adequate security precautions, but hackers can use these unsecured devices as an attack route to access the network and cause trouble.
These are all concerns that no organization—school, government, business, or otherwise—should ever ignore. While the idea of upgrading an entire printer fleet may seem daunting, there are several areas in which legacy printers simply can't match modern, innovative printer technology.
1. Speed
Imagine a teacher needs to print out worksheets before class, or an employee is about to make a big presentation to the company's shareholders and wants to provide printouts to everyone at the meeting. Then, at the last minute, they find the printer is stalled, jammed, or inundated with a long queue of other jobs. Waiting for a slow printer could derail the rest of their day. For any organization with high-volume printer needs, speed—in terms of pages printed per minute and overall delay prevention—is essential. For example, if a printer is out of toner or paper, that represents a bottleneck. Upgrading to printers that come with automated toner alerts, as well as a Managed Print Services provider that handles maintenance, promotes fast and efficient printing.
2. Print quality
Improved print quality is also a major benefit of ditching legacy technology and upgrading to new devices. In a healthcare setting, for example, color coding on forms and wristbands can make a serious difference in the efficiency of patient identification and care. Print quality was a major reason why the Franciscan Missionaries of Our Lady Health System in Louisiana decided to adopt a managed print solution. As the provider of care to more than 75 percent of the state's population, it's imperative that charts and records, discharge instructions, diagnoses, prescriptions, contracts, and ID badges are always readable and quickly recognizable. Working with HP products brought quality, speed, flexibility, and reliability to the organization's print environment, all while keeping costs low.
3. Security
Security is a top concern for healthcare organizations, according to Healthcare Dive, as well as for school districts, universities, corporations and any organization that protects valuable IP. Luckily, new printers now come embedded with innovative features, such as the ability to continuously detect and self-heal from malware, stopping hackers in their tracks. Not only do built-in security features provide robust and vigilant protection, but they also free up IT teams to focus their energies elsewhere.
4. Ease of use
Most people can recall being confused, frustrated, and perhaps enraged by a slow or misbehaving printer. Ensuring that the printing process is not a bottleneck, but an efficient, streamlined part of an organization's workflow means the printer has to be user-friendly and reliable. Modern printers deliver a better, more intuitive user experience and can be programmed to easily perform advanced functions.
5. Sustainability
With the impact of climate change growing every day, sustainability should be a top priority for every organization. Legacy printers tend to be a far cry from energy efficient, while new printers are designed to be more environmentally friendly and reduce output and waste. Colorado State University is a leader in clean energy technologies and environmental science, so when it was time to upgrade their printer fleet, sustainability was a big requirement. They chose to work with HP because it offers ENERGY STAR®-qualified printers with easy-to-use PIN-based security options that reduce unnecessary printing and paper waste. HP also has a Planet Partners recycling program, which ensures that Original HP Supplies cartridges can be recycled.
For all these reasons and more, there's never been a better time to retire those legacy printers and upgrade to innovative printing technology.
Contact one of our Managed Print Specialists today to hear more about these solutions and more:  novatech.net 
Novatech is a proud HP Partner First Managed Print Specialist