Is Your Firewall Providing You a False Sense of Security?
March 29, 2023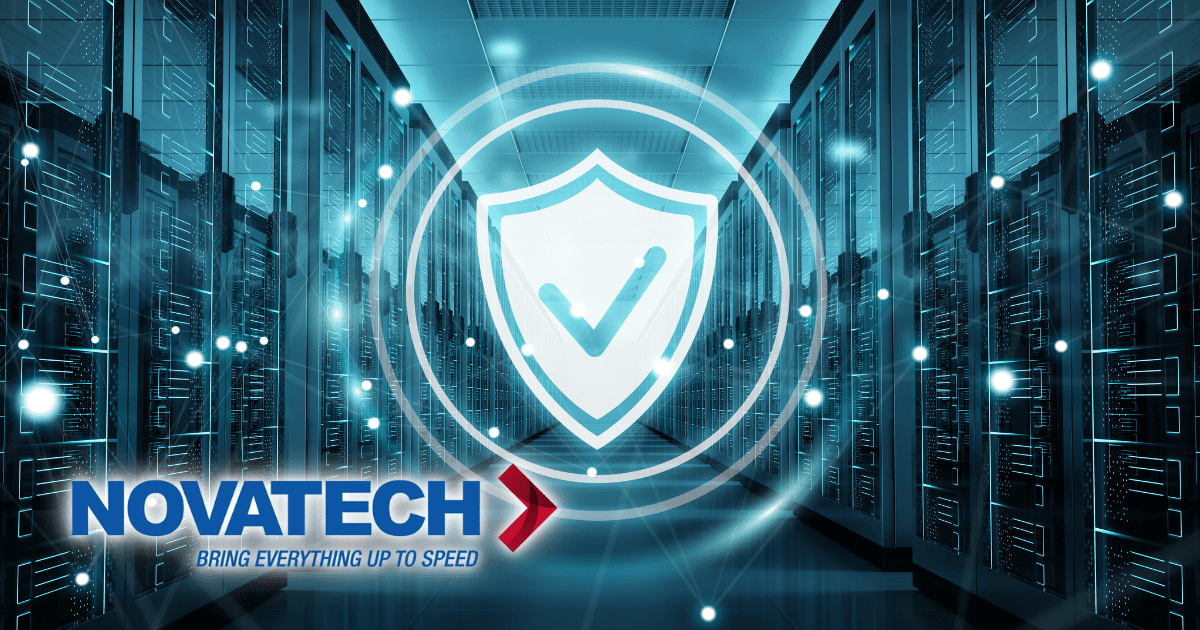 If you have a firewall, a lot of companies believe this is really all that is required to help secure their IT infrastructure. Though a firewall is an essential piece of IT hardware, it certainly is not enough to protect your network from all the threats that exist in today's modern IT environment.
At Novatech, we help companies with their IT architecture and infrastructure. We do use firewalls as a critical piece of the puzzle to reduce threats to our clients, but there are other considerations you need to be aware of if you are running an IT network for your company.
In this article, we will discuss what a firewall is and why having one is not enough to protect your data and network.
What is a Firewall?
A firewall is a network device that sits on your network and controls your incoming and outgoing traffic based on a pre-defined rule set. A firewall's job is to keep malicious traffic that is accessible on the internet away from your network. A firewall will help protect the perimeter of your network, but is not a sufficient solution to protect your entire network. A firewall uses rules to restrict an internal user on your network having the ability to access a link or site they should not go to or that is insecure.
What Could I be Susceptible to Even if I Have a Firewall?
One of the questions that may come up is: if you already have a firewall, what would you still be at risk of having happen on your network? Here are some areas where you could still have some issues, even if you have a firewall.
Social Engineering Attacks – these are special attacks that are designed to make it look like people with authority in an organization are asking for specific work to be done (when, in actuality, it is the hacker making the request, pretending to be someone else.)
Zero Day Exploits – These are the exploits where the rule cannot be setup in the firewall in advance to avoid it because it has never been seen before.
Malicious URL's – If a trusted site gets hacked, and they put a malicious link on that site, a firewall would not be able to protect against this.
Infected USB Drives – If one of your employees brings a USB drive that is infected, the firewall would not block this out since it was already downloaded when on a network without firewall protection.
Insider Threats – Every threat you face is not just from hackers and criminals. A large percentage of cyber security issues happen within the network caused by rogue employees.
These are some examples of ways you could still have issues, even if you have a firewall. Other tools and safeguards need to be put in place to protect against these threats. Novatech is here to help your business get the IT support you need and to protect your network, with our world-class engineers helping to build your infrastructure.