It's a New Decade. Do You Know How Your Copying Equipment Is Performing?
February 12, 2020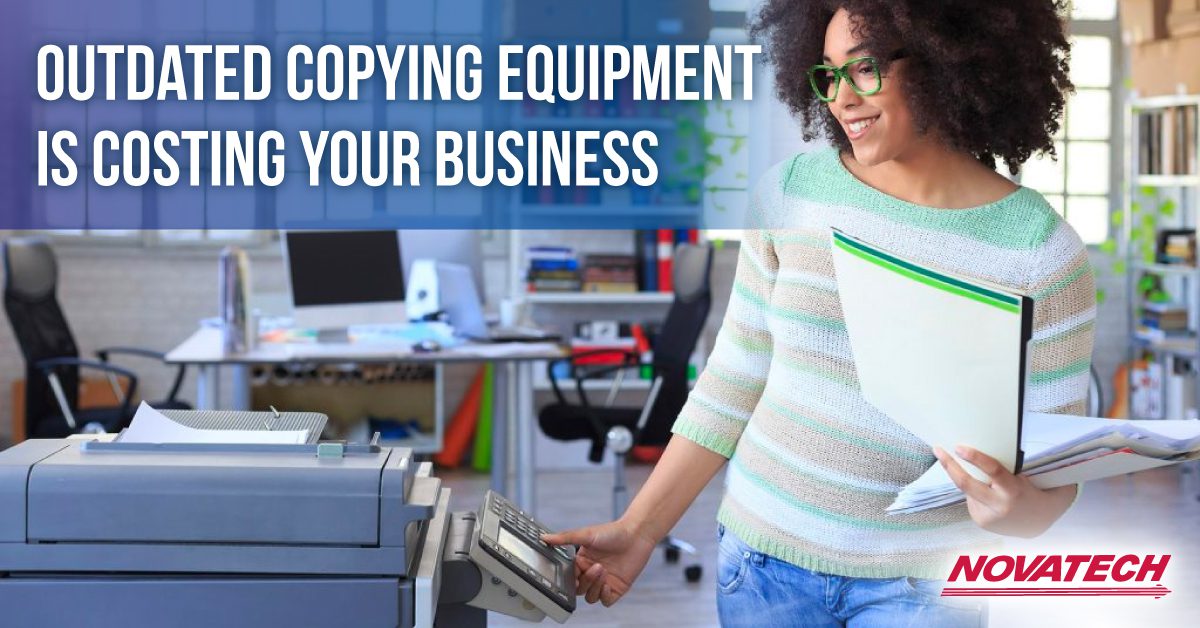 Whether your firm has one or more high-volume copiers (purchased or leased), or your staff makes photocopies (copies) from desktop printers in their offices, you are likely losing money. How do we know this? According to multiple surveys (including one from research titan Forrester), printing and copying services cost the average organization three percent of their revenue. That's equivalent to the average IT budget.
These expenses often go unnoticed by organizational decision-makers for several reasons:
Copying expenses are considered a "cost of doing business" and no one has calculated the actual cost per copy;
Copies are being made on desktop copiers or printers dispersed around the company and their costs are being absorbed into different budget streams.
The costs across different departments are being aggregated — and possibly even calculated per copy — but all costs are not being included in the calculations.
If you're not certain which, if any, of these scenarios fits your firm, it's time for an assessment.
By doing a complete inventory of all your equipment that has copying capabilities, including their age, expected lifespan and cost of consumables, you'll develop a picture of your current situation. Then, you will be in a better position to decide if your current approach — whether planned or ad hoc — is serving your firm well.
Following are a few top considerations:
The technologies used in copiers (and printers) are evolving rapidly. If your equipment is more than a few years old, it's outdated. If you have had it for a decade or more, it's completely antiquated. That likely means:

The equipment is confusing for younger workers to use.
It's not providing the bestquality.
It isless efficient in terms of both energy and consumables (e.g. paper). If you are sourcing consumablesfrom an online firm that specializes in "older models," I am confident that you're spending too much.
External concerns, such as the environmental impact of toner cartridges, may be causingyou to question whether your approaches are sustainable. If "green solutions" matter to you (or your customers), add them to your wish list.
If the cost and complexity of file-based document archivalis causing headaches, upgrading yourcopier may not be the best option.For example, if teams copy important documents solelybecause they are still paperbased, a more realistic (and future-proofed) approach may be to digitize them for retrieving and viewing onlineand on any device.
Whether one or all of these considerations applies to your company, you should have a comprehensive strategy for copying and printing that accounts for the way you do business now — not how you might have done it decade or two ago.
In later articles, I'll offer more insight into how you can fine tune your strategy to ensure it meets your needs now, and in the future. I'll also outline how you can reasonably leverage options you may have thought were too complicated or unaffordable.  Call our Managed Print Specialist team today for a free assessment: Novatech.net