Novatech Helps Plumbing Fixture Company Cifial USA Keep Its Technology Flowing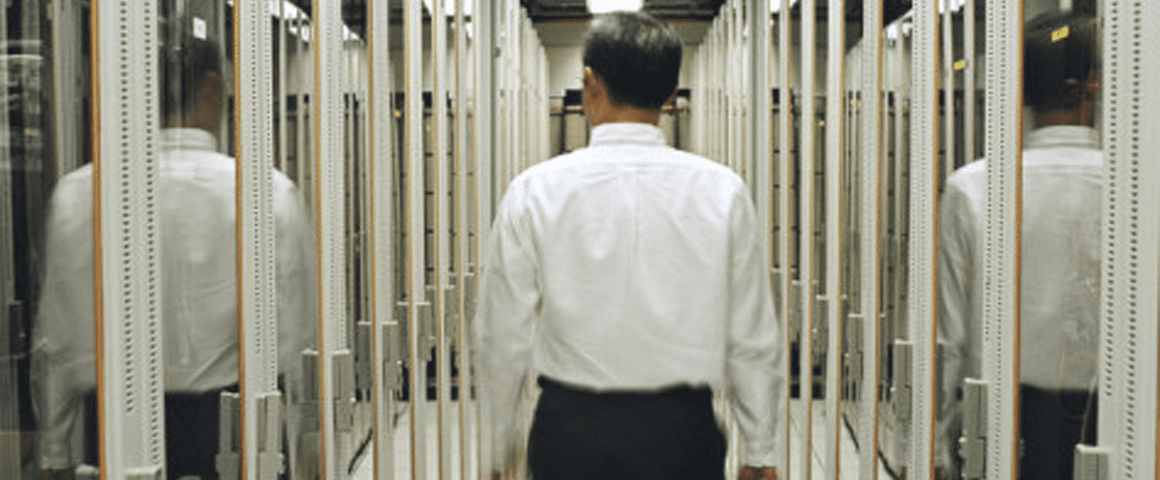 The Challenge
Cifial USA General Manager Galen Stump was frustrated with his underperforming IT provider. For Stump and his workers, their provider wasn't merely ineffectual, their inefficient approach caused Cifial USA to incur unnecessary expenses. "We were operating on old equipment running Windows XP, and we were experiencing regular breakdowns," he says. "Our former IT firm was not encouraging us to upgrade anything, because the older our equipment was, the more service it needed and the more money they made. We were in an endless cycle of fix and repair."
Complicating matters, the IT provider was located in Florida and only sent technicians to the Atlanta area periodically. "Most of the work was done remotely," says Stump, "and I felt we weren't getting the service we needed to be productive and up-to-date."
The Selection
Stump evaluated several firms, but Novatech was his first choice, thanks to his positive community interactions with Novatech's Vice President of Managed IT Services, Chas Arnold. "I really liked Chas, and I had a lot of respect for him, so when the opportunity came to work with Novatech, I jumped at it," says Stump. The corporate office in Portugal, which conducted the final evaluation, agreed that Novatech was the right choice.
The Solution
One of Novatech's Technical Account Managers was assigned to the project and met with Stump to confirm Cifial USA's budget and performance objectives, and then the Novatech team performed an IT assessment for the firm. "The assessment was completely seamless," says Stump. "We didn't even know that it was done, then they came back and had all the information."
After reviewing the company's needs, network conditions and other key data, Novatech recommended that Cifial migrate to its infrastructure-as-a-service platform, Ascend.
With Ascend, customers pay a fixed monthly fee to use infrastructure that Novatech purchases, owns and maintains, with 24/7/365 system maintenance and support, as well as system upgrades as needed, all included in the price. The fixed monthly fee model meant that Cifial USA could avoid a large capital purchase and have highly predictable costs going forward, something both Stump and the home office in Europe liked.
"In their formal proposal, Novatech said, 'We could do it this way, but we have another solution we believe is more cost effective,'" says Stump. "They explained that if I became an Ascend customer, any downtime we experienced would cost them money, so making sure our systems and PCs are always operable would be in their best interest, too. Our systems are our lifeline, so that was the perfect solution for us."
The Installation
Novatech installed a new physical server for Cifial USA, configured into four virtual machines running Windows Server 2012 R2. User desktops were migrated to the new Windows operating system and Office 365, the cloud-based version of Microsoft's industry-leading productivity suite.
The Novatech team also deployed a redundant backup solution composed of an onsite backup appliance with data replicated to the Novatech data center. "We had a computer crash before working with Novatech and we lost some data," says Stump. "Novatech sold me on the security and reliability of the backup. I didn't have that confidence with our prior provider."
The Result
Today, Stump says, the new system is working beautifully, and he has the reassurance of knowing that if any problems occur, support will be swift and painless.
"The initial installation was probably one of the best transitions I have ever experienced," says Stump. "Since then, they perform most of their updates and maintenance remotely, so there is no office disruption. With our former provider, my personnel were incredibly frustrated—every week, somebody's system was down." Stump concludes, "With Novatech and the new equipment, everything is so much better and more efficient."
According to Stump, his employees are delighted to be working on new, faster equipment without the interruption and downtime of technology problems. "We have 1,500 customers calling in, and our personnel are engaged in a constant flux of information exchange," says Stump. "If anything goes down, we are dead in the water. Novatech is committed to keeping us up and running."
ABOUT CIFIAL
Founded in Portugal in 1904, Cifial has more than a century of experience in plumbing fixtures and hardware. In 1996, Cifial strengthened its commitment to the North American market by opening Cifial USA in Atlanta, GA. With offices and a warehouse totaling 41,000 sq. feet, this is their new home of North American operations and distribution. With almost $9 million worth of inventory on hand, the distribution center serves the needs of the company's 2,000+ U.S. distributor/showroom locations. For more information, visit http://www.cifialusa.com.