The Nuts and Bolts of Digital Transformation: People and Processes
January 24, 2020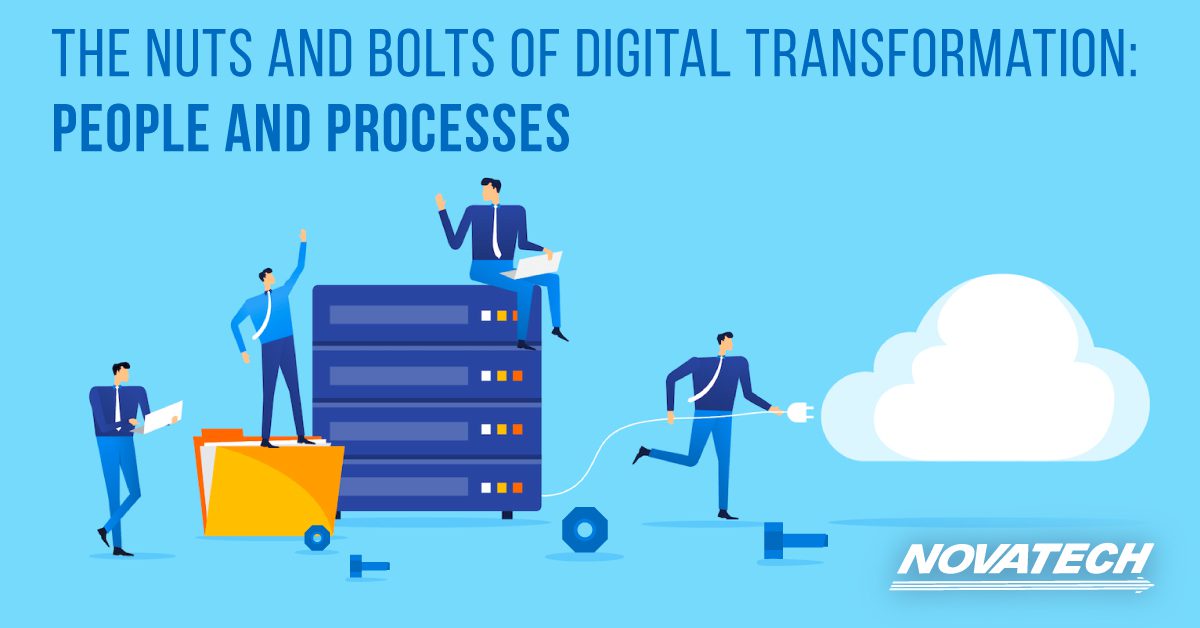 As we discussed in an earlier article, digital transformation (DX) is a hot topic among organizations of all sizes, with IDC estimating $2 trillion was spent on these efforts in 2019. Yet, the effort required to achieve DX is daunting to many business owners. In addition to developing a strategy for DX, decision-makers must follow up with meticulous execution for the transformation to be complete.
I can personally attest that the initiative, no matter how overwhelming it appears, is worth the effort. The key is to divide the elements of execution — people/corporate culture, processes and technological capabilities — and tackle each as a separate, linked initiative. Here, I'll share some thoughts about surmounting challenges posed by the first two — people and processes.
People Are a Fundamental Element
Successful DX requires transforming the way the firm conducts its business from the ground up, and firms cannot do that without the buy-in and support of their workforces. Per a report from Industry Week, some 71 percent cite the workforce as either very or extremely important in supporting their DX strategies. Yet, that same report found that workforce enablement was a "missing link."
An important component of this effort is having a corporate culture that promotes and reinforces the company's initiative. However, establishing a new vision for success doesn't guarantee that everyone will embrace it. For every "hare" who is impatient and wants to sprint through the gate, there is likely one (or more) "tortoises" who wish to lumber along just as they have been. Their pushback can be one of your greatest challenges – and can literally derail the initiative.
While you may not be able to fully alleviate their doubt and uncertainty, you can certainly mitigate it. Two proven approaches to achieving this goal are consistency and transparency.
Strive for continuity at all levels – both in the initiative itself and also in your communications with them. If someone inadvertently leaves personnel out of the loop on a new development, correct the oversight as quickly as possible and accept responsibility for the omission.
In the spirit of transparency, involve your employees in the effort and invite them to ask questions and make suggestions. Reward good ideas with prompt recognition.
Once you persuade even your tortoises that the project is constructive — and success will promote a bright future for the company and its personnel, reluctance will diminish. This metamorphosis will require a concerted effort — and it may require outside mentoring, but I urge you to remain steadfast.
Why? Research firm Gartner predicts that by 2020, creative exploitation of digital technology in the workforce will be the greatest source of competitive advantage for 30 percent of firms. Don't you want to be in that number?