The ROI of Outsourcing
March 10, 2020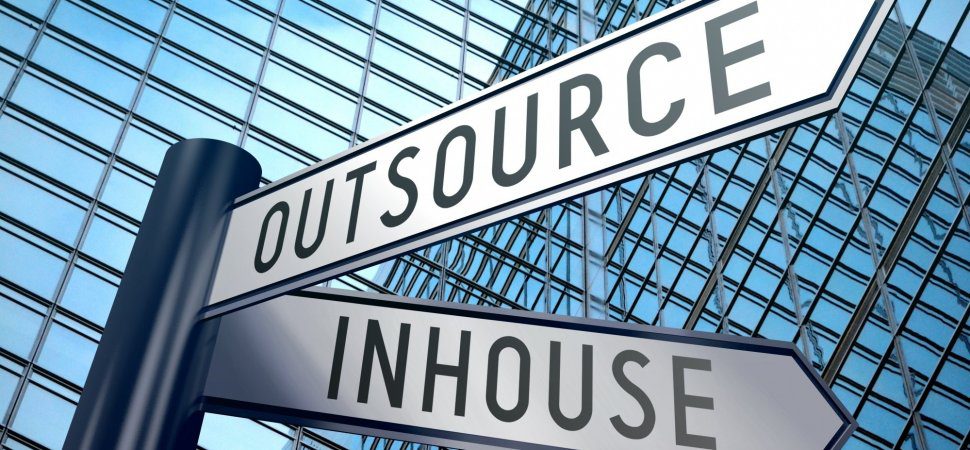 If you are a small or midsized (SMB) business owner, how many times have you wondered, "Would it be less expensive to outsource a job rather than to retain staff in house?" For some functions, such as legal advice or trash collection, outsourcing is an obvious choice. For other roles, ranging from accounts receivable to marketing and beyond, the evaluation is more difficult.
A variety of "resource costing" tools, which SMB owners can use to calculate the hard costs of many functions, are available online. To arrive at a figure, most determine the time it takes an employee to perform relevant tasks and then multiply that number by the blended (pay plus benefits) rate for the job. Some include other factors that might be minimized or eliminated by using a professional (or an automated solution) to perform the work. These include the cost of space, supplies, and training, and even the cost of errors or other failures. Once the total cost is determined, SMB owners can compare it against the quote from a third-party provider to determine if there is any savings.
The problem with this approach is that it cannot account for benefits that are not quantifiable, nor can it project the gain or loss from things that do not happen. In our experience, nowhere are these intangibles more prevalent than with outsourced IT.
As a professional cloud and managed services provider, we sometimes hear from SMB decision makers that having in-house IT staff is less expensive than outsourcing IT services and IT support.
Invariably, the business leader is making his or her calculation based on hard costs, alone. They haven't considered financial impacts that cannot be quantified or predicted. Consider these two examples:
If a firm's ecommerce website goes down at 2:00am and an employee doesn't discover the problem and fix it until 9am the next morning, how much existing customer good will—or how many potential new customers—will the organization lose? Lost revenue can be calculated based on historical figures, but these other two factors are impossible to determine.
If a sales pro wants to fine tune a proposal at 5am but the network is down and he cannot gain access to the corporate system before his 8am meeting, will the lack of last-minute polish impact the prospect's opinion of the firm? Whether or not he lands the business, no one will ever know for sure.
With IT solutions, there are many such variables that firms should consider when determining the ROI of outsourcing. Following are just a few:
Lost negotiating power from not proactively managing vendors.
Added costs of hardware equipment failure for not planning staged upgrades.
Reduced employee satisfaction and productivity caused by desktop computer problems.
Lowered gross revenue (and productivity) from network outages.
Although highly competent, in-house IT professionals can minimize some of these issues, those workers  come at a high price. Furthermore, rarely can SMBs afford to keep their IT staffs fully updated on all certifications and training. As a result, most lack the know-how to deploy the automated monitoring and maintenance solutions proven to substantially reduce downtime compared to traditional IT approaches.
For some business functions, keeping the work in-house may be the most cost-effective approach. For many others, and especially for IT, outsourcing provides strategic business advantages that are beyond the reach of SMBs with in-house staffs. Increasingly, progressive SMB owners are recognizing the value of assigning critical functions to the experts.  Read more about IT support in this blog post:  The Myths About Managed IT Support 
For small to midsized business owners and executives who are concerned about managed IT support services and network threat protection, Novatech is one company that has been at the forefront since 1992. In this ever evolving world of cybercrime, crypto virus and network access protection have become critical to every company's security. Novatech also provides 24 x 7 x 365 outsourced IT services, with its own trained staff for helpdesk, real-time monitoring and the Novatech Business Cloud, for highly secure data storage and backup. You can find out more by calling us at 800.264.0637 or checking out our website at novatech.net