What You Need to Know About IT Network Support
April 11, 2019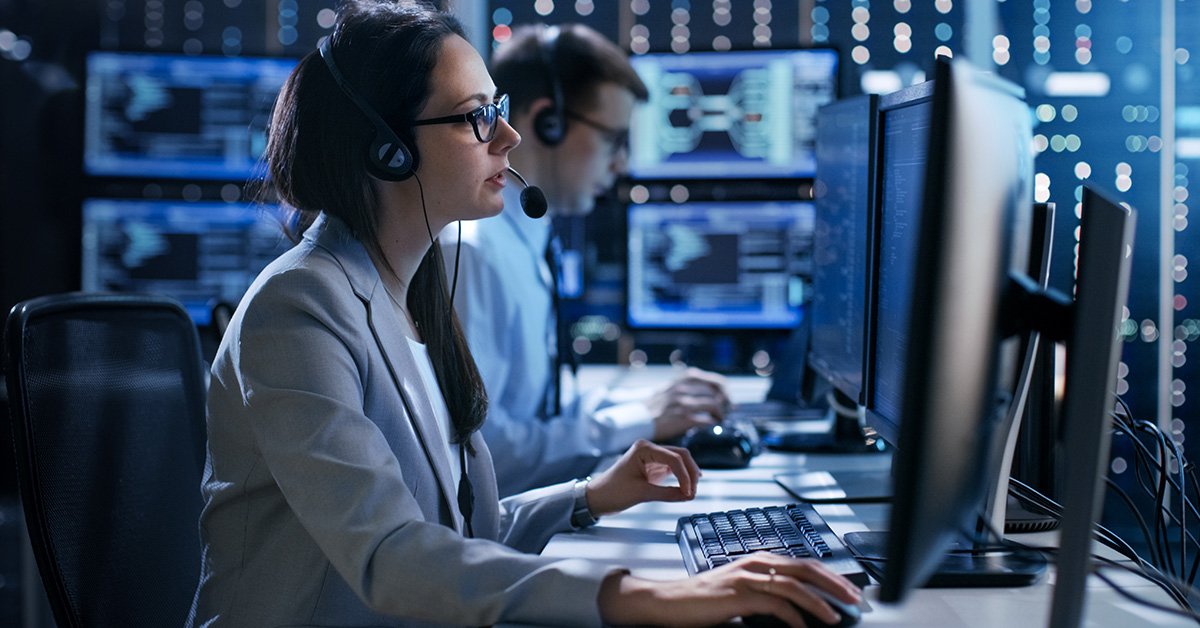 With businesses of all sizes hard at work adopting new cloud-based technologies, managed IT network support is becoming ever more important in enabling these companies to safely and properly use these technologies to drive growth and profitability. New business models are being developed as these technologies evolve and they are being used to create all types of new products and services. Cloud technologies also allow businesses to differentiate themselves by using operational intelligence derived from the huge volume of data being generated, then stored, manipulated, and analyzed.
To be a truly effective business leader today, one must understand the need to benefit from these virtual technologies in order to remain competitive on today's playing field. The business leader should not be overly involved in the management of applications, the maintenance of a virtual infrastructure, or the running of a highly secure data center. Their time needs to be spent on running the business, not its IT. To most effectively leverage cloud and today's virtual technology, many company owners and executives quickly come to the realization that they need the assistance of a managed IT support provider (MSP) for IT network support.
Making the right selection of an MSP can be a critical business decision, often determining whether the company will succeed or fail. It is important to know that your managed IT support partner knows how to deal with difficult and complicated regulatory, PCI, HIPAA (where appropriate), and other issues that will dictate the ultimate financial health of your business. Additionally, as we see in headlines regularly, security is becoming an ever larger, ever more challenging issue.
The question arises, how do you select an IT network support provider that can run the highly secure, highly compliant, yet totally functional infrastructure we need? Below are a number of attributes we believe you should be looking for:
Attribute 1: Complete & Comprehensive Technology Solutions
Your business is unique. So is every other business. One-size-fits-all doesn't work well in today's ever-changing technology environment. In order to meet its clients' needs, an IT network support provider needs a broad set of solutions that meet not only current needs, but the inevitable changes coming along sooner rather than later. Among these are scalability, so your business doesn't get caught short as you grow. Another is flexibility – the ability to quickly adapt to new developments, especially as they affect security. In today's environment, your business is likely to become ever more dependent on cloud and virtual technologies, and you will need support in these areas.
A properly configured managed IT support company will provide support in:
Virtual Infrastructure
Data Storage
Colocation
End User Computing
Application Management
and more
Their Service Level Agreement (SLA) will include all levels of support starting with applications and will include everything up through your technology stack. They will be able to support your business whether your applications operate on a single platform or on multiple systems.  It is critical that they can work with a wide range of applications and systems.
Attribute 2: Customization
As we stated above, today's technology does not support a one-size-fits-all model. You may think of your business as small and simple, but where you are today may not be where you will be at in a year or two. Setting proper customization today is a big step towards not being left behind as new competitors rise up or old ones gear for the future. "Digital disruption" is not only the wave of the future, it is helping some businesses today become "predators" while others become "prey". Customization needs to be incorporated during infrastructure design, or redesign, as the case may be, and your IT network support company should be one that understands and encourages preparation for the future.
Critical to customization is your provider's partnership network. You not only want your MSP to provide comprehensive and creative solutions, you also want them to have access to the products and services offered by the best and most current developers. This set of partnership relationships goes a long way towards ensuring that you are the beneficiary of the best solutions on the market.