Wide-Format Printer Basics
September 7, 2022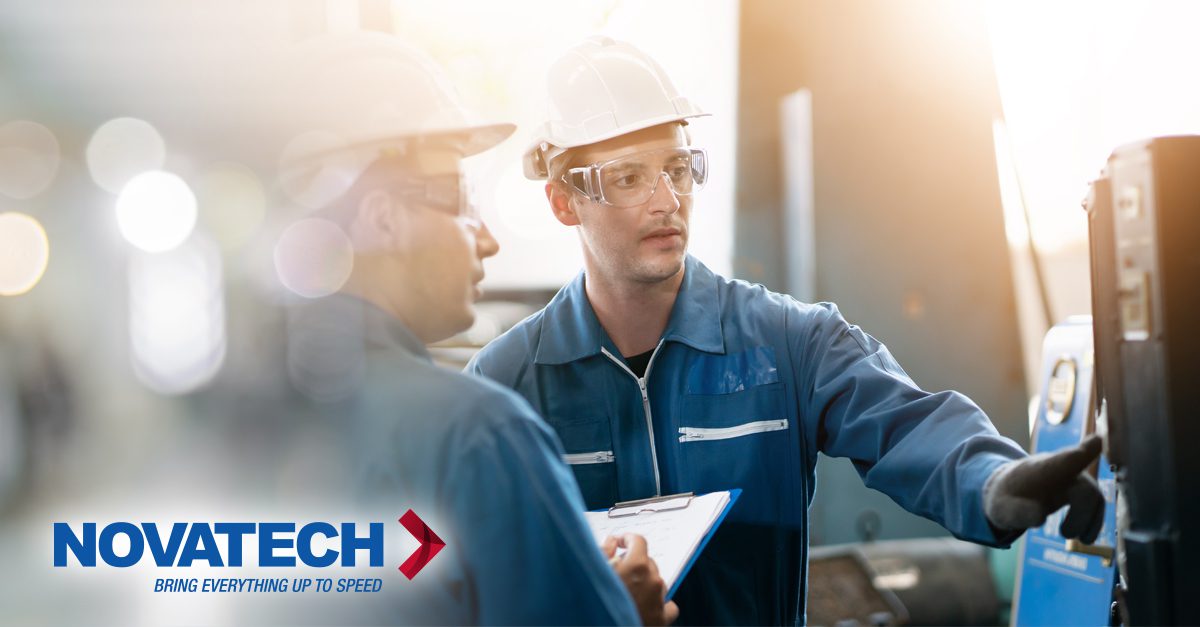 Are you interested in wide-format printing, but are unsure where to start? At Novatech, we have decades of experience in the printer market, including wide-format printing. In this article, we present the basics of wide-format printing and which markets utilize it to help you understand how your market fits.
Sizes For Wide-Format Printers
Size and function are related to the type of wide-format printing that your business engages in. Typically, the smallest wide-format printer usually starts at about 24 inches. 24- and 36-inch widths are the most popular sizes, but models can be as large as 44 inches and 60 inches. These have different abilities when it comes to the types of things they print. Obviously, a large banner size is not needed for someone who prints technical documents, and vice versa.
Types Of Markets and Wide-Function Printers
Technical Market
If you are an architect, contractor, designer, or other similar market doing technical drawings, house plans, or GIS mapping, the five-color machines will work well for you. They are perfect for the technical market and doing schematics. As an example, we quoted one for a stone company because they work hand-in-hand with architects to design big stone pieces, so they need to have specs and dimensions documented.
Machines for this market can be the printer alone or with a scanner, in case you want to make changes and re-scan them back in. Public works departments and energy companies are always using blueprints and plans that they want to archive, so having a scanner to digitally archive is important. These would typically be the smaller machines.
Users in Schools, Hospitals, Marketing
A totally different market would be schools and hospitals using marketing materials. Usually those applications use anywhere from 6- to 12-color machines. They are going to rely on more renderings, POP signage, marketing, COVID signage, and posters. It could be teachers wanting to print out banners or things that might be bigger than what you can normally do on a copier. Think along the lines of banners throughout the halls, or manufacturing businesses that need safety signage. To cater to that, you need 36-inch to 60 -inch machines. These would be medium-sized devices.
Signage
We also cater to true signage and banner customers looking to do large jobs. The Colorado is a roll machine made for production. It's made to do hundreds of square feet an hour, whether car wraps, signage or banners. These are designed for true production. The Arizona brand, which is also by Canon, is a flatbed in this category. If you need to place your yard signs on top of a bed and print directly to it, you can print on metal, wood, acrylic, and many different kinds of materials.
Costs for Wide-Format Printers
Smaller-sized machines (non-flatbed) run from $1,500 to $16,000. This will cover approximately 90% of users in the market for wide-format printers.
Flatbeds are $100,000 to $400,000. The exception is the Colorado model. It is anywhere from $50,000 to $80,000, because it's for a different niche market. People who need fast signs will buy a little $15,000-$20,000 wide-format printer, but the Colorado is made for production as well.
Novatech covers the whole gamut when it comes to wide-format printing, so whatever category your business fits into, we have devices made for those projects. If you would like to learn more about our wide-format printers, with or without scanners, give us a call.