How to Print a List of User Copies and Prints on Konica
1. At the copier, press the "Home/Menu" button and then press the "Utility" option on the screen.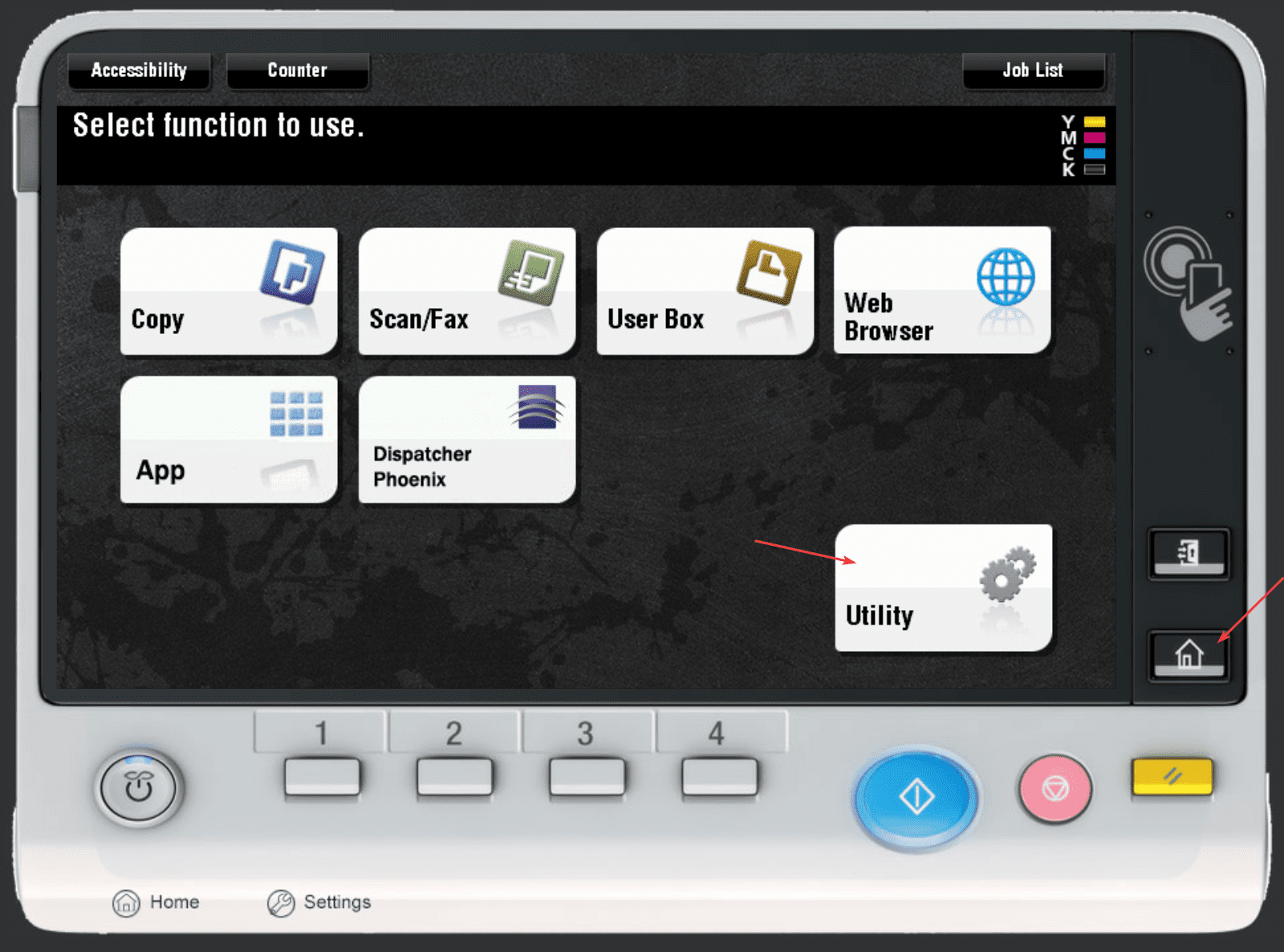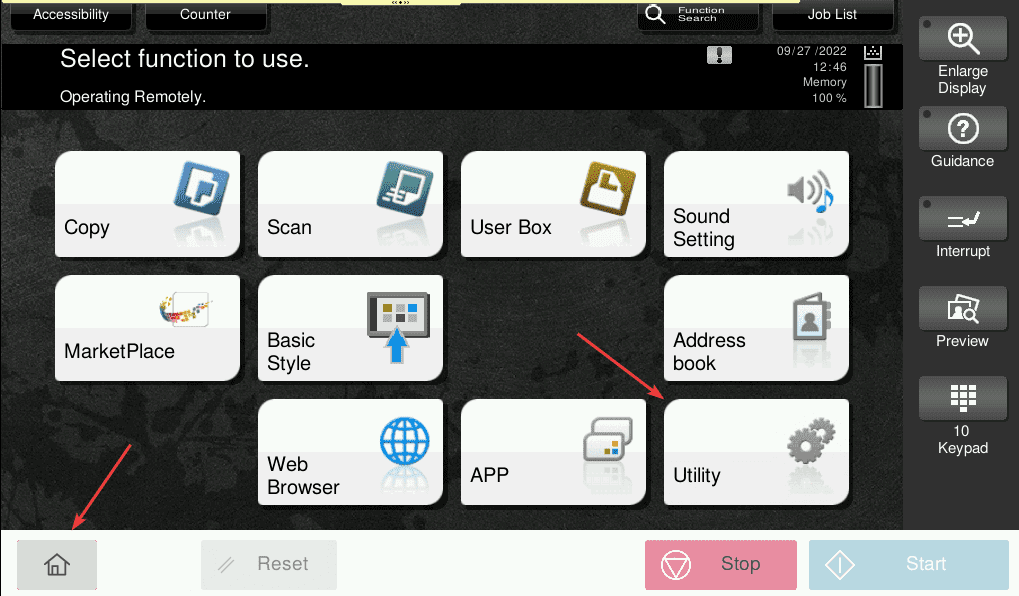 2. Press the "Administrator" option, input the password and then press "OK".
2a. The default Admin password is either "12345678" or "1234567812345678".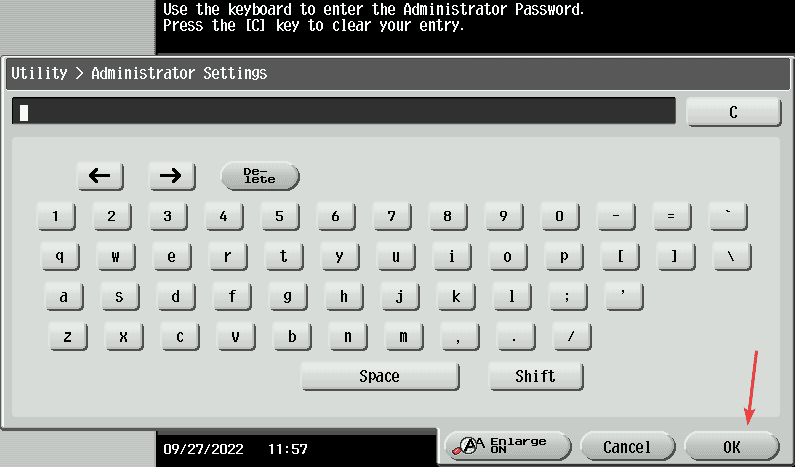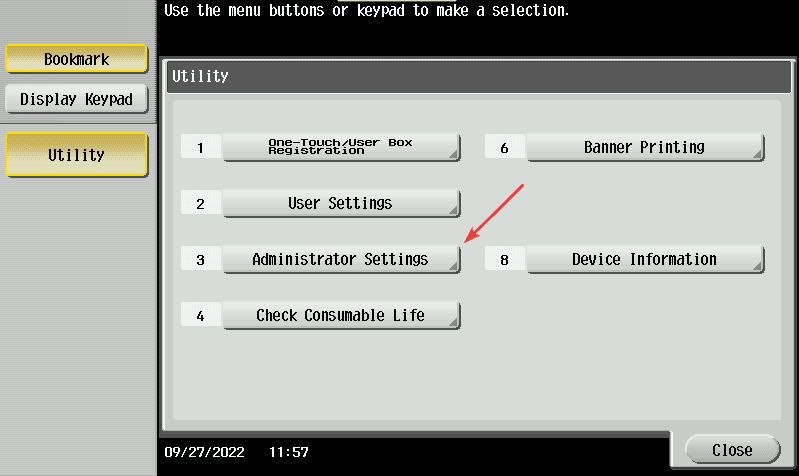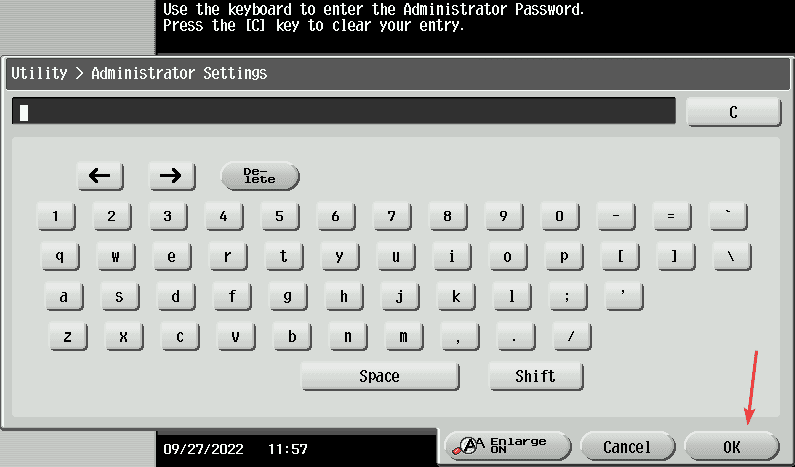 3. After logging in, press "User Authentication/Account Track" and then press "Print Counter List". Here you can select which tray to print the report from and if you want one or two sides. You can also select if you want a full report or "Print Data Only", which only includes prints and not copies.