New Orleans Copier Leasing
Your business is beginning to consider upgrading their current copiers or copier fleet. Are you prepared to get a copier lease of the best copier for your company? We have professional sales reps who will help match the technology to the application needs you have. We will consider factors like usage, space and current buyout and lease situation you are in today.
We understand businesses need solutions that are cost effective and help their teams be productive. This is what we are committed to. We will help you get the copier lease that is perfect for your company. We can also help you get a plotter or wide format printer, as well as Managed IT Services in New Orleans.
Canon Copiers
Canon is the copier of choice for most of our clients. This is because Canon has a reputation for quality in both printing as well as mechanical. We love working with Canon because they have engineers who ensure your copier will always work with your critical business applications.
Canon copiers have won the BLI line of the year award for outstanding quality. BLI is a 3rd party for the copier industry who looks at all the copier brand and ranks them for quality, forward thinking, ease of engagement, etc. Canon has won the BLI line of the year and we are proud to offer Canon copiers and printers to our New Orleans customers.

Our Canon Copiers
Canon imageRUNNER ADVANCE DX C257iF
Canon imageRUNNER ADVANCE DX C357iF
Canon imageRUNNER ADVANCE DX C3826i
Canon imageRUNNER ADVANCE DX C3830i
Canon imageRUNNER ADVANCE DX C3835i
Canon imageRUNNER ADVANCE DX C5840i
Canon imageRUNNER ADVANCE DX C5850i
Canon imageRUNNER ADVANCE DX C5870i
Canon imageRUNNER ADVANCE DX C478iF
Canon imageRUNNER ADVANCE DX C568iF
Canon imagePRESS Lite 265
Canon imagePRESS Lite 165
HP Printers and Copiers
HP is also an industry leader and the most loved brand by most IT professionals. The reason HP is so popular with IT professionals is because it is easy to use and set up HP printers. Probably easier than any other brand, if you look at all the technology out there.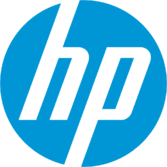 Here are our HP Printers and Copiers
HP LaserJet Enterprise MFP M528f
HP Color LaserJet Enterprise MFP M681dh
HP LaserJet Enterprise MFP M635fht
HP LaserJet Enterprise MFP M430f
HP Color LaserJet Enterprise MFP M776dn
HP LaserJet Enterprise MFP M636fh
HP LaserJet Enterprise MFP M528dn
HP Color LaserJet Enterprise flow MFP M880z
HP LaserJet Enterprise MFP M634z
HP Color LaserJet Enterprise MFP M578dn
HP LaserJet Enterprise MFP M725dn
HP Color LaserJet Enterprise MFP M578f
HP LaserJet Enterprise MFP M635h
Managed IT Services
Finally, our team of professionals can help design and implement a Managed IT Services offering to protect your computers, servers and all of your technology. Can you afford to be down or lose your critical business data? We help protect and serve your company by offering Managed IT Services.
Our Managed IT Services can include:
Data backup
Disaster recovery
Unified communications (phones)
Malware and ransomware prevention
Helpdesk support
If you are looking for a copier, copier lease, printer, wide format printer, or Managed IT Services in New Orleans, we would love to help. Give us a call today!