Chesapeake Copier Sales and Leasing
Are you needing a copier for your Chesapeake company? We find when people are searching for a copier lease, there are certain questions that are quite common. What will it cost? What brands do you sell? Can you service our company? Are your technicians factory trained? Getting the answers to these questions is an important part of your copier buying decision.
Our team will help you know our strengths and how we can help your company with your technology. We lease copiers, sell printers and even do Managed IT Services in Chesapeake.
We have factory-trained technicians who are local, and we are happy to get you a quote so you will know exactly what a copier will cost your company to lease.
Canon Copier Leases
We offer copier leasing and sales to businesses to make getting a copier easy. Whether you're in the market for a fax machine, printer or copier, we have what you need at competitive prices.
If you are looking for a Canon copier lease, you are in the right place. We specialize in Canon copiers. Canon was awarded the prestigious BLI Line of the Year. This is an award given by a third party that looks at all copier brands on the market and decides which one is the strongest. Canon won this award, and we are proud to sell and lease Canon copiers in Chesapeake.

Some of the Canon Copiers We Lease:
Canon imageRUNNER ADVANCE DX C257iF
Canon imageRUNNER ADVANCE DX C357iF
Canon imageRUNNER ADVANCE DX C3826i
Canon imageRUNNER ADVANCE DX C3830i
Canon imageRUNNER ADVANCE DX C3835i
Canon imageRUNNER ADVANCE DX C5840i
Canon imageRUNNER ADVANCE DX C5850i
Canon imageRUNNER ADVANCE DX C5870i
Canon imageRUNNER ADVANCE DX C478iF
Canon imageRUNNER ADVANCE DX C568iF
Canon imagePRESS Lite 265
Canon imagePRESS Lite 165
HP Printer Leases
HP is one of the most popular laser printers on the market. We sell and lease HP printers and multifunction devices to help your business have the technology that works with the applications you use. HP is most popular with IT professionals, and HP printers are often the standard.
If you don't want a Canon copier, but want a HP copier instead, we can help! Our reps will help you find the perfect copy machine for your business. We have technicians trained to ensure the HP printers and MFPs you get from us are taken care of and run consistently for your company.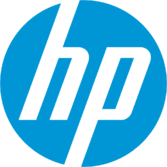 Here are our Current HP Products
HP LaserJet Enterprise MFP M528f
HP Color LaserJet Enterprise MFP M681dh
HP LaserJet Enterprise MFP M635fht
HP LaserJet Enterprise MFP M430f
HP Color LaserJet Enterprise MFP M776dn
HP LaserJet Enterprise MFP M636fh
HP LaserJet Enterprise MFP M528dn
HP Color LaserJet Enterprise flow MFP M880z
HP LaserJet Enterprise MFP M634z
HP Color LaserJet Enterprise MFP M578dn
HP LaserJet Enterprise MFP M725dn
HP Color LaserJet Enterprise MFP M578f
HP LaserJet Enterprise MFP M635h
Managed IT Services
Your business is constantly being threatened by new technologies and evolving cyber threats, but you don't have to worry about your IT security with Novatech Managed IT Services. Leave it to us, and we'll keep your network secure, monitor for vulnerabilities, and take care of any breaches that may come up.
With our Managed IT Services, print, cloud, and security solutions, we can help Chesapeake businesses maximize their technology investments and increase workforce productivity. We will keep your business safe from cyber threats. With our help, you'll never have to worry about data security again.
Some of the Managed IT Services we offer include:
Cloud Computing
Malware Prevention
Intrusion Detection
Managed Server
Office 365 Integration and Support
VPN Setup
Ransomware Prevention
Data Backup
Disaster Recovery
Talk to us today if you'd like to discover how our Managed IT Services experts can help your Chesapeake business!
We Are Here for You
Are you a small business or enterprise company that is looking for IT services? Get peace of mind from managed IT services. With managed IT services, Novatech can manage your network, servers, and cloud data all in one place.
We've been in business for almost 30 years providing the best deals for our customers. Get free advice on how to optimize your office space, and we'll find you the right copier lease deal or Managed IT Services plan.