Leasing Copiers in Newport News
Looking for the best deal on a new copier in Newport News? Novatech offers two ways to get the equipment you need: leasing and outright purchase. We lease and sell copy machines from Konica Minolta, Canon, Xerox, and HP. Our Newport News office is served by your local Virginia Beach Novatech office.
If you are at the end of your copier lease, and your dealer is talking about renewal or upgrading, give us a call. We offer great cost-per-print plans, which makes understanding what the copier will cost predictable and consistent for your business.
It's not just your printing needs we can help you with. See how we can make your life easier with our Managed IT Services. We understand that there are many benefits to having an IT professional managing your company's IT needs.
Canon Sales or Leasing
We're happy to offer Canon copiers on the East Coast, in Newport News, and the rest of the Virginia Peninsula.
Canon has a reputation for offering high-quality copiers. They are consistently a recipient of BLI's Line of the Year award. That means you can rely on your Canon machine to give you reliable performance throughout its lifespan. The reason that Canon has been able to establish such a strong position in the copier market is that they focus relentlessly on quality.

Some of Our Canon Copiers:
Canon imageRUNNER ADVANCE DX C257iF
Canon imageRUNNER ADVANCE DX C357iF
Canon imageRUNNER ADVANCE DX C3826i
Canon imageRUNNER ADVANCE DX C3830i
Canon imageRUNNER ADVANCE DX C3835i
Canon imageRUNNER ADVANCE DX C5840i
Canon imageRUNNER ADVANCE DX C5850i
Canon imageRUNNER ADVANCE DX C5870i
Canon imageRUNNER ADVANCE DX C478iF
Canon imageRUNNER ADVANCE DX C568iF
Canon imagePRESS Lite 265
Canon imagePRESS Lite 165
HP Printer Sales or Leasing
HP is one of the best brands in the copier industry. This brand is known for its unparalleled reliability and durability. All our HP machines come with the latest features to keep up with the fast pace of today's working environment.
Let us help you choose the right HP model for your business office equipment needs. We're experts at helping businesses choose the right copiers for their offices. We'll work with you to find the model that suits your office's needs best—whether that be in functionality or price or both. We'll make sure you get a machine that will provide years of incredible service.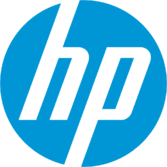 Some of Our HP Copiers:
HP LaserJet Enterprise MFP M528f
HP Color LaserJet Enterprise MFP M681dh
HP LaserJet Enterprise MFP M635fht
HP LaserJet Enterprise MFP M430f
HP Color LaserJet Enterprise MFP M776dn
HP LaserJet Enterprise MFP M636fh
HP LaserJet Enterprise MFP M528dn
HP Color LaserJet Enterprise flow MFP M880z
HP LaserJet Enterprise MFP M634z
HP Color LaserJet Enterprise MFP M578dn
HP LaserJet Enterprise MFP M725dn
HP Color LaserJet Enterprise MFP M578f
HP LaserJet Enterprise MFP M635h
Managed IT Services
We're not just a copier dealer. We also offer security, penetration testing, cloud computing, and more. Our team is ready to manage your network or provide you with one of our cloud solutions so that you can simplify your IT experience and make sure you're protected from security threats.
Call us today for more information about our security and cloud computing services for your business in Newport News. Our technicians are ready to help you protect your business from cyberattacks.
Here are some of the things we can help you with:
Cloud support
Managed server support
Licensing and asset control
VPN support
Helpdesk support
Intrusion detection
Malware and ransomware prevention
Reach Out To Us For Your Copier or Managed IT Needs
Let's talk about how we can help you make the most of your technology investments, get the most out of your workforce, and ensure that you have the right solutions in place. We'd love to hear from you!
We'll provide you with the perfect technology for your company, and our Managed IT, Print and Security solutions will keep your team happy and productive.