Copiers Leasing and Sales in Portsmouth
Have you recently got a call from your current copier dealer that your copier lease is about to renew? We help clients in the Portsouth area get copiers, printers, wide-format devices and managed IT services to help take care of all their IT needs. We have local sales professionals and technicians to help your company. Our Portsmouth customers are serviced by our local Virginia Beach office.
To us, it's not just about the copy machine. It's about how we can help you use it to grow your business. We want you to get the most out of your business technology while also keeping things simple and convenient.
Getting a copier from us lowers costs, improves productivity, and increases your profits. We offer competitive rates and flexible terms, so you can get the right machine for your Portsmouth business at the right price.
Our brands range from Canon to Konica Minolta, Xerox, and HP.
Canon Leasing and Sales
The right technology can help your business become more efficient, more profitable, and more likely to succeed in today's competitive market.
That is why we only lease the best photocopier brands, including Canon. Canon is the world leader in printing, imaging, toner supplies, and document technology, offering products that deliver the speed, quality, and reliability your business demands.
Our technicians are trained in printer repair specifically for Canon printers and copiers, so you can expect responsive service when you need maintenance. Our salespeople can help you choose the right copier for your needs, whether it's for your business or home office.

Some of Our Canon Products:
Canon imageRUNNER ADVANCE DX C257iF
Canon imageRUNNER ADVANCE DX C357iF
Canon imageRUNNER ADVANCE DX C3826i
Canon imageRUNNER ADVANCE DX C3830i
Canon imageRUNNER ADVANCE DX C3835i
Canon imageRUNNER ADVANCE DX C5840i
Canon imageRUNNER ADVANCE DX C5850i
Canon imageRUNNER ADVANCE DX C5870i
Canon imageRUNNER ADVANCE DX C478iF
Canon imageRUNNER ADVANCE DX C568iF
Canon imagePRESS Lite 265
Canon imagePRESS Lite 165
HP Printer Leasing and Sales
Looking for a way to save money and increase productivity for your Portsmouth business? Then our HP copiers and printers may be the perfect solution for you. If you're building a new office or upgrading to a newer model, we offer installation services as well.
HP is one of the best-known manufacturers of high-quality copiers in the world. When you lease copiers from us, we'll be happy to help you choose the right HP model for your business office equipment needs. HP is amazing for working with different applications and is a favorite of IT professionals around the world.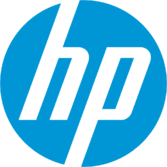 Some of Our HP Products:
HP LaserJet Enterprise MFP M528f
HP Color LaserJet Enterprise MFP M681dh
HP LaserJet Enterprise MFP M635fht
HP LaserJet Enterprise MFP M430f
HP Color LaserJet Enterprise MFP M776dn
HP LaserJet Enterprise MFP M636fh
HP LaserJet Enterprise MFP M528dn
HP Color LaserJet Enterprise flow MFP M880z
HP LaserJet Enterprise MFP M634z
HP Color LaserJet Enterprise MFP M578dn
HP LaserJet Enterprise MFP M725dn
HP Color LaserJet Enterprise MFP M578f
HP LaserJet Enterprise MFP M635h
Managed IT Services
When it comes to your business, you want computers and a network that are consistent, reliable, and stable. If your systems go down, can your business really run? Without computers and servers, most businesses have trouble doing simple tasks like checking inventory or making invoices.
Reach out to us for comprehensive Managed IT Services. Aside from printers and copiers, we specialize in security, penetration testing, cloud computing, VPN support, and more.
Novatech Managed IT Solutions deliver peace of mind to your ever-changing digital landscape, with proactive monitoring, diagnosis, resolution, and ongoing maintenance.
We offer the following services:
Cloud support
Managed server support
Licensing and asset control
VPN support
Helpdesk support
Intrusion detection
Malware and ransomware prevention
Contact us to learn more about our Managed IT, Print, Cloud, and Security solutions. We have the resources and expertise to help.
Connect With Us
Create a stable and reliable network for your business with Novatech. Our technicians can design and support your computer infrastructure, keeping your business up and running even if there is an interruption in service.
We can help you make the most of your technology investments and get the most out of your workforce. We've got your back on all things IT and help your team get the perfect technology for your company.
Connect with us today if you're interested in Portsmouth-based Managed IT, Print, Cloud, and Security solutions. We offer a variety of services to ensure your business is protected from security threats.