Canon imageRUNNER ADVANCE DX 6860i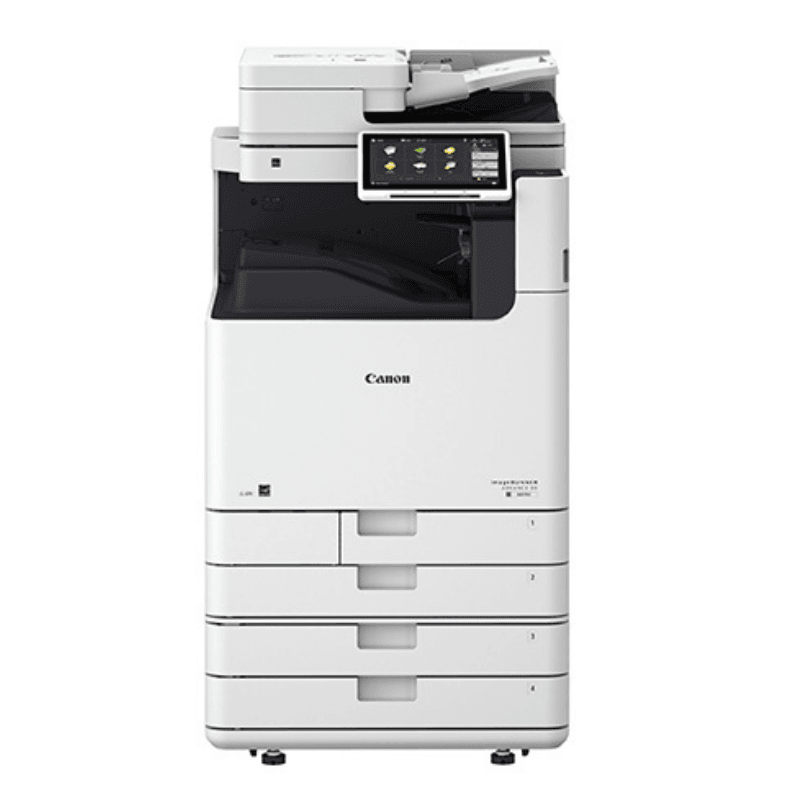 The copier is the central hub for your office. This is where your staff can get their prints, scan important documents, and make the copiers they need to move your business forward. For some offices, there is a desire to have a copier that simply does black-and-white copies to keep costs lower for the supplies and service plan. Even if your company chooses to forego color for a lower cost per print, there is no reason why you should have to sacrifice quality or consistency in your next office copier.
Novatech leases and sells copiers across the USA. We are a Canon partner, and we can help you get a lease for a Canon imageRUNNER ADVANCE DX 6860i for your business. If you reach out to our team, we can help you dial in which accessories you need and we will work with you to get you a copier that works for your business.
Choosing Novatech for your Canon imageRUNNER ADVANCE DX 6860i
Choosing a Canon copier is a great business decision and Novatech as your partner, will help you get the copier your team needs at a fair price. We also work with your team to ensure commonly needed items like scan to network or scan to email are set up and working for all of your users. When you get a new copier, all the functions should work for all of your staff.
We sell copiers and we also lease them. The major reason and benefits customers derive from leasing a copier rather than purchasing one is the improvement in available cash flow. Rather than paying all the money upfront for the copier, it is spread over the course of the term of the copier lease.
If you are looking for a partner who can help your team get the right copier and have it set up, we are here for you. We would love to chat and discover if the Canon imageRUNNER ADVANCE DX 6860i is right for you. We can get you a quote and include service for the copier. Call Novatech today to chat with one of our sales representatives.