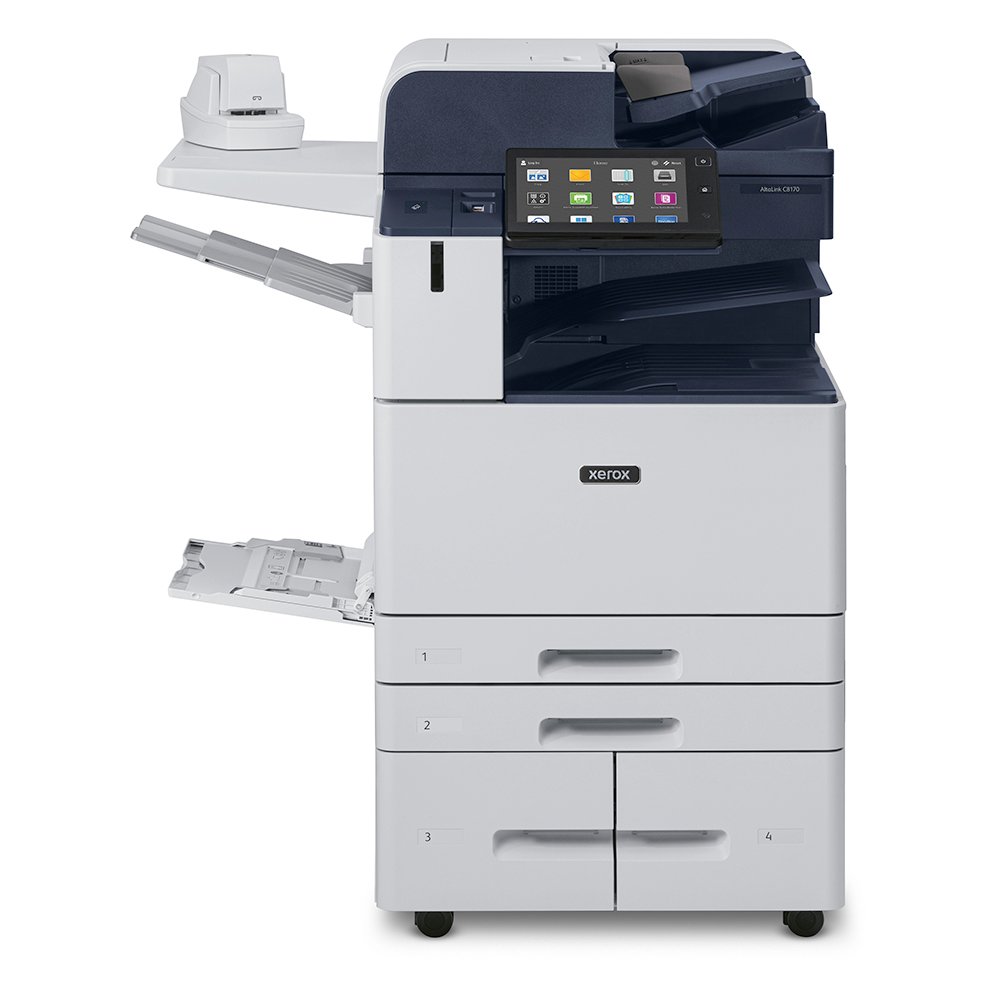 Xerox Altalink C8155
Novatech is committed to providing the best office technology, so we're proud to offer the Xerox Altalink C8155. This powerful copier can do a lot of different things, so it can meet the needs of any business. Whether you want to buy or lease, Novatech has flexible options and help available to serve our clients all over the country.
Some of the best things about the Xerox Altalink C8155:
High-speed performance: The Altalink C8155 can print up to 55 pages per minute (ppm) in color and 60 ppm in black and white. This means that even the most complicated print jobs can be done quickly and well.
Image quality that stands out: The C8155 produces beautiful, high-resolution prints with 1200 x 2400 dpi image quality, giving your documents and marketing materials sharp text and bright colors.
Advanced scanning features: The C8155 has a single-pass duplex automatic document feeder, which lets it scan up to 141 images per minute quickly and efficiently.
With the Altalink C8155's easy-to-use, customizable touchscreen interface, you can print from your mobile device, access files from popular cloud services, or scan to email.
Robust security features: User authentication, secure printing, and data encryption are just some of the ways you can protect your sensitive data.
ENERGY STAR® certified: The Altalink C8155 is made with the environment in mind. It is ENERGY STAR® certified and has a number of green features, such as duplex printing and low energy use, to help you reduce your impact on the environment.