Xerox Printers from Novatech
We recommend Xerox printers because of the award-winning technology with a well-established infrastructure for quality consumables and service. We always know what to expect from Xerox printer technology, and you will, too — things like quality, reliability, relevance, and security.
One appeal of Xerox printers is the breadth of the product portfolio. When one of our customers needs a specific solution, no matter what size the business, there's a Xerox device for the job. Customizable apps make these smart systems work even harder. Xerox innovation has helped make devices more sustainable, too.
Where could you use a dependable Xerox business printer?
View the full Xerox Product Showcase portfolio here.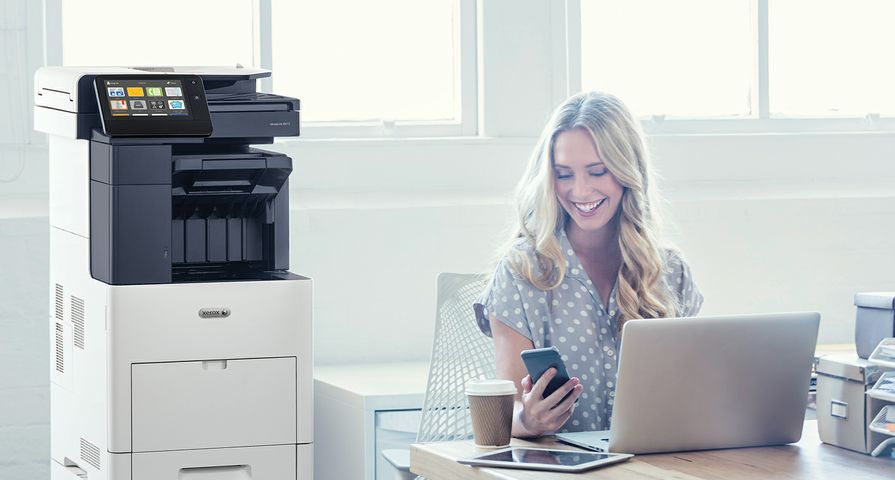 Print Smarter,
Not Harder

With Novatech's Xerox Printer Solutions

For a Xerox printer that brings your business up to speed and operates at peak efficiency, you have a team of Novatech print experts behind the scenes. We study your business's unique print needs and design tailored solutions to meet them. Beyond identifying the best Xerox device and in-office placement, we'll provide you with 24/7/365 service, replacement parts, automatic toner delivery, and everything else you need to keep your printer working to support your business.
Case Studies
How Businesses
Stay On Top

of Their Rising Workloads With Optimized Xerox Devices
Ready To Press Print
Stress-Free

?
Let's
Talk