20+ Benefits of Managed Office Services for Hospitals and Medical Practices
May 13, 2022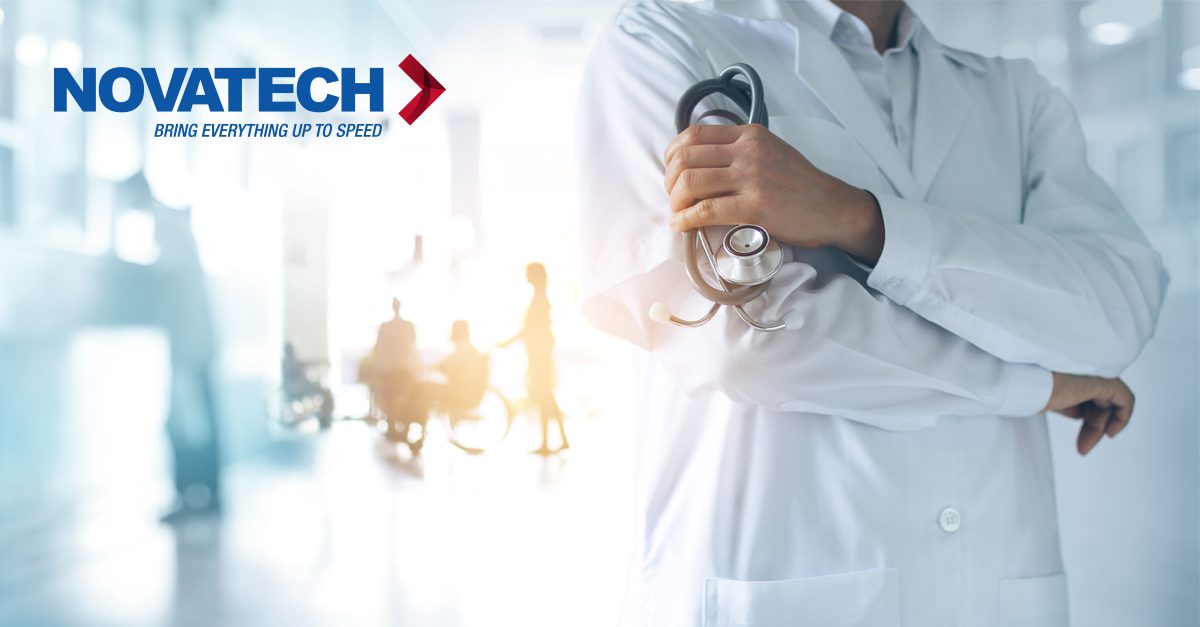 Maintaining medical business technology isn't a one-and-done effort. The intelligent scanners, printers and multifunction devices across your business need constant attention. It just doesn't have to be IT's burden. Nor does keeping up with your network, cloud operations and other business technology. 
From scanners and printers, to IT, security, cloud and network – there's another way to make sure these run well, while giving your medical and administrative teams more bandwidth to focus on their roles. 
Capture Hidden Value in Your Business Technology
A Managed Office offloads the day-to-day tech burden from your team and onto ours. We're trained for it, and we're experienced in healthcare.
When your technology foundation is sound, healthcare gets easier. A simple thing like dependable faxing can make a big difference in the day-to-day lives of hard-working healthcare professionals, office teams and patients they serve. 
Cohesive Managed Office services spread value across your total organization, not just the patient-facing side of it:
Medical records

Human resources

Finance 

Administration 
20+ Benefits of Managed Business Technology for Hospitals and Medical Practices
In fact, healthcare organizations benefit from Managed Office in a variety of ways:
Benefits to Patients
Consistent quality of care

PHI kept secure, private 

Staff has more time for quality patient care
Benefits to Employees
Focus on core duties without added technology stress

Make work life more productive and fulfilling
Technology Equilibrium
Offload scanner and device management burden from IT

Compliant multifunctional devices for interoperability 
Secure, Private Document Workflow
Route print jobs to the right printer and tray

Option to hold jobs for secure release

Track every job to specific user and satisfy compliance requirements

Tie fleet-wide print management into EHR system for connectivity

Secure faxing at every location to meet compliance
Proven Technology Portfolio
Software tools keep electronic health records (EHR) and PHI  safe at endpoints

Broad Portfolio: Production scanning and faxing, A3/A4 printing, more 

Multifunctional devices selected for compliance and interoperability 

Robust production scanners keep up with daily workflow
Business Driver Benefits
Better communications with payers, hospitals, physicians, clearinghouses

Payments accelerate for all parties 

Offload device management burden from in-house staff for more efficient resource use

Control costs of document workflow with print management

Reduce potential for breaches and security risks in business operations
Compliance and Connectivity
Maintain EMR interoperability at practice and clinic levels

Medical practices can share information seamlessly, securely

Gain a watchdog for HIPAA-compliant interoperability and compliance for document exchange and endpoints 

Maintain HIPAA and security compliance for documents and records

Support JKO compliance goals

Tie fleet-wide print management into EHR system for connectivity

Secure faxing at every station to meet compliance. 
Assessment Points the Way to Hidden Technology Value
How to experience these benefits in your organization? It's easier than you think. 
We start our healthcare clients off with an assessment of their current situation, looking at your office, printers and scanners, your IT, some or all of it. There's no charge for this analysis, and it typically uncovers significant, underused value for your business.
The knowledge we uncover leads to a roadmap for better ways of working through:
Best-practice IT services

Quality scanners and A3/A4 equipment 

Cost control and print management software tools

Information connectivity at endpoints through LRS software 
Let's schedule an assessment, and after that, we can share the data-driven findings. 
You might be interested in how some of our healthcare customers have transitioned to services like the Managed Office and Managed Cloud. 
Case Study: Center for the Visually Impaired
TactusMD Moves to the Cloud for Strong Security; Maximum Flexibility and Convenience