Choosing a Managed Print Vendor: Foremost Selection Criteria
March 9, 2020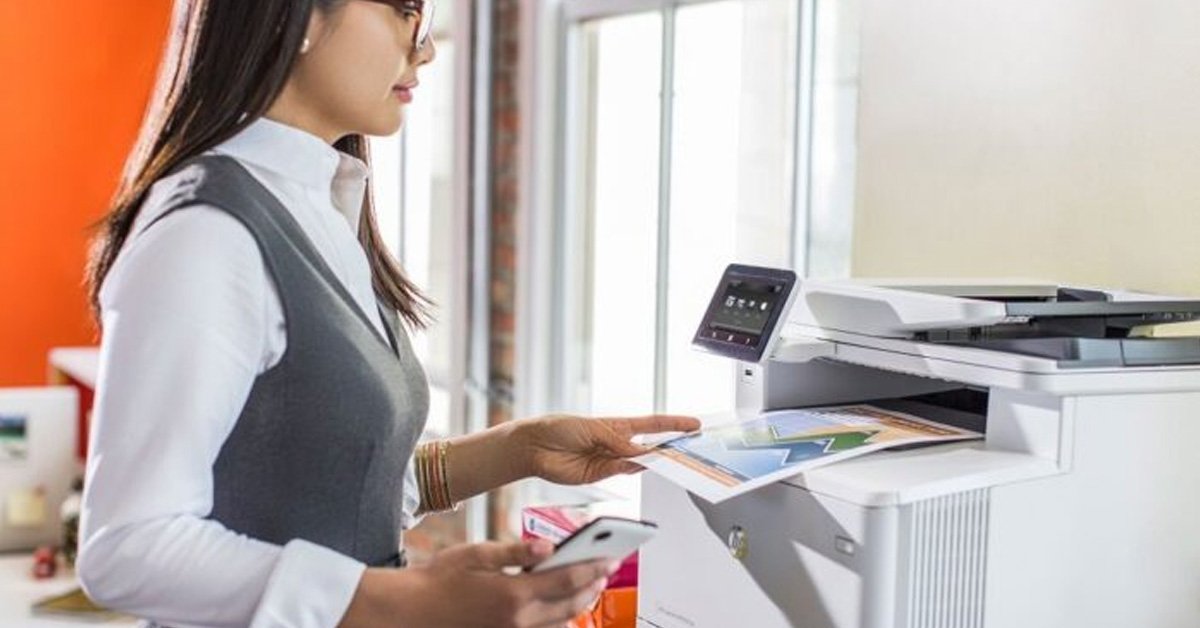 Office printing and print management have moved well beyond ensuring enterprises have a break-fix solution and consumables management. Today's savvy business leaders understand that printing and copying is a major cost center — one they can strategically reshape to be more efficient, cost effective, environmentally sustainable and supportive of corporate objectives.
They also recognize that printers and copiers have become a significant point of exposure for hackers, making security a top concern, as well. Finally, they are tired of staff drowning in cabinets full of paper-based files, unable to find the documents they need for ongoing operation — or specific compliance mandates.
In short, organizations, their leaders and their stakeholders want a better, more comprehensive approach to print management. A quick search of the Internet indicates that such solutions are widely available, but how do they evaluate them? How can they ensure the firm with which they partner will meet their needs now and grow with them as technology evolves?
If the scenario we just described sounds familiar, take heart. All of these concerns can be addressed with the help of a competent, forward-looking print management partner. With the right match, your vendor will help you cut costs, operate more efficiently, streamline processes, and provide better service to employees, partners and most importantly, customers. That partner can also help "future proof" your print/copy program by taking a strategic approach to planning for growth and change.
This paper covers six foremost criteria that you may find it helpful to consider (and ask about) when you evaluate vendor candidates. Not only can they assist in narrowing the field once your firm is ready to select a partner; they will also help identify your firm's top objectives and priorities before you start the process. The six criteria we will discuss in this paper include:
How will the provider identify your needs at the outset of the engagement?
How will the provider address managed print services (MPS) as a technology solution, rather than a functional one?
Can the program be customized to meet your objectives and priorities? How about those of your customers?
Is the package of solutions secure enough for your firm's needs and level of financial exposure?
Does the service offering incorporate integrated document management?
Does it include advanced printing services, such as wide format and 3D printing?
While there may be other questions you want to ask your top pick before signing a contract, these considerations should position you to winnow the field and select the right candidate.
Surveying the MPS Landscape
Office printing and copying used to be a simple business support function. However, that was long before printers evolved to be so complex, document management became vital for remote access, compliance mandates, and more, and hackers realized what a treasure trove of data networked printers offer.
For these and other reasons, many business leaders cannot assess and identify their print management needs — or even accurately measure their current print and copy expense. These costs include not only consumables and hardware (purchase or lease and maintenance) but also IT support, which is routinely a component of maintaining modern printers. In some cases, decision makers don't even know how many print and copy devices they have — and whether or not they connect to the network, thereby presenting a major security risk.
Additionally, if a firm requires wide-format or 3D printing capabilities but does not have them in-house, these costs may be overlooked completely. They are either lumped in with the product development, operating or marketing expenses of varied departments or outsourced as one-offs, where they end up on an employee expense report. Compounding the problem, without MPS, company leaders can't determine how much time personnel spend looking for documents in file cabinets and on varied computing devices, from servers to laptops and mobile phones.
As a result of ad-hoc approaches and distributed equipment and solutions, 90 percent of businesses lack the ability to assess their print-related expenses1.
These challenges make it difficult to imagine the tangible benefits of managed print, yet they point out how valuable such an approach can be. Studies show (and Novatech concurs) that transitioning to MPS reduces printing costs by up to 30 percent2. It also provides a wealth of benefits beyond cost savings. It streamlines workflows, reduces risk and improves governance, takes strain off IT staff, recharges productivity, and even spurs greater innovation.
Decision Making Considerations: What You Need to Know
Now that we've illustrated what problems managed print can solve — and how it can benefit you, let's dig into the evaluation criteria for prospective vendors.
How will the provider identify your needs at the outset of the engagement?
Approaches in this area vary, from employee questionnaires to physical inventory. Both of these tactics are valid (especially when used in combination), but leading-edge MPS providers can also leverage technology to determine the total cost of ownership (TCO) of your current printer fleet.
For example, Novatech uses non-invasive data collection software to scan your devices and computing systems, collecting print and copy data anonymously. It uses that data to generate a detailed report, including an inventory of your networked inkjet/laser printers and multifunction copiers, quantity of pages being printed per device, and users printing the most pages.
Can the provider address MPS as a technology solution, rather than a functional one?
Modern printers are technological marvels, and all but the oldest printers and copiers have firmware (core hardware) that contains their programming, service and use data. To gain the most benefit from MPS, these devices must be treated like the technology solutions they are.
Ask your IT leader (or the person who fulfills that role as a "side function") to develop a list of challenges and opportunities MPS could address for your firm, as well as any current issues that might be mitigated by MPS. Share them with your vendor candidates and ask how they would accommodate them. These might include:
How will the new solution impact support and maintenance burdens on technical staff?
Will the new vendor offer Managed IT support for the MPS program?
Will the MPS include ongoing IT assistance such as managing print servers, distributing and updating print drivers, and networking printers on a permanent or ad hoc basis?
Can the program be customized to meet your objectives and priorities? How about those of your customers?
MPS comes in a variety of forms and levels of customization. Firms that require a basic solution might not require a custom program, which could potentially make their MPS more cost effective. Nevertheless, every business leader should ascertain whether or not their vendor can make customizations, now or in the future.
A primary example is environmental awareness. Even if your customers are not yet focused on green initiatives, such as toner recycling, earth-friendly approaches are gaining significant momentum. With a little foresight, you can position your firm to keep customers' business whenever green becomes their favorite color.
Is the package of solutions secure enough for your firm's needs and level of financial exposure?
Given that more than 60 percent of organizations have experienced a print-related data breach3, yet 43 percent of firms ignore printers in their endpoint security practice4, security remains a concern. All connected peripherals that are part of an organization's network, including printers, are potential vectors for an attack.
If a significant breach occurs, your firm will deal with more than financial loss and reduced productivity. Eroded consumer confidence and brand damage could negatively affect your organization. Business leaders who want their firms to thrive absolutely cannot afford to leave unsecured printers as a backdoor to critical data. MPS helps firms develop, implement and monitor the security that provides vital protection and peace of mind.
Does the MPS include integrated document management?
Document management, in which paper documents are scanned into an archive, organized, tagged and stored for easy retrieval, is becoming the primary mechanism for firms to gain control over their historical documents. From meeting compliance mandates to boosting productivity and reducing storage costs, document management completes the managed print services picture.
However, all document management solutions are not created equal. As with managed printing, advanced technology is a key component to ensuring your firm enjoys data security, reliability and accessibility.
Does the solution include advanced printing services, from digital presses to wide format and 3D printing?
Professional quality digital printing presses have become much more affordable over the past decade, making it reasonable for many organizations to install and run them, in house. The same is true for non-standard-format output, such as the blueprints and models produced by wide-format and 3D printers. Bringing these solutions in house will makes it affordable for your teams to produce prints engineered models and parts more iteratively, which can boost the efficiency of R&D.

Final Thoughts
After evaluating the criteria offered above, you will be poised to answer what are perhaps the most important vendor questions:
Does my prospective supplier offer a total-package partnership that pursues innovative solutions, or are they primarily a manufacturers' rep?
Furthermore, do they raise the bar higher than standard MPS to offer print solutions optimization?
Your MPS should treat you as a partner, not a revenue stream. They should actively explore and discuss innovative, emerging technologies that align with your stated goals and needs. Finally, they should consider your success to be the hallmark of their achievement, delivering on their commitments, every time.
\If your current candidate meets all of the criteria we have covered here, you may have a winner. If they are simply a rep trying to sell equipment by touting add-on services, or fall short of being a committed partner in any way, keep looking.
As an award-winning provider of Managed Office solutions, including MPS, for more than 25 years, and a firm that partners with a host of best-of-breed suppliers, we would be happy to help you explore any of these criteria in greater detail. To confirm exactly which services will best suit your situation, just give us a call.
1 Keypoint Intelligence
2 Gartner
3 Quocirca
4 Spiceworks