Collaboration tools and strategy for the workplace
April 21, 2020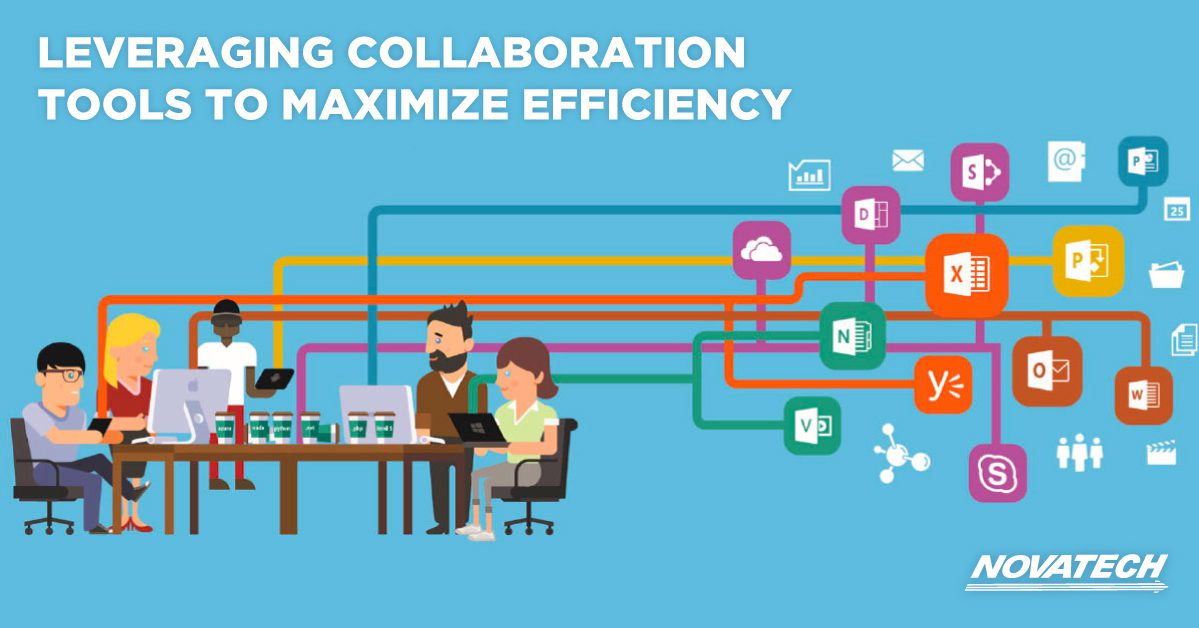 If your organization employs more than one human, chances are teamwork is a critical part of the daily routine. It's no small wonder that some of the most innovative business tools today are centering around workplace collaboration.
Collaboration is where people, deliverables, and tasks meet. The ability to easily share information is what makes work move forward. As we have seen in recent weeks, modern offices have become nomadic, and working from home has become the new normal. This remote office environment requires greater collaboration and increased digital communication. Digital collaboration happens when people and work connect through digital workspaces. With cloud-based business tools, team members can access projects and tasks from anywhere, and communication can happen in real-time. Everyone knows exactly where to go to find accurate information, making it easier than ever to manage and work as a remote team. The question is: What's the best way to go about enabling collaboration through technology? You're are going to need a strategy.
Start with the best business tools
First, your team needs to understand what's possible and what's necessary. What limitations are holding your organization back? What business tools exist to solve these problems? The vast array of collaboration tools at your disposal today are surprisingly good. Now you can find many improved features like spreadsheets, slides, instant messaging, group chat, and video conferencing in the collaboration tools. Modern companies are leveraging their ability to make collaboration seamless and intuitive. Digital conversations between users and teams are kept tidy and visible. Collaboration means improved efficiency and increased productivity, but only if you have the right tools in the first place.
Work apart in the cloud
If step one toward building a better collaboration strategy is getting to know what tools are out there, step two is understanding how to use them. Modern offices are becoming increasingly more nomadic, which is useful information to have when crafting your collaboration strategy. As your office continues to spread apart—be it via new branches, remote employees, or travel—ensuring your users have the necessary tools to collaborate effectively is a must. To make a long story short, a healthy dose of the cloud is probably the answer.
Microsoft continues to dominate the enterprise cloud productivity market. Uniting data security and office productivity, Microsoft 365 is considered best in terms of functionality and features. It can be used for all sizes of the businesses, including large and small, while integrating with many platforms. It offers some developed security features as well.
An effective digital strategy involves understanding the quickly changing landscape of modern collaboration technology and making sure you have an equal understanding of the contemporary office, especially remote ones. The Cloud Solutions Specialists at Novatech can help you realize the unique collaboration needs of your environment and the handy tools that can best meet them.
 Read more about Microsoft 365 here: Office 365: A Better Value than Ever — and the Time Is Now
Novatech is a proud HP Partner First Managed Print Specialist