Copiers that Staple
July 15, 2022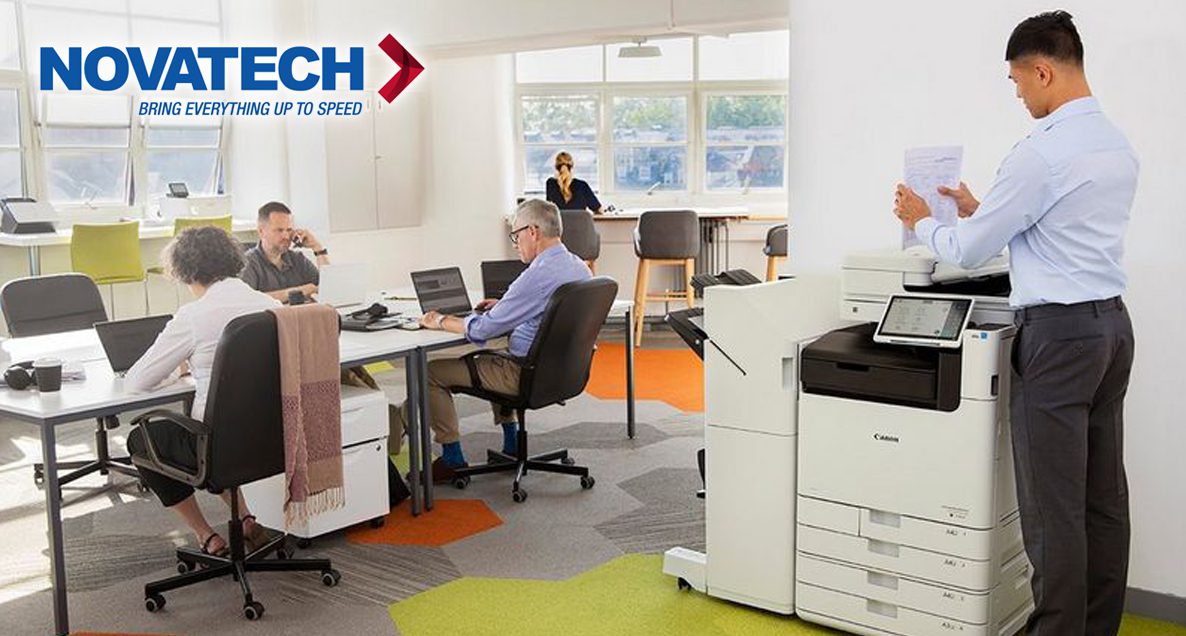 If you are looking for a copier that staples, we have a lot of options for you. Maybe you need to make packets for your church, or prepare legal documents and want to avoid the time-consuming task of hand stapling.
We help clients get the copier they need with the features they want, like stapling.
In this article, we will cover stapling, the limitations of a copier with this feature, and what you may need to know prior to getting a copier that staples.
Stapling – Less Common Than It Used to Be
20 years ago, most copiers that were leased included the stapling function. Today, a copier lease may or may not have this particular feature. The natural question, is why?
Stapling is a feature that was required by most companies, along with fax in the year 2000. Often, managers needed their reports printed, or customers expected their flyers to be stapled. Times have changed for many, especially as the printing generation is getting more comfortable looking at screens, and now many of these same reports are more dynamically viewed on a computer as the manager applies filters and business intelligence (BI) to their daily workflow.
Having a document stapled using a finisher is no longer the go-to. As an aside, on a copier – the stapler is called a finisher, office finisher or advanced stapler in general.
It doesn't matter if you are leasing a Canon copier or a Konica Minolta copier or a Xerox copier, all the major brands will have some sort of stapling option available on most or all of their A3 (11″ x 17″ copiers) and a few of their A4 (letter / legal) copiers.
Where the A4 copiers tend to not be able to do the required stapling is when it comes to having a booklet finisher.  These are the finishers where you have three printed pages on front and back, for example, and make a 12-page booklet from it (folded in half and on both sides of the paper.)
As more and more companies have purchased A4 devices to go around the office and some A3 copiers to be in production hubs, many of the copiers will not be able to have finishing options, and maybe one of the copiers does have that capacity.  We also see some companies have a printer available for certain staff and then a centralized multifunction printer or copier in the middle of the office everyone shares and that also allows scanning and other features.
Why Some Offices Don't Get Stapling
Some companies choose not to get stapling because the finisher has a cost. More and more companies have made an effort to get their print costs as close to $0 as possible, forgetting there is a human capital cost when people have to manually do tasks like stapling or stuffing envelopes.
If you have large print jobs, and then require a staff member to sit at a desk and staple pages together or stuff envelopes, couldn't that staff person do something more valuable for the company if these routine tasks were automated?  This is the basic value pitch of having an integrated stapling solution within your copier.
There are internal and external finisher options, meaning it staples inside the mainframe, or there is a secondary piece of hardware that staples after it prints. One more reason some choose not to have stapling is because they believe there are no internal finishing options. The internal finishers do allow for the stapling, but lack advanced stapling features like booklet making, or C-fold or Z-fold within the unit. Normally, for those features, an external finisher is required.
What Does Stapling Actually Cost?
This may surprise you, but for copiers that have stapling ability, you will generally only add between $20 and $50 per month for the stapling. Of course, it could possibly be more than that, but in general, that is what you can expect to pay for automated stapling features.
If you need a copy machine with staple capability, we would love to help you. We can sell anywhere in the USA, and we work with you to ensure you have the copier features you need. Stapling may be a little less common than it used to be, but if you need it, it is still a huge time-saving part of any copier lease.