DaaS Offers Simple Flexibility In These Changing Times
April 7, 2020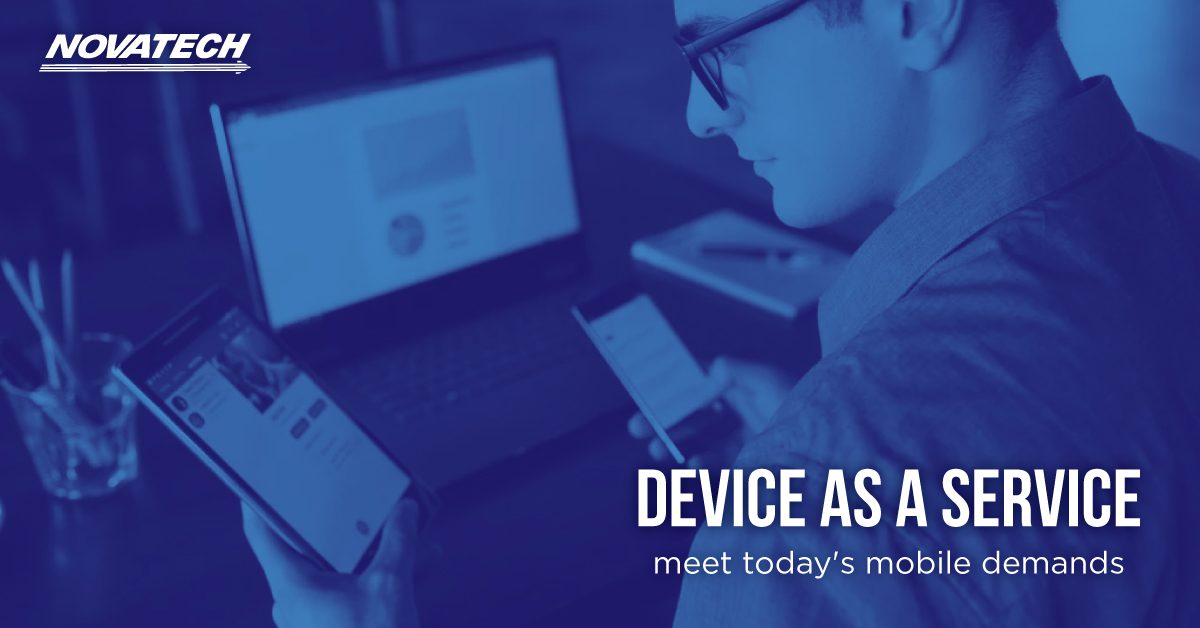 Keeping on top of today's ever-shifting technology paradigm is a serious challenge for even the most agile and innovative of IT teams. Environments are becoming complex, multi-device, and multi-platform, encompassing more urgent requirements and demanding IT take on a new, more strategic position within the business.
At the same time, the concept of the IT department itself is increasingly decentralized, with decision making frequently happening outside the traditional scope of IT control. To meet these challenges, a different approach to IT's relationship with technology is vital.
One of the most exciting and comprehensive advances in this area is Device as a Service, or DaaS, where, with a vendor such as HP, you get a one-stop solution that delivers multi-OS devices and management services, allowing IT to tackle a host of current and complex issues. On top of this, freed from daily maintenance and management tasks, IT departments are empowered to work on more strategic initiatives—exactly what today's workplace is calling out for.
Back user demands for technology that works
This new era of IT means the decisions made in the IT sphere impact the entire organization at deeper levels. Take, for example, user needs for tech. As millennials begin to fill more prominent positions within the workforce, companies will need increasingly advanced and well-designed tech offerings to attract the best talent and encourage overall organizational performance.
A 2018 Jive Communications survey of 2,000 millennials revealed that 90 percent of them will think negatively about your company if you use outdated technology. Alongside this, according to recent research by Spiceworks, the need to upgrade outdated IT infrastructure is the biggest driver of IT budget increases in 2019. Traditional device procurement models make keeping up with technological advances prohibitively expensive, putting organizations behind the tech curve. This can have negative consequences, not just in productivity and efficiency, but also in their ability to retain high-caliber staff.
With DaaS, these questions shift. Thanks to DaaS vendors who offer lifecycle management, like HP, the IT team can more readily see which devices are underperforming and in need of upgrades, simplifying a regular refresh of your fleet of devices.
Navigate growing IT complexity
As these device fleets and overall IT environments grow, they become more diverse and complex, leaving IT managers and decision-makers searching for solutions to device management. What can make that solution even easier? Relying on one trusted partner to help them through the transition.
Furthermore, vendors that can offer a flexible and proactive approach to end-user device management allow IT managers to meet the changes and demands that the modern enterprise presents. HP's DaaS solution provides the ability to support multi-operating systems, while also granting IT a high-level overview of where devices are, what they're doing, and how they operate in your environment.
In terms of device acquisition, HP DaaS means IT departments can keep up with the device refresh cycle without worrying about the capital budget. With a single price per device and a predictable monthly service agreement, you don't pay for more than you use and the plans can scale up or down to meet the changing IT environment and workforce. On top of these benefits, this type of service-level agreement set up via a service provider means executives could receive a higher level of support compared to the service offered by a desk worker.
Optimize your environment
According to a recent independent survey, 77 percent of IT directors felt that they spent too much time managing end-user devices in order to resolve minor and avoidable issues. While most DaaS providers stop at device management, you can build a more comprehensive relationship with HP, as they offer device optimization across the business. Your service provider, for instance, can help with the ongoing management of software updates—saving a lot of labor for your IT team, as they won't need to monitor software updates regularly.
And, in the case of HP, proactive management by Service Experts and insightful and actionable TechPulse analytics facilitate active monitoring, meaning IT leaders can identify, predict, and prevent incidents before they become a problem. Not only does this improve end-user productivity, but it can result in greater employee satisfaction, helping IT position itself as an organizational hero and demonstrating the value they deliver to the business.
In short, DaaS can allow your team to move away from the reactive "break-and- fix" mentality and devote more time and resources to innovation. With one point of contact, DaaS can help you tackle device acquisition, management, and optimization, allowing you to enhance, improve, and optimize your IT environment to meet your exact needs.
Novatech is a proud HP Partner First Managed Print Specialist