Do You Need a Firmware Update?
July 6, 2022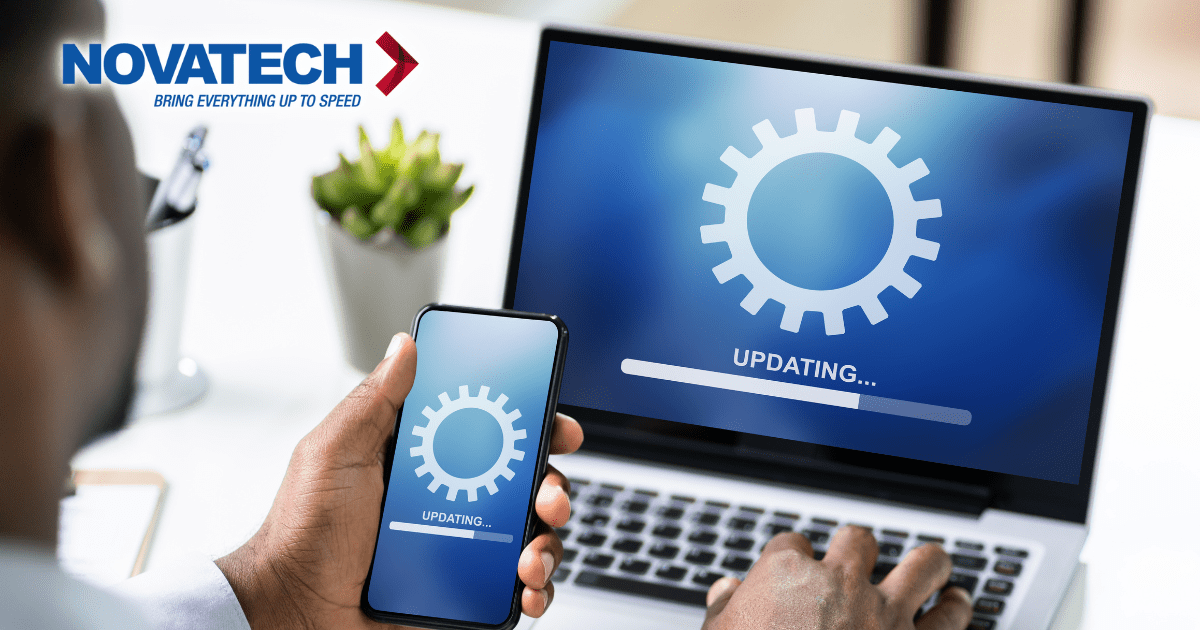 When you have a printer or a copier, there is software which helps it run as well as maintain security. This is called firmware. Maybe you are here because your copier company suggested you need to update your firmware and you want to know what it is. Maybe you are here because they haven't and you wonder what kind of security risk this poses.
We have been managing printers and copiers for about 30 years, and we know the technology and the importance of some of the features as well as why manufacturers suggest keeping firmware updated.
In this article we will tackle 2 questions: why upgrade as well as what happens if you choose not to upgrade firmware?
What is Firmware?
Firmware is read-only software embedded on a device that gives control and instructions on how the device is to function. In a copier, it acts as the operating system.  When the manufacturer believes the software can be improved, they do what is called a firmware update.  These files are available online, and it is the job of the customer or the copier company to help make sure this update gets applied.
Firmware is Software
The first thing to be aware of is firmware for your printer (it doesn't matter if it is an HP printer or a Brother printer or a Xerox copier or a Canon copier), all of these devices have firmware. So does your cell phone and other technologies you use on a daily basis.
What Gets Updated?
With the software update the firmware file contains, there are different things that can be updated. The most important are security patches. This can be where a manufacturer sees a hacker can get into clients' networks by using a weakness in the firmware of the printer or copier. In these cases, the manufacturer will figure out how to block this and then make the new file available for all their clients to install and deploy.
For example, last year, HP had a critical update which affected about 250 of their printers and copiers. If you want to learn more about this HP printer firmware update, you can learn about what the software update here. This is just one example where hackers can inject malicious code using the printer's or copier's firmware file.
It doesn't matter if you use a Mac OS or a Windows PC or a Linux box for these patches to matter. The vulnerability is in the copier or printer, not in the OS. There are normally a few of these updates a year, and we have seen some companies go 5 or 10 updates without updating any of the firmware. If you have a 5-year-old printer or copier, that could be you.
The normal response we hear, is it still works fine. Why bother? This response makes sense until you understand what is happening with the firmware update in the first place. This sort of reply is similar to leaving your doors unlocked and trusting your neighbors not to steal any of your belongings. It may be a good policy in some communities, but in this case you are online, and the internet isn't a good community to trust everyone.
So, yes, it does indeed matter what firmware version you are on, if you update the firmware and if you are willing to do a printer firmware update at all.
Other reasons updates can happen are to improve color quality (Xerox dealt with this a few years back in their Altalink line of copiers).
How Do You Update Firmware?
In most cases, you will use the web interface of the copier, like the hp web jetadmin or Xerox has their embedded webpage from the IP of the device. You will download the firmware, and then push the update into your printer or copier. Be warned, it can take a while, especially if you are a few updates behind. We would expect it to take roughly 45 minutes to complete. 
This is done by the admin for your company, so most users will not have access to the printer in a meaningful way as far a firmware is concerned (this would tend to cause more issues than it fixes.)
If you have the new firmware on a USB drive, some firmware can be upgraded via the copier control panel.
What Happens if You Don't Upgrade?
Sometimes, nothing, and sometimes there will be issues. You could find your scanning no longer works, your printer quality is bad or someone has hacked your network. These are all possible outcomes of ignoring firmware updates. 
The Good News
Because Novatech is also a managed IT company that specializes in cyber security and updating systems, we can automate these processes with tools we have as part of our tech stack. This means, when we see an update that needs to come out, if we are also managing your network, we can push these updates out and you won't even have to deal with stopping your day to update copier software.
We are here and available for your company and can help with product support of your Canon printer, Konica Minolta, HP Officejet Pro, Xerox printers, Brother and many other brands. We can help you with employing the proper update procedure with our awesome customer service reps. 
If you are ready to upgrade your printer or copier, or upgrade your technology company, we are here to help!