Managed IT – Is Your Provider Giving You Service Options?
May 6, 2021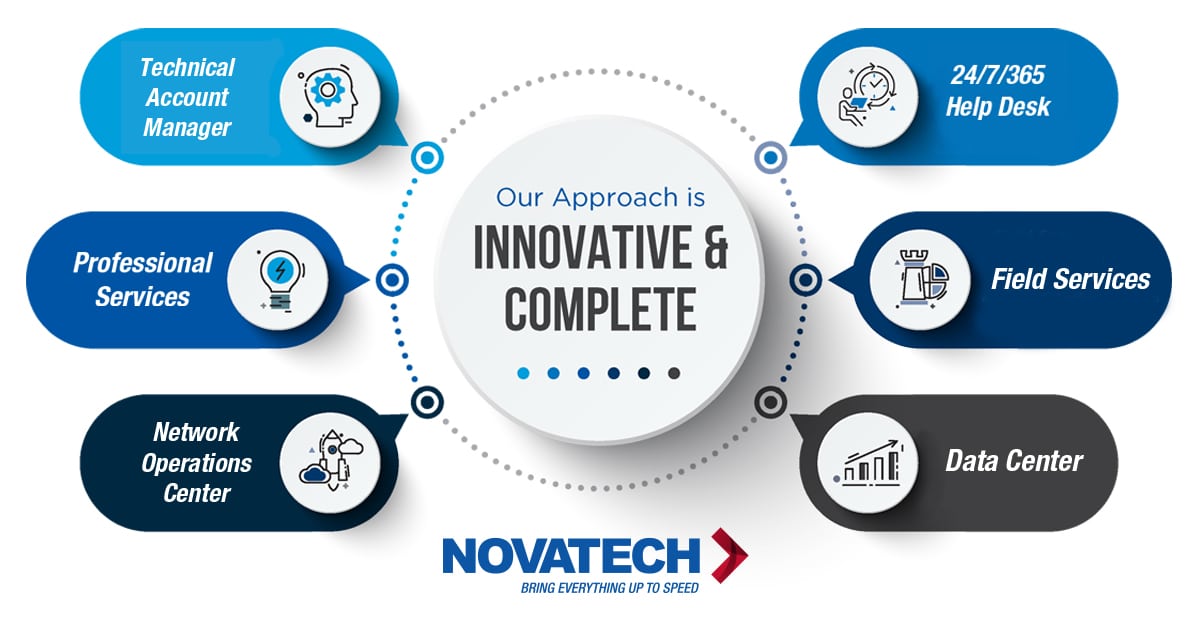 Ever since the first value-added resellers (VARs) arrived on the scene in the 1980s, IT firms have been searching for new ways to provide extra value (and more options) to their client base. Yet, in the current market environment, it seems that some Managed IT providers have moved to "all-in-one packages" that are either inflexible or do not offer as much value as the firm claims.  
From Novatech's perspective, a Managed IT firm should be a partner, not just a provider, and should be eager to offer a variety of options to their clients based upon business challenges, technological complexity and strategic growth objectives. They should also not take a "templated" approach, but rather they should evaluate each company's unique situation and develop a program designed to benefit the client, not the IT provider. 
In our nearly three decades of business, we have developed a modular approach to Managed IT that gives organizations what they need initially and grows with them over time, as appropriate. If your Managed IT provider doesn't match the breadth of our offering, we hope you will consider switching to Novatech. Here's what we provide — and what your IT provider should, too. 
Services that Should Be Included in Managed IT 
24/7/365 Help Desk Support
You can request technical support 24/7 and requests have an average response time of 30 minutes or less. 
Field Services 
Trained and certified engineers are available 24/7. In the event a problem arises requiring mission-critical on-site support, someone can be at your facility within four hours.
 
Technical Account Manager (TAM) 
You are assigned a designated client advocate who helps you develop, maintain and periodically update your IT budget and technology roadmap. Your TAM is also charged with monitoring service delivery and ensuring it meets the highest industry standards.
 
Network Operations Center 
Your vendor's NOC is monitored 24/7/365 with proactive management to ensure service excellence and a best-practices backup and recovery. 
Data Center/Cloud Environments 
The data center that houses your information features extremely high reliability with 99.999% guaranteed uptime (less than 6 minutes downtime per year, on average). Any cloud environments we host for you enjoy that same availability guarantee and are dynamically scalable to meet your business requirements. 
Professional Services 
You also have access to a host of add-on services including project management, custom solution design, Implementation and more. Optimally, these services should even include extras like vendor management and procurement assistance (ours do). 
Value-Add Services 
In addition to professional services, your vendor either directly offers or partners with a leading vendor to provide a full array of office productivity and security solutions such as Mobile Security, VoIP, network design (everything from cabling, switching, routing & load balancing, to company-centric data centers), and more. 
If any of these services and solutions are not on the list of offerings from your current IT provider, we encourage you to give us a call. At absolutely no obligation, we can discuss your situation, your current and future needs, risk tolerance, and other aspects of your business operation that are impacted by your technology framework. Call us at 800-264-0637 to learn more.