Managing Paper in a Digital Workplace: Three Short Resources
October 31, 2022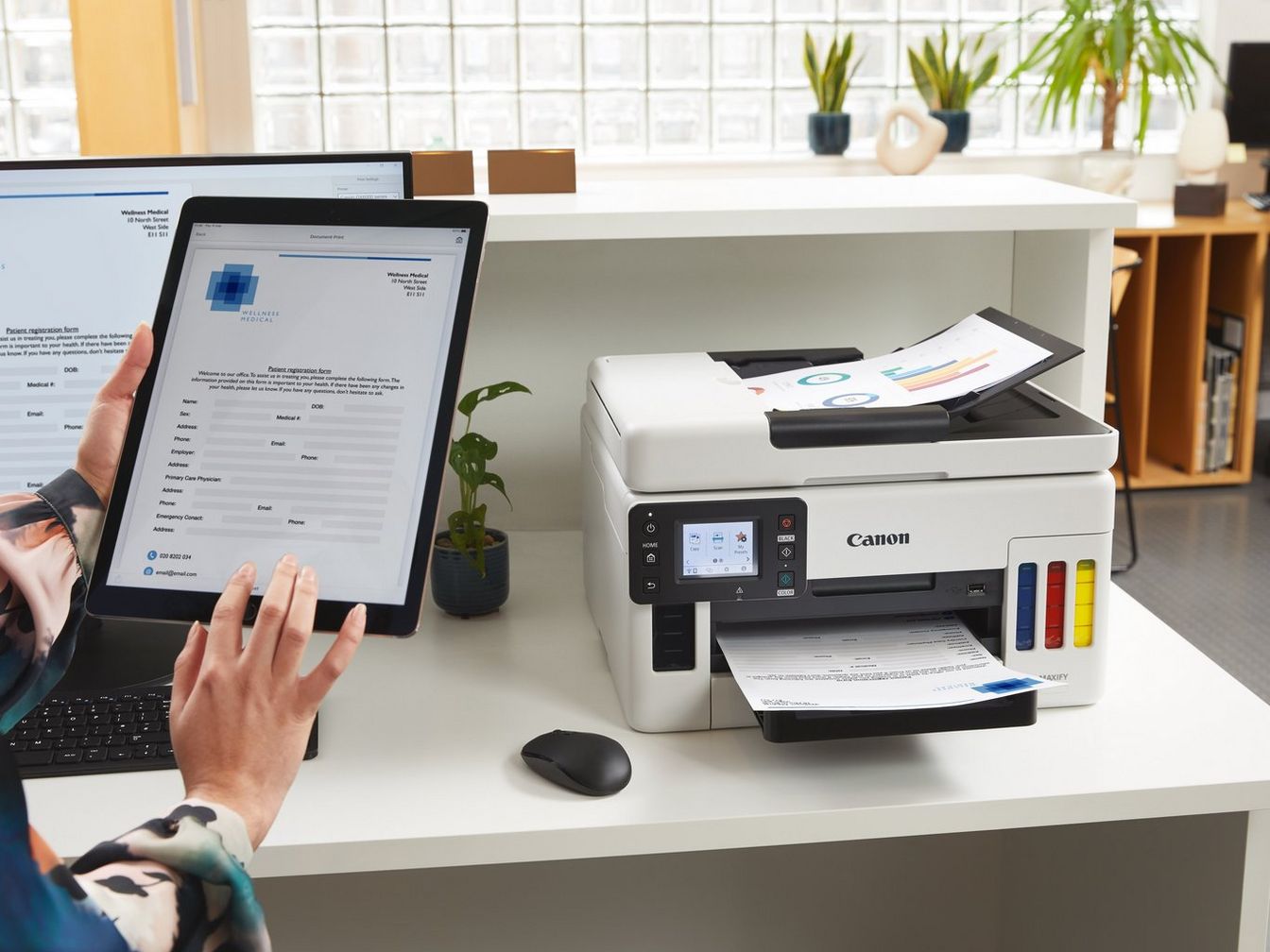 Having trouble managing paper documents in a digital workplace? Use these three quick resources to find more success with smart devices, digital workflows and paper documents.
The World Is Overwhelmed by Paper. What's Your Plan for Yours?
Creating a Digital Workplace: A Sound Business Strategy for 2022 and Beyond
Do I Need a Document Management System?
Navigate the World of Paper and Digital Documents: 3 Quick Reads
How do your paper documents co-exist in a world increasingly built for digital? How do you adopt digital ways of working where they make the most sense?
How do you integrate paper into digital and digital into paper? You can't avoid either one, but you can use them smartly.
Document management systems (DMS) provide the bridge between paper and digital, and the advantages are significant. Read the article to learn how DMS users enjoy things like these:
Reduced storage space
Tighter security and compliance
Global accessibility as authorized
Ease of retrieval
Backup and disaster recovery
It's not just  about physical paper, but how to organize and store it once users bring documents into the digital office. A DMS also makes it less likely a document will be misfiled.
Document management facilitates information sharing and collaboration no matter where employees might be located. This article gives more details.
The hybrid workplace will be with us for a long time because it meets many needs. The "in-office pause" gave businesses a chance to rethink the nature of work and document workflow. It made it even more important to structure the digital workplace for both security and success.
Today, challenges range from ensuring enterprise-grade security and protecting customer data, to promoting effective team collaboration. Organizations must deal with a tsunami of "unstructured" data, information that can't be organized into a database, such as documents, images, PDFs, emails and texts.
What do we expect from digital and paper records in a hybrid workplace? How do documents touch our processes and workflows? Our customers and partners?
This article has advice for navigating the digital workplace with sound data protection, document accessibility and business continuity.
The job of document management software is to help you store and retrieve the data and files you need with as little human intervention as possible. According to this article, you might need a document management system if:
You want check approvals streamlined with automatic routing to AP to cut a check, without multiple emails back and forth to check status.
It's critical to comply with governmental regulations about access and document control.
It will reduce your potential for expensive litigation.
Decrease print costs, storage fees for boxes of paper records
Employees need ready, secure access to business documents to do their jobs.
You need rules for allowing only certain people to access certain documents.
Document versions must be tightly controlled, such as with a legal or marketing document.
You want to improve sustainability by helping employees print and copy less.
With the right DMS, you can set all kinds of rules and build paperless processes that meet a variety of needs. This article dives into some of the most important ways DMS helps your business.
Managing Paper in Business: Next Steps
If you've read this far, you have more than an average interest in improving document management in your digital workplace. Let's do an assessment of your office environment and  paper records, and see what's causing the problem.