Maximizing Business Efficiency with Managed IT: The Novatech Approach
October 25, 2023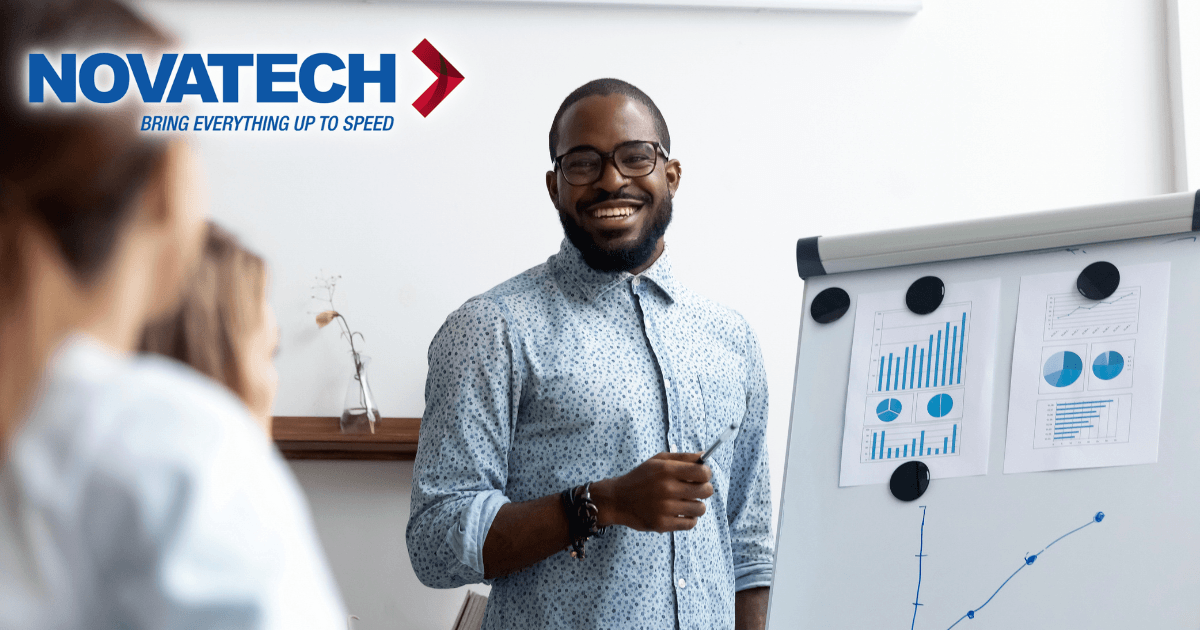 Redefining IT Management for Businesses
Small and medium-sized businesses face unprecedented challenges in their IT departments. With the mounting intricacy of tasks, IT resources are often overstretched, leading to not just escalating costs but also diverting focus from innovative pursuits. Novatech is able to help augment your IT team through thoughtful partnerships and projects which can free up your team's time to do the most important projects to your business.
Managed IT by Novatech.
When businesses outsource their IT infrastructure management to Novatech, they are essentially investing in peace of mind. By taking on the onus of intricate, vital, or time-intensive tasks related to ongoing IT support, Novatech provides businesses with a full-circle IT engagement experience.
Our holistic management approach ensures systems and networks operate at their optimal levels, striking a balance between stability and performance. This equilibrium minimizes disruptions, boosts productivity, and allows businesses to concentrate on their core operations. As a testament to our versatility, our managed IT services cater to diverse industries. Partner with Novatech and discover the transformative impact we can make.
Charting a Future-Proof IT Strategy
While technology is pivotal for business operations, improper IT strategy planning can lead to substantial financial misallocations in systems that may not align with an organization's long-term requirements. Recognizing this gap, strategic IT planning is not just recommended—it's essential.
Novatech champions the cause of designing a sustainable IT infrastructure that complements an organization's overarching objectives. Our seasoned engineers collaborate with businesses to carve out an IT strategy that judiciously utilizes the IT budget, catering to both present and impending technological requisites. Every business is unique, and so are our services. We guarantee an IT strategy, meticulously tailored to fit the distinct needs of each enterprise.
The Novatech Advantage:
Expertise at the Helm: Our engineers are armed with extensive IT knowledge and certifications across predominant technologies. They ensure that businesses receive the top-tier strategic insights they genuinely require.
Cost-Effective Solutions: IT ecosystems can be a significant expenditure. Novatech understands that not all businesses have the luxury of an exclusive IT department. We offer businesses the opportunity to economize by entrusting their IT management to seasoned professionals.
Flexibility and Scalability: Novatech, a premier Managed Service Provider (MSP), presents advanced services like proactive monitoring, license management, reporting, and more, ensuring businesses extract maximum value and adaptability from our collaboration.
In partnership with Novatech, businesses receive more than just services—they get a commitment. We immerse ourselves in understanding each business's objectives, working diligently to design a plan that aligns seamlessly with their aspirations.