Case Study: AMERICA'S FIRST MAINTENANCE
September 20, 2016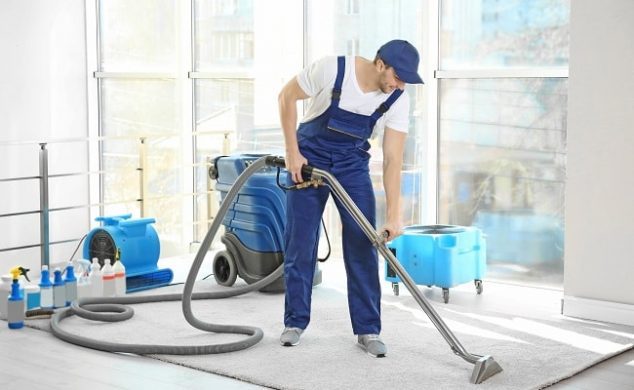 The Challenge
Mary Barnes, General Manager of America's 1st Maintenance in Norcross, GA, was faced with two challenges concerning the company's IT Infrastructure. First, it was time to replace aging equipment and upgrade the overall system, and, second, as Mary put it, "Anytime there was something wrong with the old system, I had to dig around and try to fix it." The company needed a managed IT service provider who would take over this responsibility.
The Selection
"Novatech provided the most comprehensive overview of what they were going to do. They gave us the most detailed quote. You could tell that they had spent the time looking at the way we were operating and laid out a plan out for us so there wouldn't be surprises along the way. They spent a lot of time talking to our existing software company to confirm system requirements to ensure everything would be done right, before they even knew we would give them business."
The Solution
It was determined that a new server would be required. To help with the budget, the existing Windows 2008 SQL server would be repurposed as a secondary domain controller, which was an important component missing from the current environment. Because the Windows 2008 license could remain as-is, it again helped the budget and saved A1M from having to buy a separate copy of Windows. Working with America's 1st Maintenance's software vendor requirements, Novatech's Solutions Architect selected a Dell PowerEdge T630 with 2-CPUs and 64GB RAM. This new server would be implemented as a VMware virtual host so it could run two instances of Windows without the need for a second physical server. The Internet firewall and the network switch were also scheduled for replacement.
The final area of technology that Novatech addressed for America's 1st Maintenance was the backup and disaster recovery solution. Prior to the upgrade, the backup was just protecting A1M's database. Novatech implemented a Synology Disk Station DS415+ NAS with 8TB storage so that both servers are now fully backed up and, if ever required, can either restore individual files or recover a fully downed server. Novatech was also selected to provide ongoing IT support and maintenance for America's 1st Maintenance equipment.
The Result
"I remember thinking through the whole process that this was way easier than I thought," said, Mary. "We had been putting it off for a long time, because we thought it would be a huge hassle. Had I known upgrading computer systems would be this easy, I would have done it two or three years ago." When asked how she felt about the results, she replied, "Anytime there was something wrong with the old system, I had to dig around and try to fix it. Now we just put a ticket in and somebody fixes it remotely and I don't have to worry about it. I would absolutely refer Novatech."
ABOUT
America's 1st Maintenance is a full service distributor for all janitorial supplies, sanitary cleaning chemicals, hard surface floor maintenance, carpet care, specialty and industrial maintenance and solutions for all your maintenance issues. They are a family owned and operated business with a strong focus on providing outstanding customer service at competitive prices. They serve the entire Atlanta Metro area with local delivery trucks, plus UPS and USPS service, as well as their beautiful Norcross showroom. America's 1st stocks a full line of products including paper, soaps, trash receptacles, hard floor and carpet care, to name a few, plus an extensive and complete floor care rental department. For more information, visit their website www.Americas1stMaintenance.com.