Scaling Your Business: How Managed IT Services Support Growth and Expansion
May 25, 2023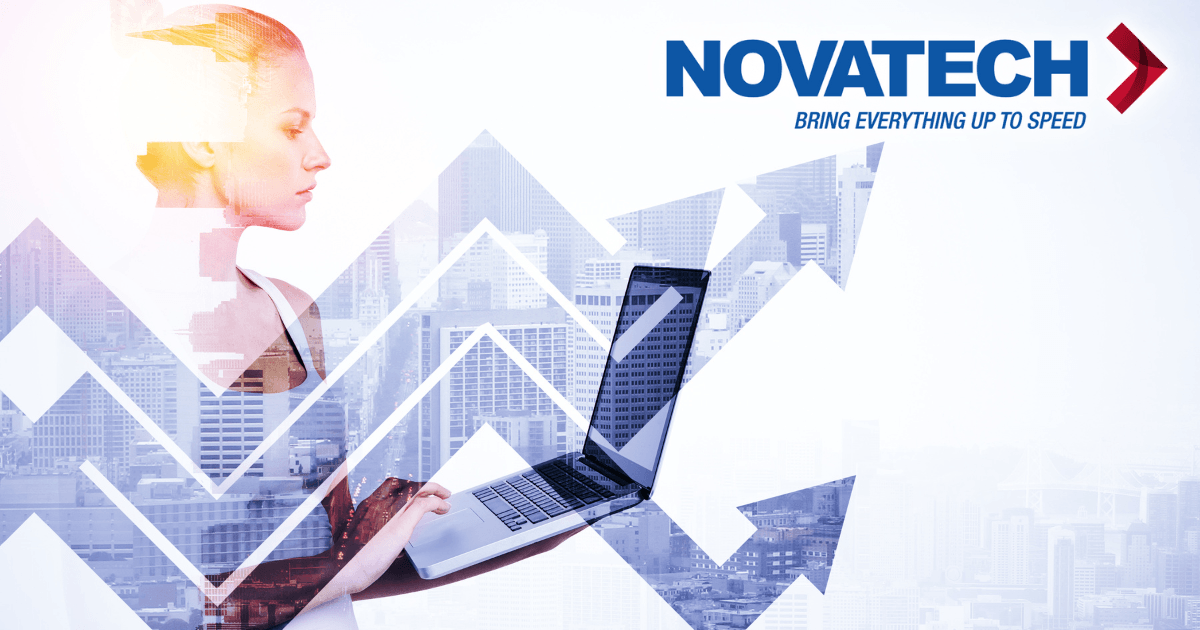 Businesses of all sizes face the challenge of managing and leveraging technology to support growth and expansion. As companies scale, their IT infrastructure becomes increasingly more complex, requiring more resources, expertise, and proactive management.
Managed IT services offer a strategic solution, providing businesses with the necessary support, scalability, and peace of mind to navigate their growth journey. With over 25 years of IT expertise, Novatech understands the unique needs of businesses during expansion and offers a comprehensive suite of business technology solutions known as The Managed Office.
In this article, we will explore how managed IT services can support your business's growth objectives and how Novatech's experience and solutions can help you stay compliant while scaling your operations for the future.
Scalability and Flexibility
Managed IT services provide businesses with the scalability and flexibility needed to adapt to changing demands and rapid growth. As your business expands, managed service providers like Novatech can quickly scale your IT infrastructure to accommodate increased workloads, additional users, and emerging technologies. They have the expertise and resources to seamlessly add or upgrade hardware, software, and network capabilities, ensuring that your IT environment can keep up with your growing business requirements.
Novatech's Managed Office suite offers a wide range of scalable solutions, including cloud services, network infrastructure, data backup and recovery, and collaboration tools. Paired with their expertise, they can customize these solutions to meet your specific needs and provide ongoing support to ensure optimal performance in your IT environment.
Proactive IT Support and Monitoring
One of the key advantages of managed IT services is the proactive support and 24/7 monitoring they provide. Rather than relying on a reactive "break-fix" approach, managed service providers like Novatech take a proactive stance, continuously monitoring your IT infrastructure to identify and resolve potential issues before they impact your operations. Novatech's approach minimizes downtime, improves productivity, and enables your IT team to focus on strategic initiatives rather than firefighting.
Novatech's managed IT services and IT support plans include 24/7 monitoring, real-time alerts, and proactive maintenance to ensure the health and stability of your IT systems. Our experienced technicians and solutions architects monitor critical infrastructure components, identify performance bottlenecks, and address vulnerabilities promptly. This proactive support allows your business to operate smoothly and confidently, even during periods of rapid growth and expansion.
Cost Optimization
As businesses scale, managing IT costs becomes increasingly important. Managed IT services offer a cost-effective solution by providing predictable and transparent pricing models. Instead of dealing with unpredictable IT expenses, businesses can leverage a fixed monthly fee that covers the comprehensive support and services provided by the managed service provider.
Novatech helps businesses optimize IT costs through its comprehensive suite of solutions. By consolidating various IT services under one provider, businesses can streamline their vendor management, reduce overhead costs, and benefit from decades of experience. Novatech's expertise enables businesses to identify cost-saving opportunities, recommend efficient solutions, and help allocate IT budgets strategically.
Enhanced Security and Compliance
Data security and compliance are imperative as businesses grow and expand their operations. Managed IT services play a crucial role in ensuring the security and compliance of your IT infrastructure are top of mind. Managed service providers like Novatech have extensive experience and knowledge in implementing robust security measures and staying up to date with evolving compliance regulations.
Novatech's Managed Office suite incorporates security-focused solutions such as network firewalls, endpoint protection, data encryption, and vulnerability assessments. They help businesses establish security protocols, implement best practices, and ensure compliance with industry regulations such as GDPR or HIPAA. By partnering with Novatech, businesses can mitigate security risks, safeguard sensitive data, and maintain the trust of their customers and stakeholders throughout the growth journey.
Strategic IT Planning and Consultation
Managed IT services go beyond day-to-day support and maintenance. They provide businesses with strategic IT planning, resources, and services to align technology initiatives with growth objectives. As businesses scale, it becomes critical to have a technology roadmap that supports future expansion that aligns with your business goals of today.
Novatech's Managed Office suite includes IT consulting services to help businesses develop a comprehensive IT strategy. Our experienced consultants assess your current IT infrastructure, understand your growth objectives, and provide recommendations for optimizing technology to support your expansion plans. Whether it's migrating to the cloud, implementing new software systems, or enhancing cybersecurity, Novatech can guide you through the decision-making process and ensure that your technology investments align with your business's long-term goals.
Scaling a business requires a strong and agile IT infrastructure that can support growth, adapt to changing needs, and ensure security and compliance. Managed IT services and IT support plans to offer businesses the support, expertise, and scalability required to navigate the challenges of expansion. Novatech's Managed Office suite, backed by their 25+ years of IT expertise, provides a comprehensive range of solutions designed to support businesses in scaling their operations while staying compliant and secure.
Choose Novatech for Managed IT Services that Scale
By leveraging managed IT services, businesses can benefit from scalable and flexible technology solutions, proactive support and monitoring, cost optimization, enhanced security and compliance, and strategic IT planning. Partnering with Novatech allows businesses to focus on their core competencies, confident in the knowledge that their IT infrastructure is in capable hands, supporting their growth objectives every step of the way.
Contact Novatech today to learn more about their scalable managed IT services and IT support plans.