Scan to the Cloud with Novatech
September 18, 2023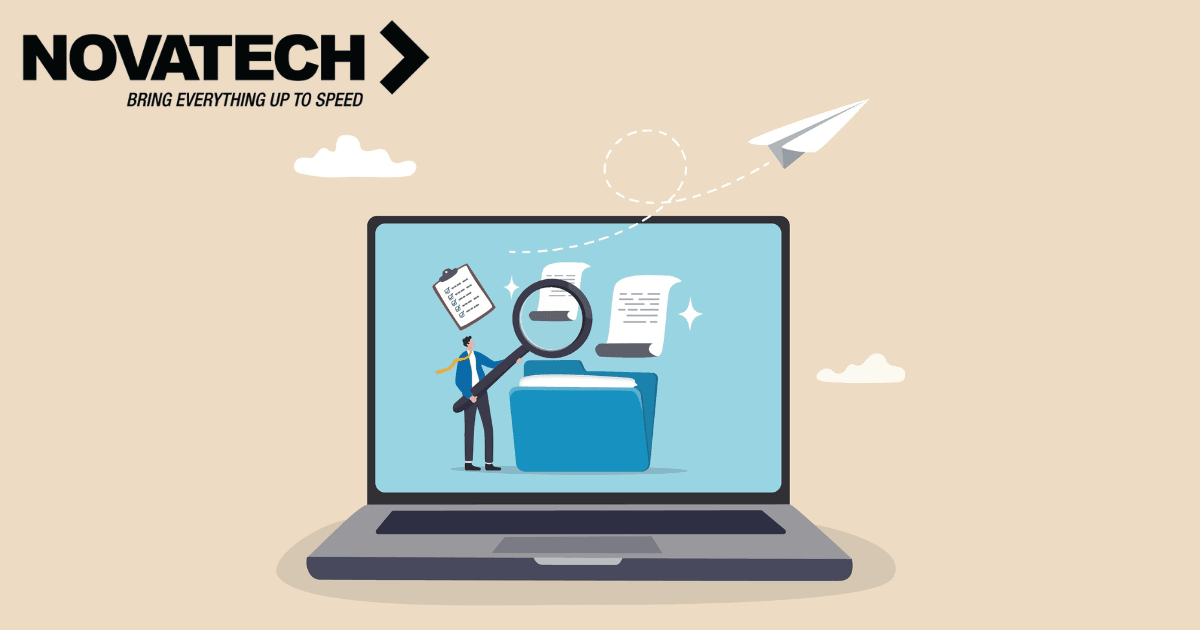 With the copiers Novatech sells and leases, scan-to-cloud is a critical feature businesses use to ensure their teams are efficient and can easily collaborate. The Scan-to-Cloud feature of Novatech's copiers is a great way to make collaboration and working from home easier. Companies today are more heavily relying on critical cloud infrastructures like Azure and Sharepoint to connect and collaborate with team members. We can help you connect these critical technologies to your copier or MFP devices.
Novatech helps your team share documents and work together in real-time, no matter where they are, by using cloud technology. This is how:
Share documents – With Scan-to-Cloud, a feature of most of the copier brands Novatech leases and sells, scanned documents are sent right away to the cloud service of your choice. You can easily share files with team members in different places using Google Drive, Dropbox, or OneDrive. This gets rid of the need to mail documents or send large email attachments, which saves time and reduces the chance of mistakes.
Work together in real-time – Think about working on a project with people who live in different cities or even different countries. The Scan-to-Cloud feature lets everyone access the same document at the same time and make changes in real time. This makes sure that everyone is on the same page and helps the team work better as a whole. It can also speed up the accounting reconciliation of expenses from the field or customer onboarding smoother.
Secure access – When dealing with sensitive information, security is one of the most important things to think about. The Scan-to-Cloud feature of our copiers makes sure that your documents are encrypted and stored safely in the cloud. You decide who can see the documents, whether it's just a few team members or a certain person. This gives your efforts to work together an extra layer of safety.
Remote work friendly – The COVID-19 pandemic has made it possible for many businesses to hire people to work from home. The Scan-to-Cloud feature of Novatech has proven to be an important tool for working together from far away. Documents that have been scanned can be accessed by team members from anywhere, using any device that can connect to the internet. This gives your employees more freedom and lets them work from home or any other place without problems.
Compatibility with well-known apps – The fact that the Scan-to-Cloud feature works with popular collaboration tools like Microsoft Teams, Google Drive, Evernote and Slack is one of its best features. This means that your team can keep working on the platforms they already know, making the switch to Scan-to-Cloud easy and smooth.
Reduce paper consumption – Novatech helps your office get rid of paper clutter by scanning documents straight to the cloud. This not only helps keep the workplace more organized, but it also helps protect the environment. Your office can save money on paper and other costs by making less use of physical copies.
Streamline workflow – The Scan-to-Cloud feature can be changed to meet the needs of your business. You can set up automated workflows that send scanned documents to specific folders or team members based on rules you set up ahead of time. This automation reduces the amount of manual work and speeds up the whole process of working together.
A Tool for the Future of Working Together
Scan-to-Cloud is more than just a feature. It is a tool made for the way we work today. It helps with the growing trend of working from home and solves many of the problems that come with modern collaboration. If your business routinely uses Cloud platforms like Azure or Sharepoint (among the many out there), we can help make your workplace more connected, efficient, and creative.
Contact Novatech to find out more about how Scan-to-Cloud can change the way your team works together and take it to new heights.