SMB IT Pain Points Are Imperative to Address. Konica Minolta and Novatech Help Alleviate that Pain
May 15, 2020
When Novatech looks for a business partner, it seeks one that upholds its own values, including the value of technology. That's one of the many reasons we chose to partner with Konica Minolta. With offices in 49 countries, the company has a broad footprint and an even broader technology line. Like Novatech, they also engage in helpful activities that support the community and their customer base.
One of these is staying abreast of the "state of operations" for small and medium-sized businesses (SMBs). While reviewing some of Konica Minolta's literature, we came across a compelling survey of SMB IT "pain points" that companies can share with their clients and prospects. Conducted in August 2018, it included input from 815 senior IT decision makers at SMBs (30-250 employees) in the U.S., the UK, France and Germany.
The results were illuminating, highlighting the fact that despite decades of IT innovation, many businesses are not leveraging it as they could. An excerpt follows, but you can download an infographic of the results at the end of this article.
Cybersecurity was the biggest business challenge, with 31% rating it as #1.
Among the six top IT problems, hardware issues were #1 at 27%, although outdated hardware, security concerns, server crashes, and other issues followed closely behind.
Business impacts were significant, with firms spending an average of $227,000 on IT problems, and 41% of respondents wasting precious time trying to fix problems.
SMBs are spending more than half their IT budgets (56%) on IT problems.
Despite these challenges, 84% of respondents are hopeful and feel positively about the impact of technology on their business' future productivity. These stats only scratch the surface of this trove of information, so we encourage you to download it.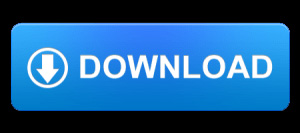 Also, remember that Novatech offers complimentary IT assessments that can help you pinpoint your IT challenges and opportunities. You can request one, here: Get IT Assessment