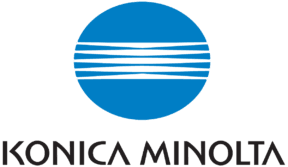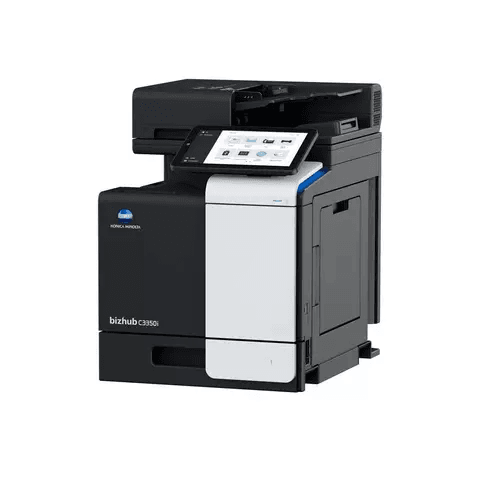 Konica Minolta bizhub C3350i
When running a busy office, a large copier is not always needed. However, no matter what the footprint of the copier you choose to get, productivity is always a critical deciding factor. The Konica Minolta bizhub C3350i is a compact color desktop copier that prints up to 35 pages per minute and can keep the busiest professional offices doing the printing and copying they need to do to keep themselves moving forward.
Lease or Purchase the Konica C3350i?
Choosing to lease or purchase a copier is a very different decision for different businesses. There are a myriad of factors to consider, including cash flow and tax implications. The benefit of the Konica Minolta bizhub C3350i is the cost of the device (which varies based on accessories needed for your specific business) is generally below the threshold to require it to be financed for most companies. This unit will truly offer you the choice of preference based on tax implications and cash flow requirements.
Novatech offers the best in class options for leasing, so if you choose the Konica Minolta bizhub C3350i, rest assured you will get some of the most competitive and best terms available in the industry. We offer both $1 Out leases and FMV leases, feel free to reach out to our team to learn more about what these mean to your company.
Partner with Novatech
Our team is ready to help you get a Konica Minolta bizhub C3350i. We will go over your scenario, and ensure the product match is appropriate for your business. We understand each business is unique, so our offerings must make your business more productive at a cost that is competitive and helps you reach your budget goals. When we sell or lease a Konica Minolta bizhub C3350i to a client, we understand our service team will help you keep the copier running for years to come, so we have a shared mutual interest in getting a copier that functions, without consistent issues, into your office.
If you have any questions about the Konica Minolta bizhub C3350i or would like to discuss purchasing or leasing the product, please reach out to Novatech today!