Equipping You To Win The Race In A Competitive Business Environment
As a firm with nearly three decades of experience perfecting business solutions that increase productivity, lower costs, minimize risks and drive growth, Novatech has learned a thing or two about enhancing the competitive edge, for our clients and us. To do that, we've studied nearly every business playbook, continually test, evaluate and benchmark technology and optimize our services to ensure we're relevant to the needs of each client. Helping them level-up and stay a step ahead of their competition.
Through our explorations, we learned that speed, proficiency and continuity are three weapons every business owner must have to succeed.
We apply that insight and experience daily, developing integrated technology solutions for business owners to maximize their teams' overall output. Combining customized solutions for print, IT and network support, we supply our clients a single source solutions provider.
In addition to our proven execution strategy, we layer expert consultation and guidance for technology road mapping, network design, workflow optimization, deployment management and support services. We tailor each offering to each customers unique needs and business objectives. In doing so, we empower our clients to focus on driving their business while we manage and optimize the technology foundation that supports it.
In short, we help our clients bring everything up to speed… and keep it running at full throttle.
Our mission
In pursuit of our vision, we've dedicated our company and its resources to one core principle: Providing our clients and our employees with incredible experiences in the business technology marketplace. That is our mission and our overarching pursuit. It is how we bring honesty and trust to everything we do.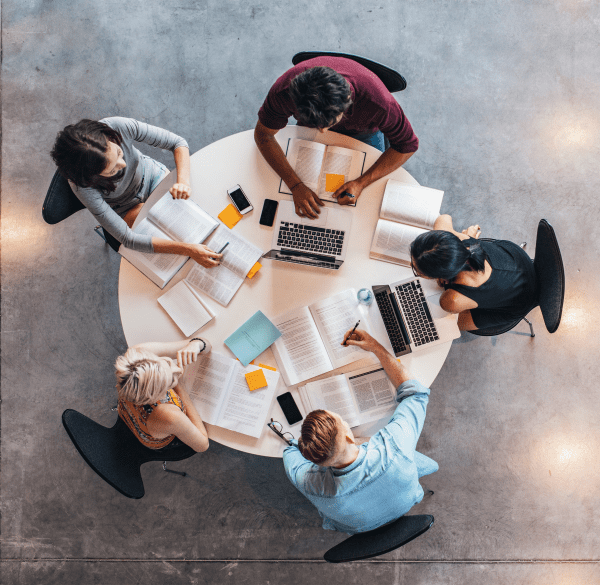 Backed by Passion and Experience
Many factors contribute to success in business, from having a sound long-term strategy to providing clients with great products and services. It also requires a confident, enthusiastic and engaged team managed by leaders with passion, integrity, and vision that is tempered with humility. At Novatech, we respectfully submit that we have achieved those goals.
Our senior executive team represent some of the best and brightest minds in the office technology industry. Each of our execs put the needs of the company, our clients and employees ahead of their own. We invite you to meet them, here, or in person.
Trusted Partner

with 25+ Years Serving Customers

Let's evaluate your current technology with a professional assessment.
Let's
Talk
Author
Harold Earls, COO, Zac Brown Collective
"Zac Brown Collective has a very complex IT infrastructure. Novatech has been an outstanding partner, providing quality and reliable IT support for our team."
Author
Dr. Anthony Mari. CEO, TactusMD
"They provide as close to perfect uptime as anyone possibly can, and they are responsive. We are [also] confident that when you log-in, there is security that will protect your ID and information."
Author
Aaron Sibley, Site Design and IT Project Manager. Habitat for Humanity
"Our ongoing service with Novatech is great. My team enjoys working with both the onsite technicians as well as the voices on the phone. Implementation of services has always gone smoothly, because when problems arise the team is already in place to quickly fix them."