7 Benefits of Managed IT Services
September 14, 2021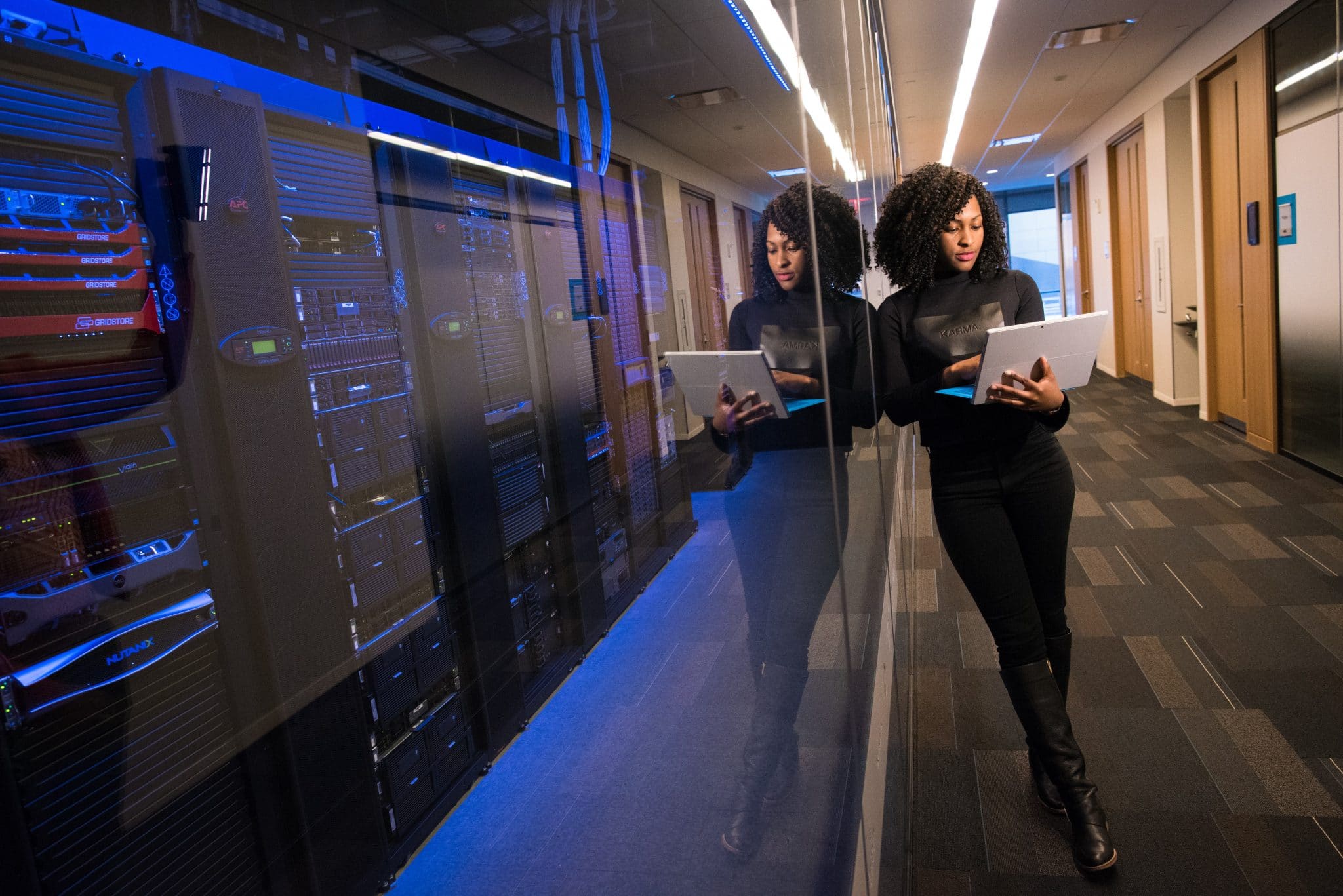 7 Benefits of Managed IT Services
Growing a successful business requires the best technical support. Yet, technology failures can be an expensive inconvenience that hinders your business from scaling. If you're tired of your provider's approach or looking to scale your network, now may be the time to consider managed IT services.
If you're wondering, "what is managed IT services," understand that as a business owner or manager, when you delegate tech needs like managed IT services to a third-party organization, it means reduced costs, improved efficiency, expert support, major competitive advantage, and much more. 
Keep reading to find out how it can positively impact your company's day-to-day duties. 
First, What Are Managed IT Services?
Managed IT Services are when an expert firm, or managed services provider, handles all of your IT needs and offers support to help your business. Managed service providers (MSPs) offer a variety of services including network upkeep, application and server maintenance, cybersecurity, and other ongoing technology administration duties.
With such a varied range of services, it's no surprise the benefits are numerous. To that end, here are the top 7 benefits of managed IT services.
#1 Proactive Solutions
Managed IT services are built to offer a more proactive approach to your IT problems. Instead of waiting for technology to break to fix it, a managed service provider will offer:
Proactive monitoring  to ensure the system is functioning as it should

Routine, scheduled maintenance to identify and solve any potential problems 

Backup and data recovery solutions in case of accidents

The latest technology upgrades so the system is always up-to-date
These solutions help your business to be one step ahead of any IT setback or problem. This way you can prevent problems before they happen and reduce the costs of downtime. 
#2 Reduced Costs
The duration of time that your technology is unavailable costs your business exorbitant amounts by the minute. According to a MarketsandMarkets research report: 
Businesses may lose an average of $58,000 per 100 users due to downtime

In terms of productive hours, businesses could lose 6.2 and 12.4 hours per year per employee
Downtime expenses can be unavoidable with in-house IT teams. However, with managed IT services, a provider could reduce overall downtime by 85%. Monitoring your system, identifying issues before they cause problems, and upgrading your network are all the cost-effective solutions that providers offer.
#3 Dependable Support
Providers are there to offer you support in any way your business may need. 
With fast response times to any request, managed IT services offer around the clock support and attention. The best providers offer both remote and on-site support allowing your business to rely on them for any IT troubleshooting. 
A good MSP acts as a trustworthy partner instead of a simple service that you only interact with when your IT breaks. MSPs are there to help grow your business and reinforce your vision.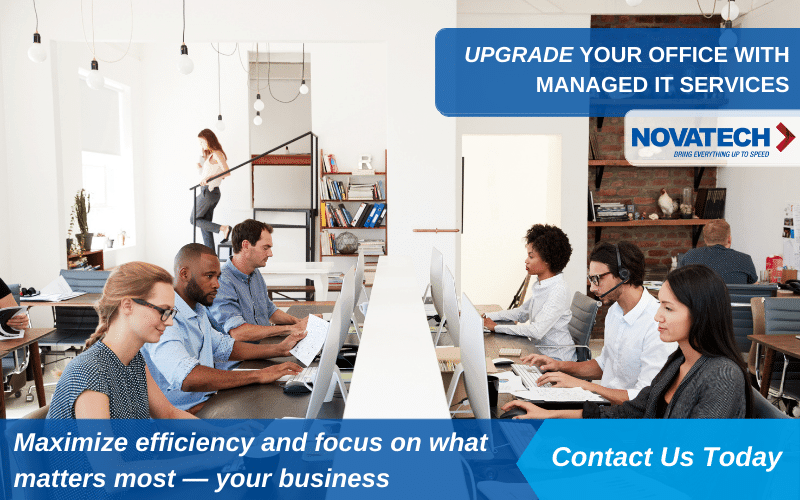 #4 Expert Knowledge
Training an unskilled IT professional can be expensive, but finding experts in the field can be even more difficult due to a skills shortage. While over a million jobs will be available within the computer science industry, only 400,000 graduates with a computer science degree will have the necessary skills and expertise to fill them.
With a shortage of skilled IT professionals, having access to an organization of knowledgeable professionals is a game changer. 
Technology is constantly changing. Staying up-to-date on the latest advances requires a level of expertise that managed service providers can offer. With a vast, experienced internal team of experts at their side, they can offer specialized services and access to any resources your network needs.
#5 Increased Productivity
With an in-house team, when IT breaks, businesses have to wait for the problem to be fixed. Since employees are unable to do their tasks and all operations are slowed down, this waiting period can not only be expensive but highly unproductive. 
According to a Stripe and Harris study, they found that:
52% of businesses believed that technical debt and maintaining legacy systems hindered their productivity levels

In the next five years, 43% of surveyed businesses intend to increase investment into network infrastructure and technology
Outsourcing your IT needs means no more constantly worrying about the condition of your network. Without downtime or recovery periods, employees and all other operations can continue doing the work without any interruptions. 
Better, quality tech support means higher levels of productivity and operational efficiency.
#6 New Technology
Technology can be one of the biggest expenses for your business, but it's also the most necessary to maintain a competitive position. With an in-house IT team, you may not have access to cutting edge technology or have professionals knowledgeable enough to work it. 
However, MSPs provide direct access to the latest IT innovations that can modernize your existing network. Providers are experts who know how to operate the new technology as well as determine which tech products your business should invest in. 
#7 Scale Accordingly
Because managed IT services offer 24/7 monitoring along with proactive maintenance that saves you money, your business can focus on other aspects of the operation.
Scaling your network requires certain services that your in-house IT team may not be able to provide. However, a quality MSP can provide: 
Support

– Scaling a network takes a team of people and a lot of manpower.

Security

– Networks need protection from cyberthreats and proactive solutions as they grow.

Coordination

– Having a team you work well with can make the process a lot smoother.
When you're thinking of scaling your network and business operations, you'll need a provider that can offer flexibility and access to different resources. Managed IT services allow your business the space and opportunity to grow with their proactive approach. 
Upgrade Your IT Network with Novatech
Now is the time to modernize your network and make the switch to managed IT services. With so much to gain, you can have your business running faster, smarter, and more efficiently with the right provider. With over 25 years of experience, Novatech offers a customer-based, expert solution to your IT problems because we value quality service. 
Put simply, we help businesses succeed in the digital era. We want to help yours, too. 
Sources:
Gartner. Managed Service Provider (MSP). https://www.gartner.com/en/information-technology/glossary/msp-management-service-provider
MarketsandMarkets. Managed Services Market worth $354.8 billion by 2026. https://www.marketsandmarkets.com/PressReleases/managed-services.asp
Techopedia. The IT Talent Shortage: Separating Myths from Facts. https://www.techopedia.com/the-it-talent-shortage-separating-myths-from-facts/2/33855
Stripe. The Developer Coefficient: a $300B opportunity for businesses. https://stripe.com/files/reports/the-developer-coefficient.pdf