Achieving More with Outsourced IT
October 20, 2023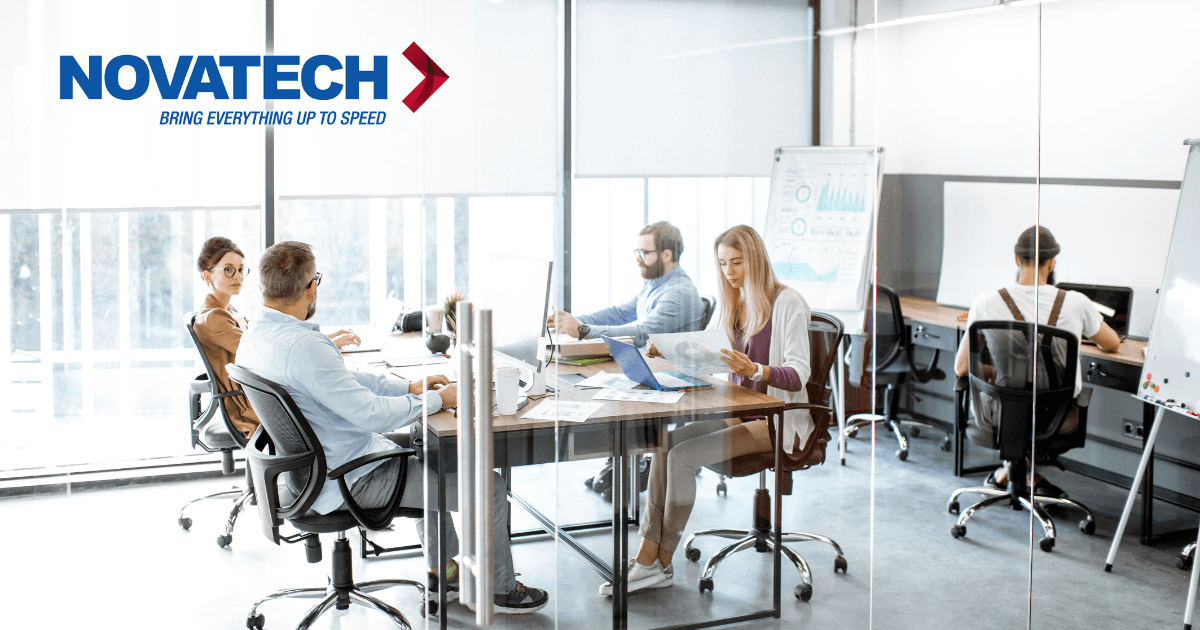 Is the in-house IT team approach more efficient than outsourcing? This question often surfaces in businesses, and the pros and cons can seem balanced at first glance. However, when discussing IT requirements, the scale tips in favor of outsourcing. Our team is here to help your company through fully managed or co-managed IT services. We focus on companies who need to ensure their operations are running smoothly and their data is protected and available during all times of the day from any location.
Why Outsourcing Eases Your IT Challenges
Retaining skilled IT talent has been a hurdle for countless companies. The IT sector, in particular, faces a unique predicament: the demand for IT professionals outpaces the supply. A few revealing figures:
3.5 million cybersecurity positions will remain vacant globally in 2023.
The unemployment rate for senior cybersecurity roles stands at 0%.
13% of cybersecurity executives feel they lack qualified staff for pivotal roles.
The outcome is as expected: undermanned departments result in heightened workloads, leading to increased stress and eventual employee attrition. This subsequently causes a rise in recruitment and training expenses. Do you have the time to search for the essential IT staff that will be necessary or the expertise to choose the right individual or team who will help protect your company from cybercriminals?
Services Offered by a Managed Services Provider Like Novatech
Even if you value your in-house team, there are essential duties that might be neglected. Maybe you're postponing a vital IT project like a cloud migration, or your IT team is lagging in rolling out essential updates.
Delegating certain IT responsibilities can alleviate the pressure on your internal team. This can lead to improved job satisfaction and can address some primary reasons for IT personnel attrition. Here is a selection of IT services that Novatech offers:
Helpdesk Support
Disaster Preparedness & Recovery
Automation Implementation
Detailed Reporting
Software Licensing & Management
Desktop Management for Diverse Work Environments
Specialized IT Projects
Asset Management
Top 5 Benefits of Collaborating with Novatech in 2023
Addressing Skill Shortfalls: Novatech ensures that there are no skill gaps in managing your IT requirements, especially in areas like cybersecurity. We have a full team of experts on staff ensuring your company will always have the support you need.
Flexibility in Scaling: In uncertain economic times, outsourcing with Novatech allows businesses to adapt efficiently, ensuring cost-effective IT services.
Harnessing Expert Insights: Novatech, with its vast experience, provides proven solutions for businesses, saving you the time of exploring and researching. We can use the knowledge we gain from one client to help another, and that experience grows the options available to everyone.
Minimizing Disruptions: Novatech's proactive approach ensures fewer disruptions, translating to reduced downtime costs.
Accessing Exclusive Pricing & Support: Partnering with Novatech can lead to considerable savings, as we leverage our volume-based discounts and provide top-tier support, eliminating the need for clients to interact directly with software developers.
Maximizing ROI with Novatech's Holistic Offerings
Novatech's comprehensive services – from Managed IT to Print – provide unparalleled value. While considering any service, remember that integration is key. With Novatech's unified technology umbrella, your office's interconnected devices function seamlessly, ensuring consistent productivity. We comprehend today's interconnected technology environment and maintain its harmonious operation.
By focusing on Novatech's core offerings and their benefit to businesses, this revised content highlights the company's expertise and the importance of outsourcing IT services. The language remains professional and direct, adhering to the desired brand identity.