Direct Mail Reinvented: Powering Engagement with Novatech
June 21, 2023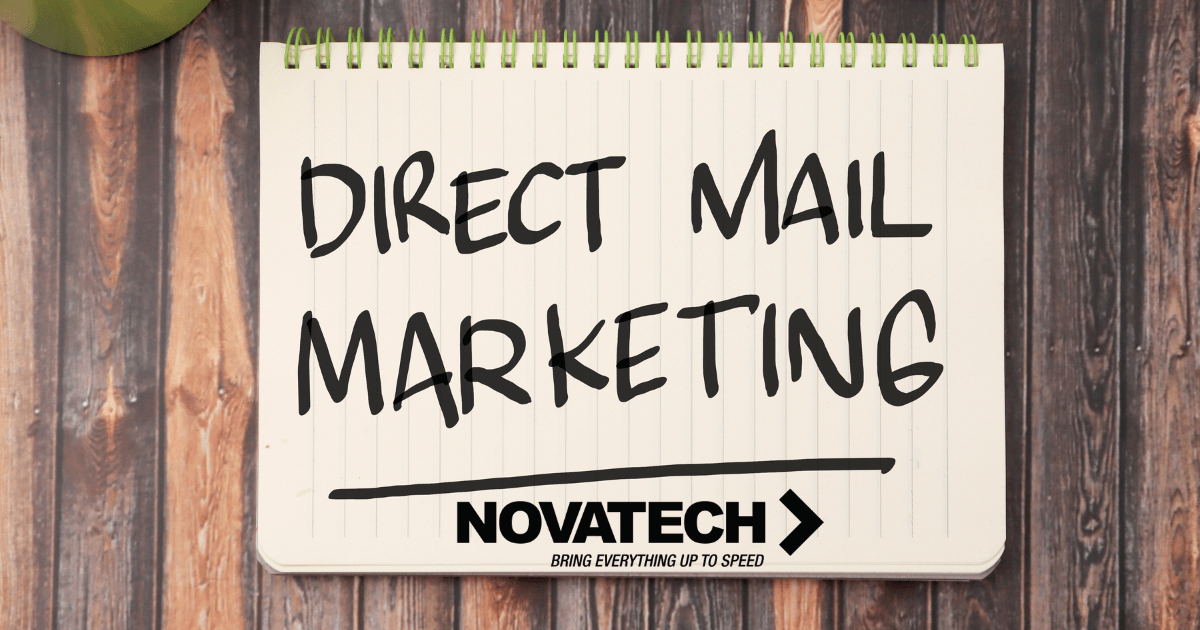 In the era of digital communication, it may come as a surprise that direct mail has re-emerged as an effective marketing tool. Amid screen fatigue and overflowing inboxes, a well-crafted direct mail piece offers a breath of fresh air, helping brands stand out and connect more personally with their audience. At Novatech, we're ready to help businesses leverage this old-new opportunity through our hardware solutions and strategic partnerships with leading print technology manufacturers.
Direct mail creates a tangible and engaging experience that digital mediums can't match. Statistics indicate higher open rates for direct mail compared to email, revealing the potential of this physical interaction to foster stronger engagement and meaningful connections.
Yet, direct mail's power lies in its quality and personalization. Novatech, partnered with leading manufacturers like Canon, Konica Minolta, Sharp, Xerox, HP, Brother, and more, offers hardware solutions that deliver high-quality, captivating mail pieces, effectively bringing your brand to life.
Our document software solutions automate and streamline mail production, maintaining consistency and facilitating personalization at scale. The result? More relevant and engaging mail pieces that foster a deep connection with your audience.
However, the true value of a direct mail strategy is realized when it coexists harmoniously with your digital strategies. This is where Novatech's Managed IT Services prove invaluable. We can integrate your direct mail campaign data with your IT infrastructure, allowing for strategic, multi-channel marketing approaches that bridge the physical and digital worlds.
Moreover, as copiers and printers are endpoints on a network, Novatech's Managed IT Services ensure optimal uptime, seamless synergy, and robust security. We monitor your network, identify and address potential issues proactively, ensuring your technology infrastructure runs smoothly 24/7.
Data security, especially, is crucial. A breach can compromise your campaign data, negatively impacting your direct mail strategy. At Novatech, we offer advanced cybersecurity solutions to safeguard your data and protect your business from potential threats.
At Novatech, we don't just offer technology solutions – we offer strategic partnerships. We take the time to understand your unique business needs, providing customized solutions that align with your goals. Whether you're crafting compelling direct mail campaigns or managing a digital marketing strategy, Novatech handles the technology, so you can focus on your core business. Direct mail's resurgence underscores its enduring appeal and unique ability to foster deeper customer connections. With the right approach, it can be an integral part of your broader marketing strategy.
Are you ready to seize the opportunities direct mail offers? Let Novatech be your guide. With our advanced hardware, software, and Managed IT Services, we're committed to empowering your business and driving results.
Contact us today to discover how our innovative technology solutions can enhance your direct mail strategy. With Novatech, you're not just investing in technology; you're investing in a partnership that fosters growth and success.
Novatech – your trusted partner in empowering businesses nationwide for over 25 years.