Five Pillars of Effective Virtualization
November 8, 2023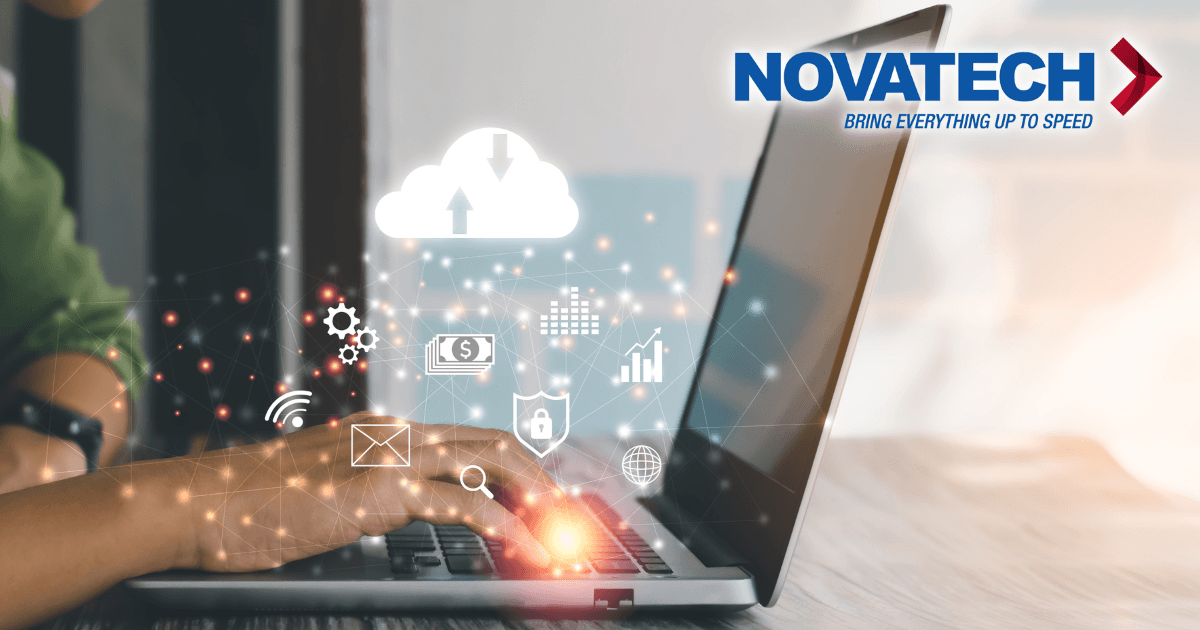 As a provider of Virtualization and Managed IT Services for clients across the United States, Novatech realizes there are standards required for effective deployment of technology. In this article, we will cover the pillars of effective virtualization for our clients to have success. We work with VMWare, a valued partner for the virtualization services we help our clients with, in order to reduce their costs and increase their reliability.
Drawing insights from our VMware partnership, virtualization rests on five key pillars:
1. Proven Technology
Businesses thrive on reliability and trust. Choosing a virtualization solution like VMware's vSphere, trusted by over half a million organizations, including the Fortune 100, ensures you're investing in a tried-and-tested technology. With over 5,000 tested and certified software applications compatible with the vSphere platform, and a vast ecosystem of over 2,000 independent software vendors, Novatech ensures you have access to tools and expertise tailored to your business requirements.
2. Integrated Management
Choosing the right tools can streamline IT operations and reduce overheads. VMware offers tools designed explicitly for managing dynamic virtual and cloud environments, resulting in increased hardware savings, optimized capacity utilization, and better consolidation ratios. This purpose-built approach, rooted in an intimate understanding of vSphere, translates into tangible business benefits.
3. Reliability
In the realm of virtualization, reliability is paramount. The architectural design of vSphere is purpose-built for virtualization. It directly interacts with underlying hardware without relying on a general-purpose operating system. This design not only increases efficiency but significantly reduces the vulnerabilities associated with general-purpose operating systems.
Further enhancing its reliability is vSphere's small footprint. The software requires less than 200MB of space, minimizing the attack surface for potential threats. With vSphere, businesses can sidestep the frequent disruptions associated with other systems that require constant updates and patches.
4. High Availability
Ensuring uninterrupted business operations is at the heart of the vSphere suite. Key features such as VMware vSphere High Availability ensure automated restarts of virtual machines in case of physical server or operating system failures. Additionally, tools like VMware vSphere App HA and vSphere Distributed Resource Scheduler ensure dynamic load balancing, optimal resource allocation, and robust application support.
5. Disaster Recovery
No business is immune to disruptions. However, having robust disaster recovery solutions in place can significantly reduce downtime and associated costs. VMware vSphere Replication offers a reliable solution, ensuring quick restoration of virtual machines when required. Additionally, services like VMware vCloud Air provide an offsite disaster recovery solution, eliminating the need for businesses to invest in secondary recovery sites.
Novatech's Expertise in Virtualization
Novatech leverages the power of virtualization to offer holistic IT solutions. We understand that for most business leaders, diving deep into technical terminologies can be daunting. But at its core, virtualization is about enhancing operational efficiency, reducing costs, and ensuring business continuity.
Partnering with industry leaders like VMware, we integrate the best virtualization technology into our offerings. By doing so, we help businesses tap into the latent potential of their IT resources.
From understanding the intricate needs of your business to implementing a customized virtualization strategy, Novatech is your ally, committed to ensuring you realize maximum value from your IT investments. Dive into the world of virtualization with Novatech, and let us help you navigate the future of efficient and resilient business operations.