Harnessing the Power of Scan-to-Folder and OCR with Modern MFDs: Enhancing the Value of Handwritten Notes
June 30, 2023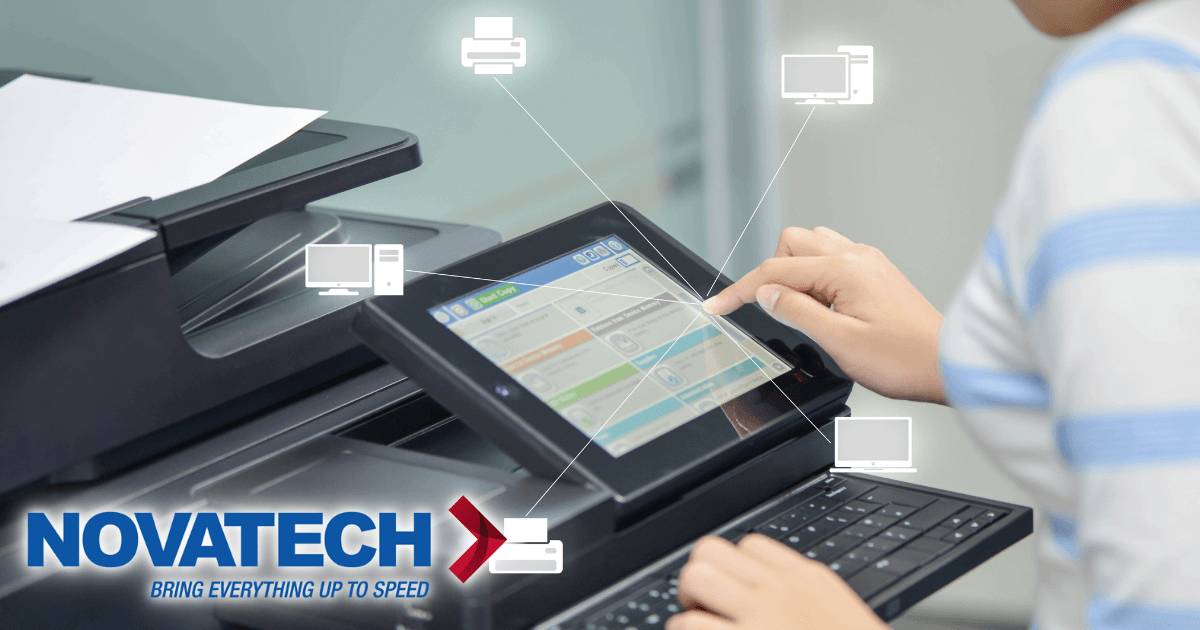 In an age dominated by digital technology, handwritten notes are often regarded with a sense of nostalgia. But beyond their sentimental value, they are a powerful tool for ideation, collaboration, and personal communication, offering a level of directness and human touch that digital text often lacks. However, these notes, if not properly managed, can quickly transform from a source of valuable insights into clutter, posing organizational challenges. Novatech, a leading nationwide provider of Managed Office solutions, brings an elegant solution to this conundrum with modern Multi-Functional Devices (MFDs) and the Scan-to-Folder feature using Optical Character Recognition (OCR).
The Scan-to-Folder feature is a functionality offered by today's advanced MFDs, allowing users to scan documents and directly save them in a specific folder on their network or computer. This feature, when combined with OCR technology, can transform the way businesses handle handwritten notes.
OCR technology is a game-changer. It's capable of converting different types of documents, including scanned paper documents and PDF files, into editable and searchable data. When used to scan handwritten notes, OCR allows you to convert your physical documents into digital format, making it easier to store, share, and search these documents.
With OCR's Scan-to-Folder feature, you can efficiently digitize your handwritten notes, creating a bridge between your analog ideas and digital workflows. This enables businesses to leverage the advantages of handwritten notes while enjoying the convenience of digital storage and organization.
Let's delve into some benefits of this transformative feature:
Streamlined Document Management: It helps to declutter your workspace, eliminating piles of papers and enabling easier retrieval of your notes.
Enhanced Collaboration: Digitized notes can be easily shared with colleagues, fostering better collaboration, and productivity.
Improved Data Security: Digital files are less vulnerable to physical damage or loss, and with proper cybersecurity measures in place, they can be better protected against unauthorized access.
Easy Accessibility and Searchability: Once digitized, these notes can be indexed and searched, allowing you to find information quickly and effortlessly.
At Novatech, we offer MFDs that incorporate these innovative features from leading manufacturers like Canon, Konica Minolta, Sharp, Xerox, HP, and Brother. But our commitment to helping businesses enhance their productivity goes beyond providing top-tier hardware. We're here to ensure that all aspects of your IT, print, and document management are optimized for your specific needs.
We know that your MFDs are not just standalone devices but critical endpoints in your network. Our Managed IT Services ensures that these devices are seamlessly integrated into your IT infrastructure, offering you enhanced security, optimal performance, and the ability to unlock the full potential of features like Scan-to-Folder with OCR.
Furthermore, as part of our mission to provide a comprehensive customer experience, we offer 24/7 support and proactive management of your systems. Our solutions are designed to empower your growth, enhance employee morale and productivity, and reduce corporate risk.
Join the successful businesses who trust Novatech with their IT, print, cloud, and security solutions. Contact us today to learn how you can harness technology to drive your business forward.
With Novatech, you can rest assured that technology will always work for you, not against you. Together, let's make your handwritten notes more powerful than ever.