Managed IT Assessments
July 11, 2022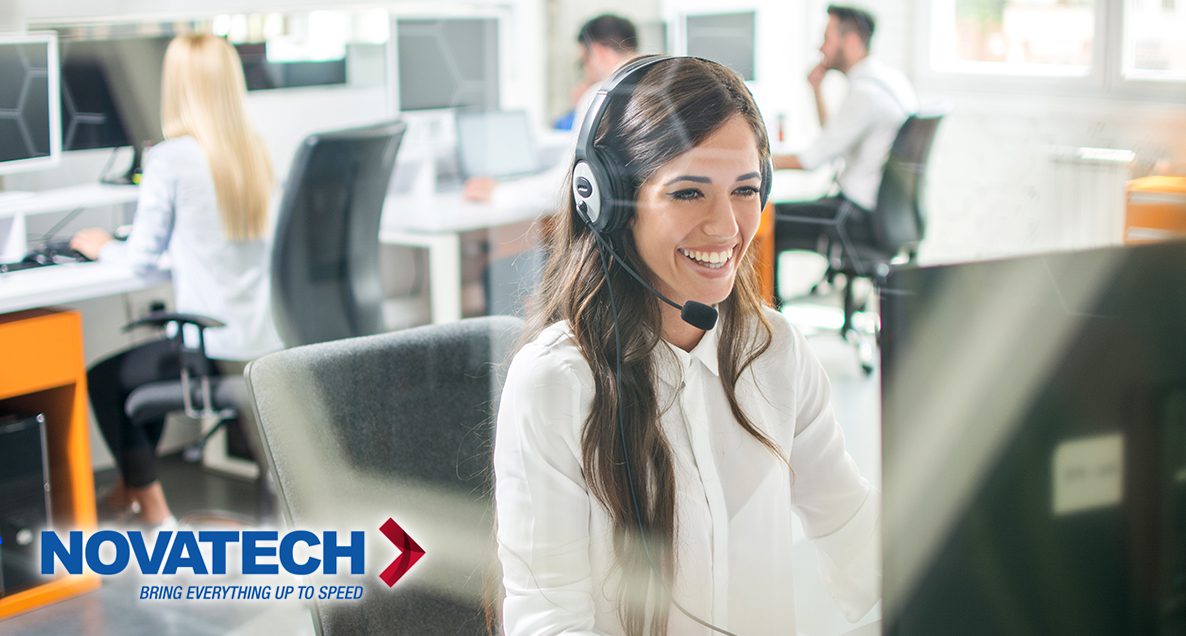 You may be wondering if a managed IT assessment is right for you. You have your own business goals and support methods today, so why get a managed IT assessment? If you are under a managed services agreement, you should already have had an assessment. If this is the first time you are hearing about managed IT assessments, that is probably a bad thing.
At Novatech, we understand the issues with starting to use managed IT or switching providers. We have helped companies with managed IT, getting a security assessment, and applying state of the art risk management policies to protect your business data from intruders and keep your technology as up to date as it needs to be in order to get maximum employee efficiency.
In this article we will go over the way Novatech conducts an assessment, the risks in an assessment (or not doing one), and what we believe makes us stand out. 
What Is a Managed IT Services Assessment?
What we are doing is a network and security assessment. The assessment is to help us understand exactly what is needed, which informs what the proposal will look like. Every client has their own needs, requirements, issues and concerns. 
As part of the process, we also need to understand  what equipment you have, how old it is, the shape it is in, how many units there are, firmware levels, OS levels, etc.  As the list of items we need grows larger, the more complicated a network becomes. This is where vendor management becomes critically important. If something is not at the level it needs to be, how hard is it to get the vendor to provide the necessary information to help make the network more secure?
Because of this, we conduct a very processed , detailed visit in order to have every element needed for your assessment. The more thorough we are, the more we can understand. Ultimately, this assessment will serve as a roadmap to ensure your company runs smoothly, and no one gets caught off guard with IT issues.
How Do You Do An Assessment?
We use a tool called Rapid Fire Tools that runs on a flash drive. We can also run it remotely if we can't get into a building or server room, or if it is in another state. A Solutions Architect will go into the server room and use the flash drive. 
It is important to understand that we do not install anything onto your devices during this process. We value the integrity of your network, so we do not install any software on your network until we are in an active managed IT services agreement with your company.
The tool itself only takes about 30 minutes to run, generating thorough reports that are network- and security-focused. This includes everything that is on your network and every device that is logged in. Because it runs from the primary domain controller and works with Active Directory, we see all devices, users and endpoints. 
The assessment allows us to see if things are end of sale, end of support or, regarding equipment, if it is near the end of life. It also tells how many devices there are, how many users  and devices have logged in during the last 30 days, how many domain admins you have,  and who they are. It's a really good deep dive into all of the things that the client would not know how to answer, or even where to look. This is all part of asset management and risk management which we take very seriously.
We also use a series of questions that help us find the answers that we will need to develop the best system for you. Once those are done,  we take pictures of the serial number, tag and model numbers of your devices. 
The ultimate goal is for us to learn everything about you and your system in less than an hour. Afterward, we come back to the office and then produce what we call an Executive Summary, which is a document written for you in layman's terms. That document is focused on the findings and recommendations in a way a CFO, CEO or office manager can understand.
The tool runs; we ask questions, and onsite photographs give us the basis of everything we need to make an educated assessment. A technology assessment is all about giving you solid and reliable information on the current strengths and weak points of your IT network.
What Information am I Receiving and How do I know What I Need?
We get this question often, and that is why we send in the Solutions Architect and not a salesperson. The tool just searches for facts. In our summary, we also list the things that are good. There will be things that we find where your current provider is doing best practices, so we are going to detail everything, the good and the bad. 
Because our quotes are based on managed service plans, we will not be bringing you a large list of things that you have to buy or do in order to come on board with us. We share the same goals of keeping the costs as low as possible, while having the level of technology and protection you need to run your business smoothly.
Our proposal will be based on a plan that fits your needs and requirements, and on facts that will be laid out and easily understood. Basically, you could fact-check us. As a professional services company, we have to think about your network infrastructure, cyber security, compliance, networking equipment and business goals, and then make the best plan to protect the critical infrastructure and ensure your business runs awesomely with the technology you have in place. 
The reason you won't find us making up products to buy is because we buy these items, and if we have a list too long, then our monthly costs get too high, which makes it harder to sell. At the same time, we have to look at weaknesses in the network, because if your company has a ransomware breach or a cyber security issue, that work also falls on us.
What you get when you work with us is a true partner who, like you, wants the best protection for the lowest price possible to give the support you need. With that being said, it is unlikely we will be the cheapest managed IT company out there. We also will probably not be the most expensive. Our best pitch is we know what we are doing and how to help your company run technology without a mess of issues and problems.
What Risks Would I Be Taking By Hiring a Company Like Novatech?
We eliminate the risks. The biggest risk clients have with IT companies is giving them control over passwords and usernames. The reason an IT company will change the username and password is that previous companies that have serviced you cannot access your system.
Novatech does the same thing, but the difference is that most companies won't give that information to you afterward. They basically hold you hostage to their services. Novatech will put together a log and give you that information, so if you ever decide you do not want to do business with us, you can change that without us ever intervening. You have complete control. 
If you have ever been stuck with a vendor you don't want, you will appreciate this level of transparency. The reason why we do this is because we rarely lose clients, and we believe the data is your data.  You always have the freedom to choose what IT services company you want to work with.
What About Reputation?
Novatech celebrated our 29th year anniversary in December, so we have been providing solutions and services for almost three decades. We have many referenceable customers who have been with us for over 20 years. Because of our size and resources, we can handle multiple customers at one time. 
There is a big difference in level of service and response time with us because of the way we integrate things. Our track record and growth bear this out.