Managed IT for Churches, Nonprofits Simplifies Tech Support
April 28, 2022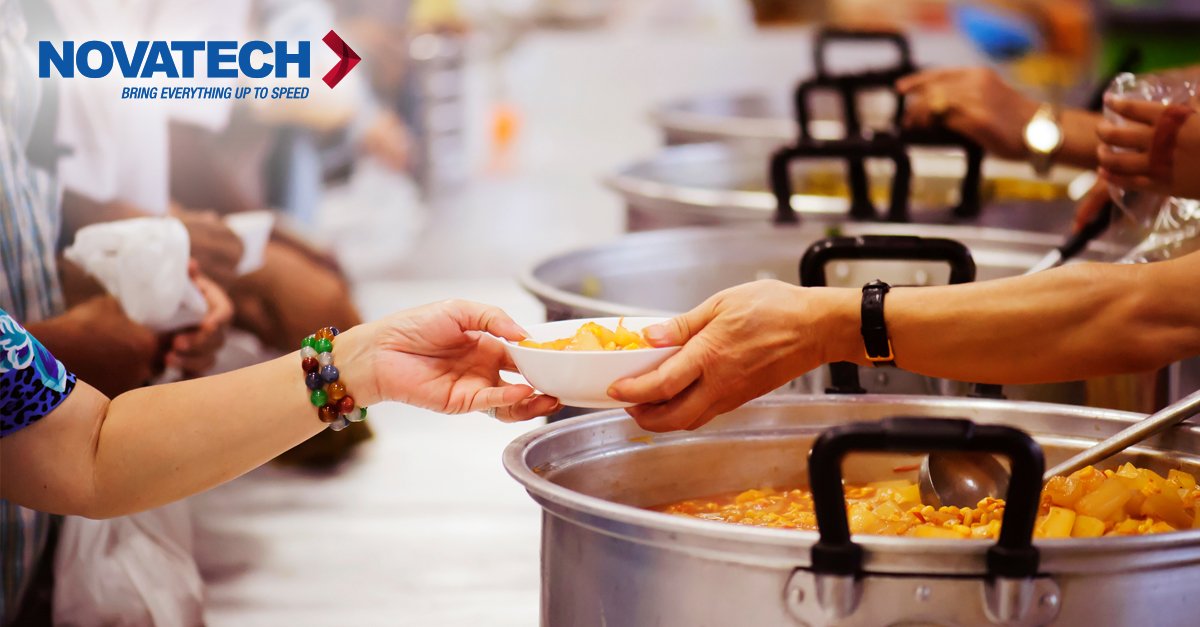 We've seen many successes in transitioning organizations like churches to Managed IT services. These short overviews introduce you to three of those stories from the religious and nonprofit sectors.
1 – Managed IT Helps Church Enter New Era of Technology Excellence
With a congregation numbering in the thousands, this church is more than a house of worship. It's a pillar of the community, with a variety of worship services; children, youth and adult ministries, as well as a recreation ministry and music ministry. The church also frequently hosts community meetings and events. 
A Broader Vision for Essential Church Technology
Running the day-to-day operations of such a large organization requires dependable, capable technology. Church leadership also had a broader vision of using technology tools as a part of the ministry and wanted to ensure they had the IT infrastructure to support those efforts. To appeal to a broader audience, the church would need to implement technical capabilities such as streaming live broadcasts of sermons.
Religious Organizations Adopt Technology to Engage Church Members
Novatech helped the church modernize outdated infrastructure and IT operating models, and transition to an "all-you-can-eat" model. Novatech owns all the installed hardware, and the customer pays a monthly fee to lease it back from Novatech.
The solution included new back-office server hardware along with repair, upgrades and replacement, plus security and network devices. The Novatech team configured the systems for optimal benefit, and provides 24/7/365 managed IT services and support. 
Novatech provides both remote and on-site troubleshooting and problem resolution, as well as proactive monitoring and problem avoidance through its network operations center. The church pays a flat monthly fee for both the services and use of its new hardware. The modern technology and tools deployed make it easier for a church leader to connect with church members.
From Reactive IT to Proactive IT Support
"Our model in the past was reactive. Every time we made a call for support to our former IT provider, we got a bill," said the church communications director. "With Novatech, our efforts became more proactive. They are constantly looking at our systems―checking things to be proactive about possible issues. They're looking out for us, even when we don't know it."
This is what you can expect when you partner with a company that specializes in IT Support for churches.
Read the full story about how this progressive church uses technology to serve the ministry and community. 
2 –  Large Nonprofit Needed Robust Managed IT Support
This global nonprofit housing organization works in local communities across the US and in some 70 different countries. The nonprofit brings families, volunteers and resources together to build affordable housing and eliminate substandard housing in low-income areas.
Lack of Response and Poor Communication Caused Problems
Based in Atlanta, the nonprofit had experienced problems with their previous managed services provider. They didn't get the attentive response that was needed to fully resolve IT issues. Communication and reporting were also disappointments. As a global organization with a lot of responsibility, this was extremely concerning. 
A Step Forward with Managed IT
Novatech went on site in Atlanta and ran network and security assessments. Once this information was reviewed and analyzed, the team was ready to move forward with Managed IT and to proactively raise issues before they become problems. 
Running Smoothly and On Time
"Because of this, we almost always have a solution in place long before it's needed. Everything that I have ever used Novatech for, both collaborations and big projects, has run very smoothly and on time," said the Site Design and IT Project Manager. 
Read the extended version of this Managed IT success story.
3 – Nonprofit Finds Managed IT Partner to Scale with Growth
Nine private providers actively network across in this state-wide, Atlanta-based collaboration to provide placement and support for at-risk youth. The nationally recognized network uses a unique approach of listening and gathering input from youth and adults. 
Too Much CFO Time Spent on Tech Issues
"I was spending too much of my time dealing with IT issues, so we brought in a third-party IT service to handle these things for us," said the CFO. That didn't solve the problem long term. 
"Over time, we simply outgrew them and needed to look for a larger, more diverse IT company that could handle our growing needs."
Transition to Cloud Was Possible
Novatech recommended starting with a complimentary IT assessment. The results revealed that the nonprofit's desire to move to the cloud, while staying within a tight nonprofit organization budget, was attainable. Stewardship is a key driver for technology decisions for most churches.
The Managed IT Services started with a full support roadmap. The nonprofit and their technology partner laid out a plan to upgrade the IT network over a 15-month period. The first upgrade came when email was migrated to Office 365. Along the way, file data was moved to a Novatech cloud file-share platform, and the overall server footprint was reduced. 
Novatech also coordinated with Internet and cabling providers to execute a smooth transition when the organization relocated to a larger suite of offices. Upgrades came out of the move in the form of additional Wi-Fi access points, new firewall, switches, and printers. Novatech also assigned a personal Technical Account Manager to work with the nonprofit team. 
On Budget with Stable Technology
The business technology experts now meet quarterly with the CFO and her team to discuss any issues that arise and plan for the organization's future. The CFO is happy to be on budget with a much more stable system.
Learn more about Managed IT in the nonprofit sector in the full version of this story.