Novatech Merges with Managed IT Service Provider DynaSis
March 26, 2019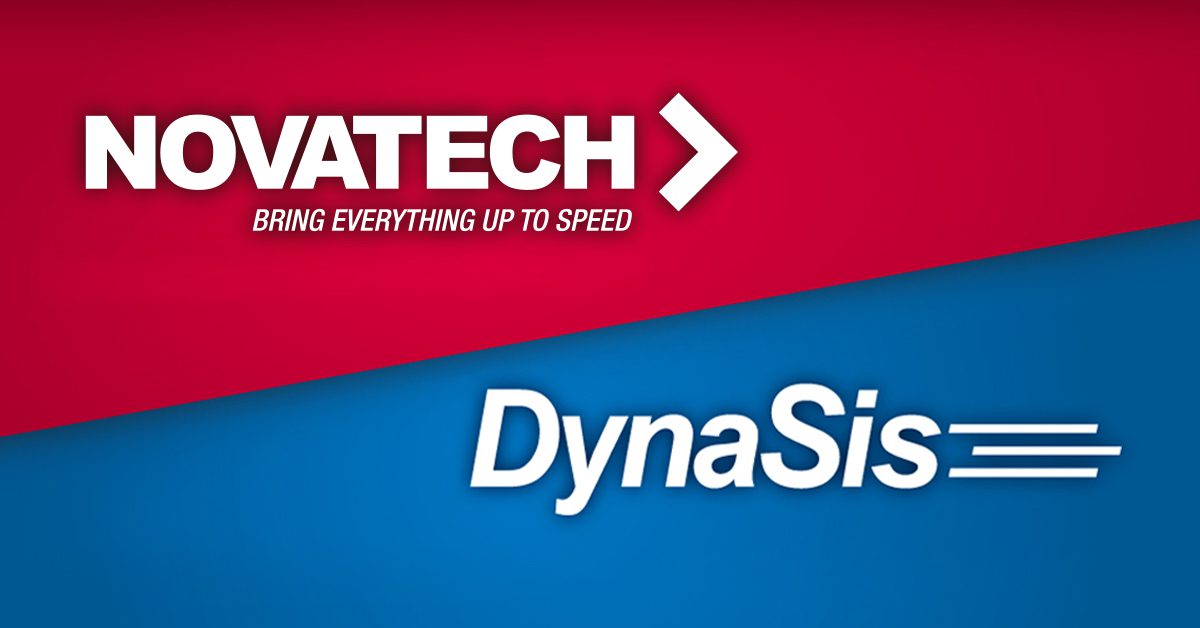 Nashville, TENN – Novatech, award-winning provider of Managed IT and Print Services, has announced a merger with DynaSis, a leading Managed IT Services Provider in the Greater Atlanta, GA area. In uniting, Novatech will leverage DynaSis' expertise in Managed IT, cybersecurity and cloud solutions as it continues its expansion into new markets as well as offering additional value to its existing customer base.
"With the rapidly changing IT landscape, businesses are increasingly seeking a single provider to support their entire IT environment," said Novatech CEO Darren Metz. "Novatech is committed to offering our customers premier IT solutions and joining with DynaSis
increases the strategic value we bring by serving as a trusted advisor and permitting our customers to focus on their business not their IT challenges."
With the merger, Novatech will retain the DynaSis office and staff located in Alpharetta, GA.
An industry-leading Managed IT and Print Services provider, Novatech is recognized a record 12 times by Inc Magazine as one of the fastest growing companies in the United States with 15 branches throughout the South and revenues of $94.5 million.
DynaSis founder Dave Moorman will become President of Novatech's Managed IT Services. Chas Arnold, DynaSis Principal and Executive Vice President will become Novatech's Vice President of Managed IT Services.
"When we were approached by Novatech, we knew right away this would be a perfect fit for the DynaSis team," said Moorman. "Darren Metz's vision of the industry and forwarding-thinking management team align with our goals to provide world-class technology services. We are very excited for the future."
"Like us, Novatech believes providing their customers with outstanding service quality is paramount," said Chas Arnold. "With their knowledge and experience in the managed print industry and our 26 years of Managed IT Service solutions, it was perfect."
Founded in 1998 in Memphis before moving its headquarters to Nashville in 2004, Novatech is continuing with plans to expand its footprint throughout the South. This is the 14th acquisition for Novatech, the sixth in the past two years and second in 2019.
"As we seek to grow throughout the South, we're reminded of Novatech's mission to flourish as a team by delivering caring, efficient service and support to our customers and to each other," Metz said. "We deliver outstanding equipment and service performance beyond our customers' expectations. That's what sets us apart from all the rest. DynaSis has built a well-respected reputation with its customers and business communities, and both companies are super-charged as we speed forward."
About Novatech, Inc
Novatech, the Managed Office Experts, is an award-winning provider of Managed Print, Managed IT, Cloud Solutions and CyberSecurity. Novatech's services empower businesses to increase productivity, lower costs, minimize risks, and drive growth through expert guidance in selection, implementation and support of cutting-edge technologies. In the day-to-day world of running a business, Novatech's portfolio of managed office solutions enable you to focus on running your business – leaving the tech to us. For more information about IT support and services from Novatech, visit Novatech.net. Follow @novatechnet on social media for all the latest news.