Novatech & Sharp: Redefining Production Printing for Businesses
November 1, 2023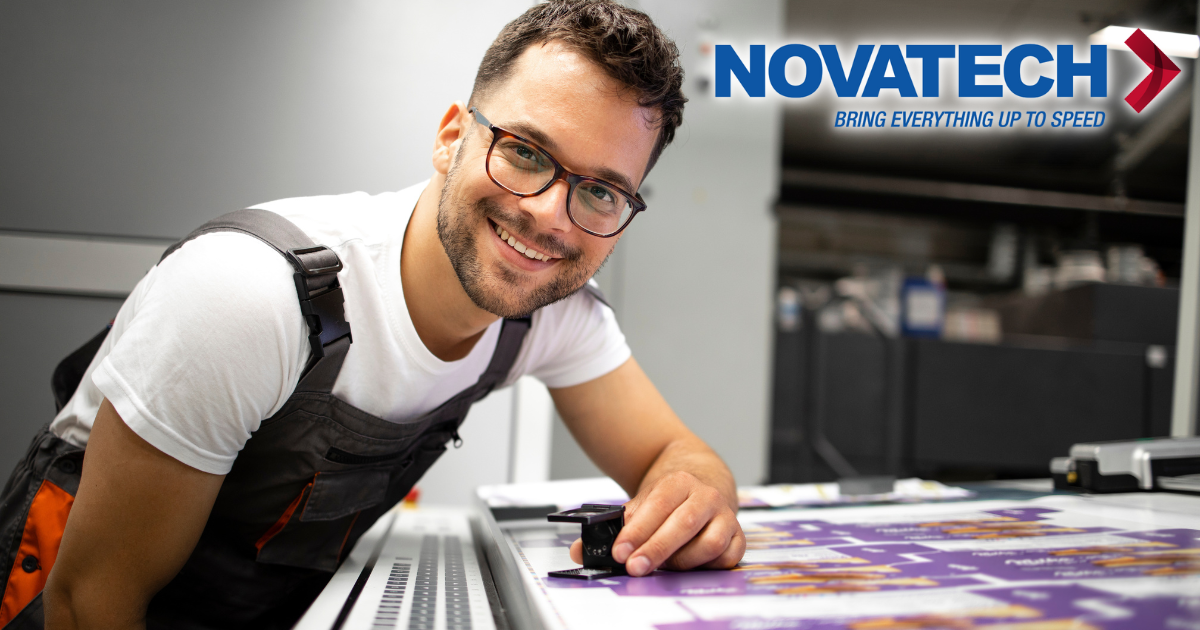 At Novatech, we take pride in aligning ourselves with industry leaders to provide top-notch solutions for our valued clients. As an authorized Sharp partner, we've witnessed firsthand the transformative power of Sharp's cutting-edge printing technologies.
With the recent launch of Sharp's BP Color Pro Series, businesses now have access to revolutionary production capabilities, tailor-made for optimal performance. Novatech is proud to be a company you can get these exceptional production printers from along with an industry-leading supplies and service agreement.
Sharp's BP Color Pro Series: More Than Just a Printer
When Kent Villarreal, Sharp's Senior Product Manager, discussed the novel BP Color Pro Series, he emphasized the printer's ability to cater to the print-on-demand market. With awe-inspiring speeds – the BP-90C70 clocks 70 pages per minute in color and the BP-90C80, 80 ppm for both color and black and white – businesses can achieve faster high-quality outputs. The Fiery® Print Servers integration ensures advanced color precision, streamlining even the most complex print jobs.
Why Novatech Recommends the BP Color Pro Series
Unparalleled Productivity: Sharp's focus on enhanced media handling is evident. The printers can handle heavier paper types, making your printouts look and feel premium. Coupled with edge-to-edge printing capabilities, businesses can create professional-looking booklets, marketing materials, and more.
Innovative Edge-to-Edge Printing: One of the standout features is the proprietary edge-to-edge printing. This facilitates full-bleed prints across various paper sizes, saving businesses from manual and often costly finishing processes.
GBC Smart Punch Plus: Talk of the town, this optional feature offers automated punching. By combining 3-in-1 punching, creasing, and perforation system, manual tasks become obsolete. The result? A faster production of digital prints, ready for immediate distribution.
User-Centric Design: Sharp incorporated real-world feedback from users, resulting in an intuitive user interface with a 15.4-inch touch panel and the Fiery Command Workstation. This ensures users, from graphic designers to office personnel, can navigate and manage print jobs effortlessly.
Superior Paper Handling: Sharp's dedicated approach to paper handling, exemplified by the 5,000-sheet large capacity tray, ensures consistent and high-quality outputs, irrespective of the volume.
Embedded Fiery Print Servers: A testament to Sharp's commitment to quality, these servers enhance print quality, especially for graphics-heavy projects. Advanced color management tools allow for customization, granting businesses an unprecedented level of printing control.
Novatech: Your Guide to Sharp Excellence
As professionals devoted to enhancing your business's operational efficiency, Novatech recognizes the power of the BP Color Pro Series. However, our partnership with Sharp isn't just about offering a product; it's about providing a solution.
Whether you operate in high-volume printing environments or are part of a dynamic marketing team, the BP Color Pro Series is set to redefine your printing expectations. Our team at Novatech is ready to guide you through integrating these production marvels into your workflow, ensuring you harness their full potential.
The future of in-house printing is here, and it's spectacular. With Sharp's BP Color Pro Series and Novatech's unwavering support, businesses can look forward to unparalleled print quality, productivity, and efficiency. Ready to improve your print operations? Let Novatech, powered by Sharp's innovation, guide you to excellence.