Transforming Legal Workflow with uniFLOW
August 11, 2023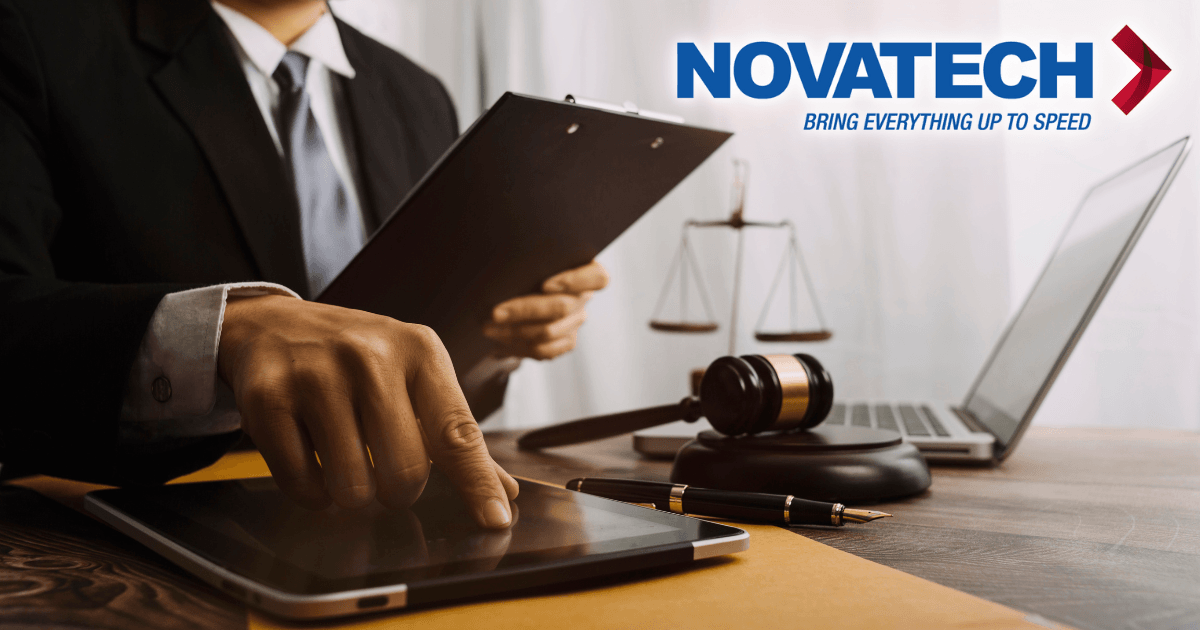 Law firms are known for having a lot of paperwork, and the way they handle files, briefs, and other legal paperwork is an important part of their business. Using technology, especially a document management solution like uniFLOW, can change the way a law firm works, making it more productive and making sure data is safe. Let's look at how uniFLOW can change a law firm and how its powerful features can be used to their fullest.
Improved Document Security
Keeping confidential client information safe is one of the most difficult things for law firms to do. The strong security features of uniFLOW make sure that all printed, scanned, and copied papers stay on the secure network of the firm. With the "Secure Print" feature, print jobs are held until the user authenticates on the device. This keeps confidential papers from being left unattended.
Time is a valuable resource in a law firm, but it is hard to find. With powerful OCR (Optical Character Recognition), uniFLOW cuts down on the time it takes to manually enter data. The system can turn scanned images into text that can be edited and searched, making it easier to find documents, edit them, and look for them.
Here are some other key benefits of uniFLOW
Better cost management: uniFLOW's reporting tools help companies keep track of and control their printing prices. Law firms can save money by putting in place measures like print quotas, duplex printing, or black-and-white printing in places where people use the printers a lot.
Streamlined Scan Processes: uniFLOW has a scan interface that is easy to use. Legal professionals can scan documents to email, a specific folder, or straight into their document management system, which speeds up the scanning process. Also, the 'Scan to Me' and 'Scan to Home' features of uniFLOW make sure that scanned papers get to where they need to go quickly and safely.
Simplified Device Management: It can be hard to keep track of a large number of printers and scanners. But with uniFLOW, companies can monitor, control, and maintain all of their devices from a single platform, which saves them a lot of time and money.
Mobile and Cloud Printing: With uniFLOW's Mobile Printing feature, lawyers can print from their phones or laptops, which is very important in today's flexible work climate. Also, Cloud Printing lets users print from anywhere, so activities run smoothly even when they are working from home.
Integrations with other platforms used by the legal industry
There are more benefits of uniFLOW for a law firm than just these. It works with famous legal software like iManage and Worldox and lets you scan directly to client folders, saving you a lot of time. Its flexible architecture also lets you add or change things in the future as your business grows and changes. This makes it a future-proof option.
Implementing uniFLOW is more than just installing the program. It's about figuring out what your firm needs, making sure the answer fits those needs, and giving the training that's needed to make sure the change goes smoothly.
Partner with Novatech to get uniFLOW today
At Novatech, we're proud to give our clients this kind of personalized service. Our team works closely with your law firm to get the most out of uniFLOW and make sure you get the most out of the system.
uniFLOW is a flexible, secure, and highly effective document management system that is designed to meet the strict needs of a law firm. Its many features, like better security and better workflow management, make it possible for a law firm to be as productive and efficient as possible and meet clients' needs well. With the help of Novatech, you can see how uniFLOW can change your business and take it to the next level of efficiency.