What is Toner Yield and Why Should You Care?
March 15, 2023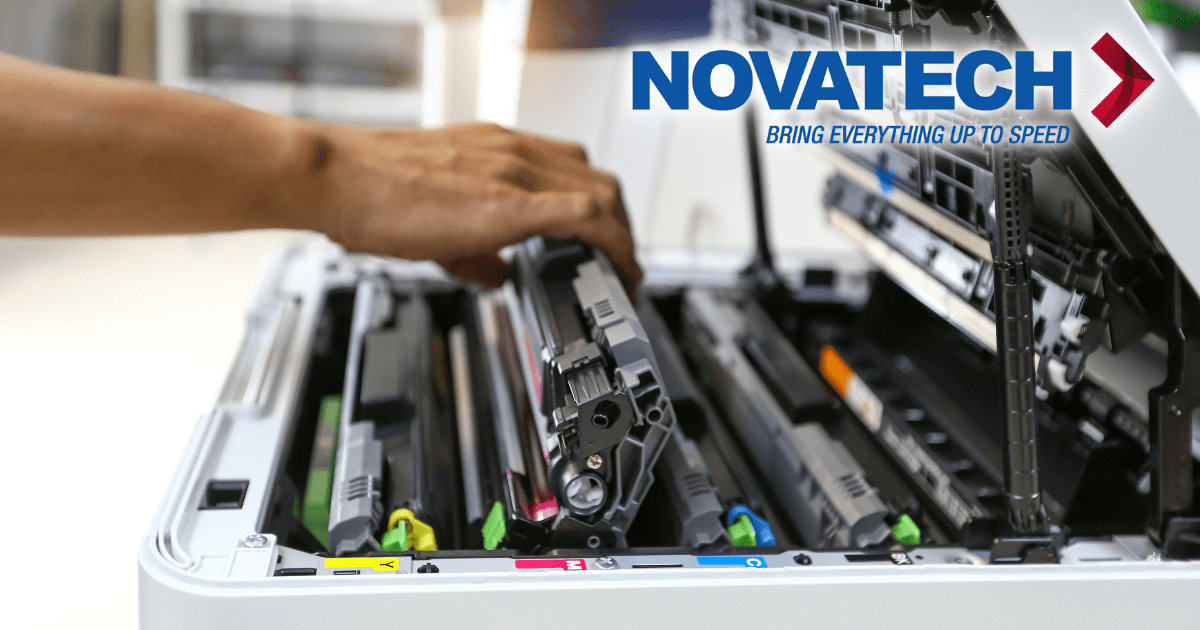 Do you have a laser printer or a copier in your office? If you do, the device will take toner if it is a business-class laser-based printer or a multi-functional device (MFD). Many people have never thought about or realized these toner cartridges have something they call "yield."
The toner cartridge's yield and price will affect what the long-term total cost of ownership (TCO) is for the specific laser printer or MFD we are talking about. The yield, along with the cost of the toner itself, are the two key pieces of information you will want to know if you are working out a true cost per print.
What is Cartridge Yield?
When it comes to toner cartridges, the yield has two statistics that matter. One is how many pages you can print, and the second, at what percent coverage. Every cartridge tends to have different costs and yields, so the numbers given below are an example and not necessarily for your specific printer.
If you look at a standard rating, it will say something like, 12,000 pages at 5% coverage. What this means, is if you print a job like an excel spreadsheet and it covers the page with toner that is 10% of the surface area, you would only expect 6,000 prints before running out of toner.
Why? because you are printing at 2X coverage compared to what the toner cartridge is rated for. If you print, and it covers exactly 5% of the page, you will be able to print 12,000 pages in this example. If you printed and it only covered 2.5% of the page, you would actually be able to print 24,000 pages rather than 12,000 pages.
Let's compare this to something most of us can relate to: getting a quart of milk. If you get a quart of milk, it will give you four cups of milk (cups are 8 oz and a quart is 32 oz). However, if you said you needed 16 oz. cups, you would only get 2 glasses from the quart because there is only 32 oz. of milk. The same thing happens with toner cartridges. Instead of 32 oz, they tell you the total number of pages to expect, and instead of 8 oz per cup, they tell you what percent of the page has toner.
Once you have the number of pages you can expect to get from your toner, you can look at your price. If you pay $200 for a toner that is printing 12,000 sheets of paper (at 5%), the cost for those pages would be $200/12,000 = .0166 or 1.67 cents a page (plus other repairs and consumables). If you were at 10% coverage, that would double your cost to be $200/6,000 = .033 or 3.3 cents a page.
This is why coverage matters. Because having an understanding of print yield will help you get to the bottom line of what your printer is costing your company.
How Can Novatech Help?
If evaluating your print costs seems too difficult because you have to know coverage, yield, and price, Novatech can make it much simpler. We offer cost-per-print plans on most business class printers and copiers. We determine what price to charge by working out the formula in the same way and taking on the risk ourselves.
Since we know printers and copiers, we are able to determine the cost of these devices by looking at how much you print and then working through how many toners will be needed and the expected number of printer repair calls that will need to be made for the model of printer or copier you have.
Our team is here to help you. We will help you come up with a sensible plan to protect all of your printers and copiers in your fleet with an easy-to-understand cost-per-print contract. Give us a call if you would like to simplify your printer service and supply fulfillment for your company.