Why Should I Trust Novatech With My Managed IT Services?
August 3, 2022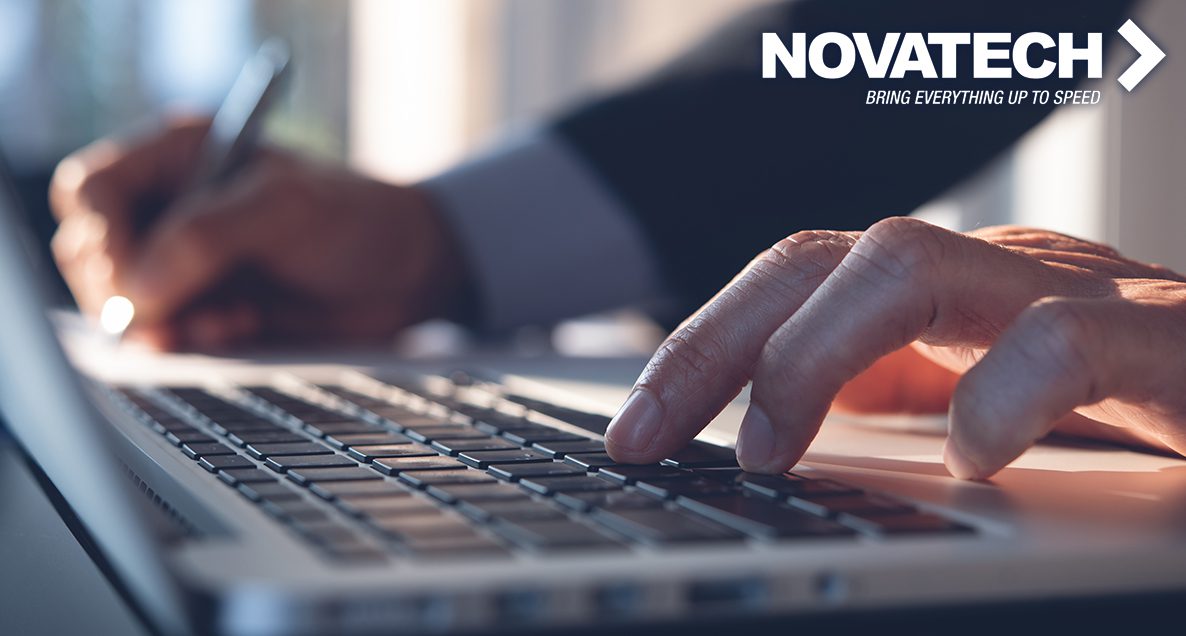 IT services are necessary for businesses today in order to safely manage and maintain their information. However, people naturally have doubts about managed IT. In this article we will discuss how our decades of experience and investment in IT services helped us create a process for managing IT and allow our clients to see benefits.
Why Trust a Copier Company with My IT?
Unfortunately, in our industry, there are copier companies that are trying to do IT, whether it is natively or by purchasing small IT companies, to grow that side of the business. This means that there is a clamor to be involved in this area, and that the level of service is all over the place. For many of these companies, it is a new frontier, and their methods are often uninformed or ill-formed. This naturally leads to hesitancy and doubt when considering whether to adopt managed IT services for your business.
Novatech has been known primarily as a copier company, but three years ago, Novatech  purchased one of the best IT companies in the United States. As a Microsoft Gold Partner with 29 years of experience in the industry,  we were named by Microsoft as one of only 100 cloud providers in the US. 15 years ago, we determined to grow our company to be the best in the industry, so we looked for processes to bring to the managed services industry.
We couldn't find good systematic processes for managed IT services. We decided to hire a company, and spent a lot of money and time building the processes for the managed service industry. We ultimately used the ITIL 25000 framework to build our models, and put our company around them. Every single day since then, we use those processes, which also identify the time traps and failure points of our industry.
Back then, we weren't smart enough to have a contract saying that the company who helped us map our processes couldn't sell what we had built, and that is what they did. They sold our processes to service companies in the US, who now base their business model on the things that we had built 16 years ago with our hard work and investments. Our groundwork alone has helped a lot of companies and businesses get better support from their managed service providers because of it, and we are proud of that.
For us, the question you should ask yourself is, "Who would I rather rely on, someone who uses our processes or the one who created them?"
What Is ITIL? Foundation of Managed IT Services
ITIL stands for Information Technology Infrastructure Library. It breaks apart technology into small segments such as backup, security, end users and infrastructure. It takes all of those components, breaking them down into small buckets that we process out and look at for onboarding, incidence response, change management, backup in disaster and recovery, cyber security, and the overall network and security assessment.
All of that has been processed out and built into eight swim lanes of accountability, deliverables and customer expectations. It is the foundation of the managed IT services industry.
Data Backup and Recovery Critical Managed IT Services
As you work out your scope of work (SOW) with your managed IT company, one of the most critical discussions you have will be centered around data backup and disaster recovery. We take this part of our business very seriously, and we have candid, open discussions with our clients to ensure we meet the goals they have for their businesses.
What Are RTO and RPO in Managed IT Services?
RTO is the Recovery Time Objective, RPO is the Recovery Point Objective. RPO is how far back you want us to recover in a disaster, and RTO is how long you can be down for the recovery time before your business is back up and working again.
It's really easy to say, "I want everything we've ever done, and if we go down I want to be back up in a minute." We can do that, but there is a significant cost to that. When we decide exactly how you want our service to work for you, we determine how much you want to spend, how fast you want to go back up, and how far back you want to go if there is a true disaster.
What Is Typical for Disaster Recovery in Managed IT?
If a business requires data from seven years prior, we will have a subset of that data in production for them to pull out of an archive. For businesses that have to go back further, we archive annually and have those in the data center for backup. Those are not accessible to the end user because it is cheaper than having it hot, because that data would cost more money and would also be backed up. It creates a loop. Any information in use will be added on to the backup.
When you are talking about offsite storage, or data center backup storage, obviously less is cheaper, so it depends on what you want in production. The same with the time. We can make it so there is another server sitting right next to your server on site or in the cloud, and the end user can just switch over to the other one and  keep working.
That is obviously going to cost more than if we have to restore one, build it back up, and install it to put it back into productivity. It all comes down to budget and what you can withstand pain-wise when it comes to your end users not being able to work.
Why Would I Have to Think About IT Services?
I'm just a business person and don't really care about IT. Why would I have to think about managed IT services at all?
That is the number one question we get asked. We know that people just want their stuff to work. They don't want to know what we are using; they don't really care how we do it. They want a fast response, knowledgeable people, and great communication.
The first reason you need to be concerned about this is because you are paying people to work. If you don't proactively monitor, manage and maintain what your employees are working on, it's going to cost you money.
Second reason for concern is being secure and available. If you get breached and have to pay a ransom, that could ultimately put you out of business. This happens all of the time. Having us proactively manage, monitor and maintain the equipment your users are using, while securing the data they are accessing, will allow you to sleep at night and not have to care about this. It will fulfill your initial desire to not have to care. It's like any other task assigned to a trustworthy person. If they are competent and reliable, then once they have the assignment, they need little to no oversight while producing the results that you want.
Why Novatech for Managed IT Services?
Novatech believes all support and all service in an IT model must be process-driven, where our staff knows exactly what to do, no matter what is thrown on their plates. Our focus is to get your team on a technology platform that supports your business with reliable IT support.