7 Tips for Your Best Office Copier Lease
June 13, 2022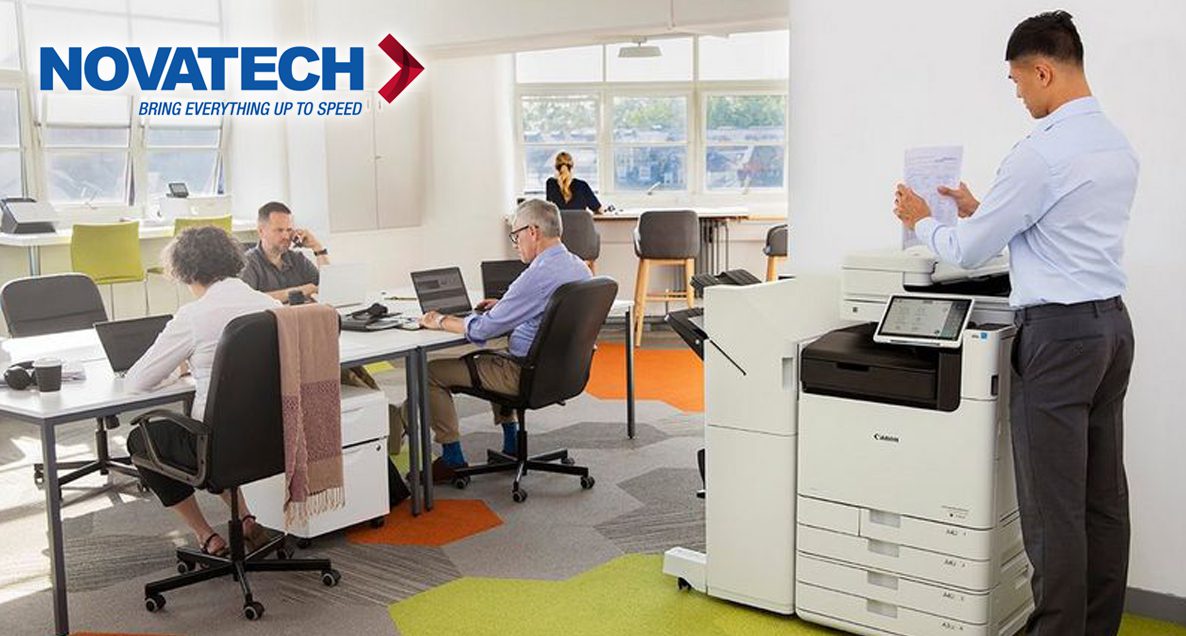 Are you looking for an office copier lease?  Do you have numbers in front of you, but aren't sure if you are getting the best deal? Do you want to be sure you are working with one of the best copier leasing companies? It is important to check the offers you are getting on your copier lease to ensure you are getting a great deal.
We have been in the office equipment industry for 30 years and have helped companies right-size their equipment and be as efficient as possible.
We will go over some tips on leasing a copier, as well as how to look at copy machine leases in this article.
Tip 1 – Look at current printing volume
If you are looking to lease a copier, then knowing your print volume is critically important. The reason is copiers are made with workload expectations, so to get the right copier, you need to know what the workload will be. Printer leasing companies will factor in the number of prints to help make sure you get the best copier for your company.
Tip 2 – Color or black and white?
Next you will want to know if you are getting a color copier or a black-and-white copier. The printer lease will reflect this difference more in the supplies and service portion of your bill than the actual printing equipment part of the bill. Basically, a 45 page-per-minute device should be about the same pricing for the actual copier, but the bill will be more for a color copier when it comes to the repair service. Your copier dealer will be able to give you the rates of color vs black and white.
Based on the rates, you will have a better idea of which you should get, a color copier or a black and white copier.
Tip 3 – Estimating your monthly payment
There are two parts to your monthly payment. The first part is to know the equipment costs, and the second part is the supplies and service part. The copier part of the lease will generally be between $60 and $500 per month, depending on how high-end you go on the copier, with the "typical" copier being about $150 per month. Supplies and service are variable, meaning it depends on how much you print. Much like estimating the amount gas will cost in a new car, you will need to know print volumes to estimate this part of the bill.
Tip 4 – New copier, used copier or a copier rental?
The cost of the copier also varies if you get new, used or a rental. The cheapest will be used, then generally new and rental are the most expensive. The exception on this is if you get a desktop multifunction device. Desktop copiers will generally be cheaper than leasing a used copier (unless it is a used desktop copier.)
Tip 5 – Lease terms
The next part of understanding your copier lease in knowing the lease term. Your copier lease company will give a quote generally in months (36 months or 60 months are the most common). What this means is you need to know how long it is for (normally 3 or 5 years.) The shorter lease will have a more expensive per-month price and the longer lease a lower per-month price.
Tip 6 – Lease type
The type of lease will be FMV or $1 Out.  The FMV lease means you return the copier at the end of the lease term. The $1 Out means at the end of the lease you pay $1, and the copier is yours. (Like a lease-to-own kind of situation.)
Tip 7 – Device type
When looking at leasing, do you want to lease an office copier or a multifunction printer? The printer is more of a desktop unit, while the office copier is normally a floor-standing unit. For lighter print volume, we would suggest leasing a multifunction printer (if you don't need 11 x 17 capability.)
Leasing office copy machines has a lot of details worth paying attention to. We help companies lease color printers and copiers. We will help you get a lease agreement that works for you company for the right copier and the right kind of copier lease.
Copier leasing doesn't have to be a confusing and complicated exercise. Let us help you simplify the process to get you the perfect black and white or color copier lease for your business.