9 Benefits of Outsourcing IT Support
August 5, 2021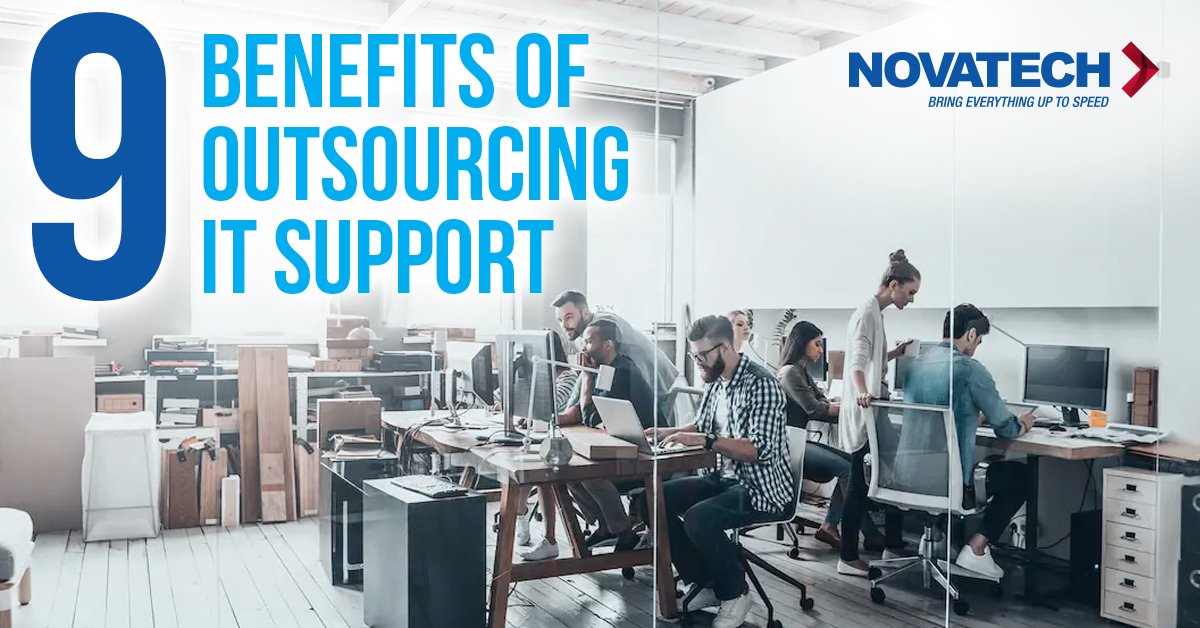 In a world of interconnectivity, reliable IT support is a must. However, finding in-house support can be challenging—not only is the onboarding process demanding, but ending up with the wrong candidates results in more time-consuming efforts and an overall lack of cost inefficiency. 
The other, better option? Outsourcing your IT support.
But, what is IT outsourcing? Outsourced IT has become an increasingly viable, affordable, and dependable strategy—one that comes with a range of advantages. The benefits of outsourcing IT support are practically endless, but we've outlined nine of the top reasons.
Why Outsource Your IT?
The decision to outsource some or all of your IT needs requires a detailed analysis of your budget, specifications, and company goals. Knowing when to outsource isn't always clear-cut, and balancing the benefits and risks of outsourcing IT services takes time.
With that said, if one or more of the below issues apply to you and your company, you may want to consider reaching out to an IT outsourcing contract service.
Persistent tech and

cybersecurity management

issues take too long to be solved

Company efficiency has decreased

Top-level IT employees are managing basic requests far below their skill level

Investing in new hardware or software is necessary but too costly

There is no recovery plan in case data is lost; if there is, it's vague or ineffective

Customers or staff have complained about existing technology solutions
These concerns are standard growing pains for companies of all sizes. Still, growing pains can and should be managed effectively. Outsourcing your IT is one way to ensure steady, painless development.
What are the Benefits of Outsourcing IT Services?
With this in mind, here are the top 9 benefits.
1. Lower Operating Costs
One of the most visible—and immediately gratifying—advantages of outsourcing is a decrease in operational costs. These cost savings show up in several ways, including:
Reduced labor costs

– When you hire in-house IT services, you're always walking a tightrope of labor costs. You want IT members to have a full workload, so you're not wasting money—you also don't want to overload IT members and subsequently have to hire more staff. With outsourced IT, you only pay for the services you need, when you need them.

Fewer or no real estate costs

– When you hire an in-house team of IT employees, they need an office to work from. You may also need to house servers or pay for server space. By hiring external

managed IT

support services, you don't have to foot the bill for an office expense.
2. 24/7 Support
Time zones can cause headaches in business dealings. But they can also be a blessing for IT support. Employing a second help desk service from the other side of the world means you can have 24/7 support without employing overnight staff at your office.
From network monitoring to tech support, a managed service provider can be on-the-clock round-the-clock. This added availability ensures customers and employees will never have to wait for help again.
3. Larger Talent Pools
Because IT workers are relatively sought-after, companies in mid-sized cities can quickly run out of talent. If your organization is based in Salt Lake City, for example, you're limited to hiring on-site employees from the surrounding area. With outsourcing, you expand your potential talent pool exponentially.
4. Different Perspectives
Speaking of talent pools, employing people from different cities and backgrounds also brings in unique perspectives. Work culture varies, and everybody has their unique ways to solve problems and think critically.
With domestic outsourcing, the value of new perspectives can't be understated. When an outsider examines your current IT structure for the first time, they may be able to offer advice from a fresh, unbiased position.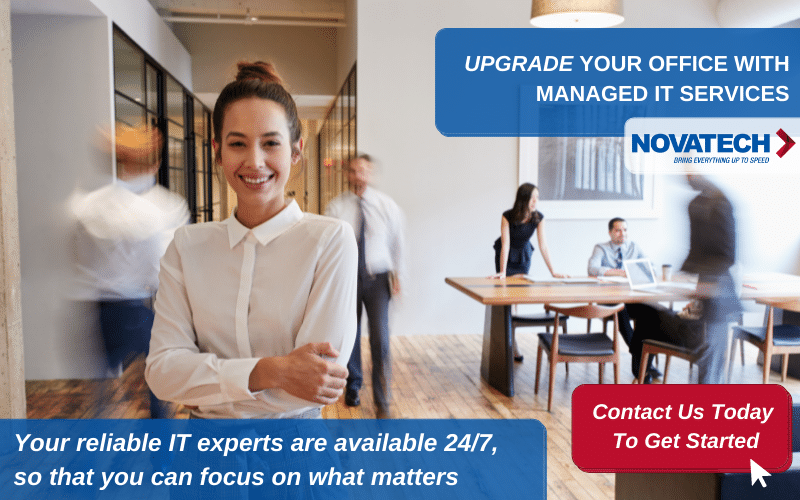 5. Improved Efficiency
If your company chooses to engage a dedicated outsourced team for your day-to-day operations, like print management, your in-house information technology employees can focus on their specialties. This leads to increased efficiency; rather than constantly learning new, unrelated skills, your staff can do what they do best.
6. Flexibility
Hiring and training new staff can be time-consuming and cost-prohibitive. Outsourcing allows you to add or remove workers easily based on current business needs.
With project-based outsourcing, you can quickly engage pre-trained IT experts anytime a deadline crops up—without having to onboard several new employees on a short-term contract.
7. Reduced Downtime
What happens if your network shuts down? Chances are your employees won't be unable to work, resulting in downtime (which ultimately leads to you losing money). Even if one staff computer goes down, they'll be sitting around waiting for the problem to be solved.
Having off-site IT support means there is someone on a separate network that can provide support in case of outages, technical issues, and cyber attacks. It also means that someone is always available to help when technology problems arise, leading to less downtime overall for your staff.
8. Risk Management
One of the most substantial benefits of outsourcing IT infrastructure is the transferral of risk. Typically, when you sign a contract with a third-party IT service, they assume much of the risk associated with changing security and compliance requirements. Because it's their job to stay up to date on all things technology and compliance, there's less risk for you when dealing with unfamiliar tech.
9. Staying Competitive
To stay competitive in your industry, your IT systems need to be operating flawlessly. When you combine all the operational benefits of outsourcing IT department needs with reduced costs, you have a major competitive advantage.
Work with the Best, Partner with Novatech
There are countless advantages to outsourcing your IT services. But choosing the right IT service provider is just as important as choosing one at all.
Our team at Novatech works around the clock to stay updated on the ever-changing fields of IT, security, and data migration. We strive to keep you at 99.999% uptime and are here to support you and your team, whether they're at home or in the office. 
Ready to work with a team that over-delivers every step of the way? Call us today to discuss our range of IT solutions.
Sources: 
Forbes. The Countries With The Most STEM Graduates [Infographic]. https://www.forbes.com/sites/niallmccarthy/2017/02/02/the-countries-with-the-most-stem-graduates-infographic/?sh=6f45cc7f268a