Get your campus IT future-ready with hybrid cloud in education
March 3, 2020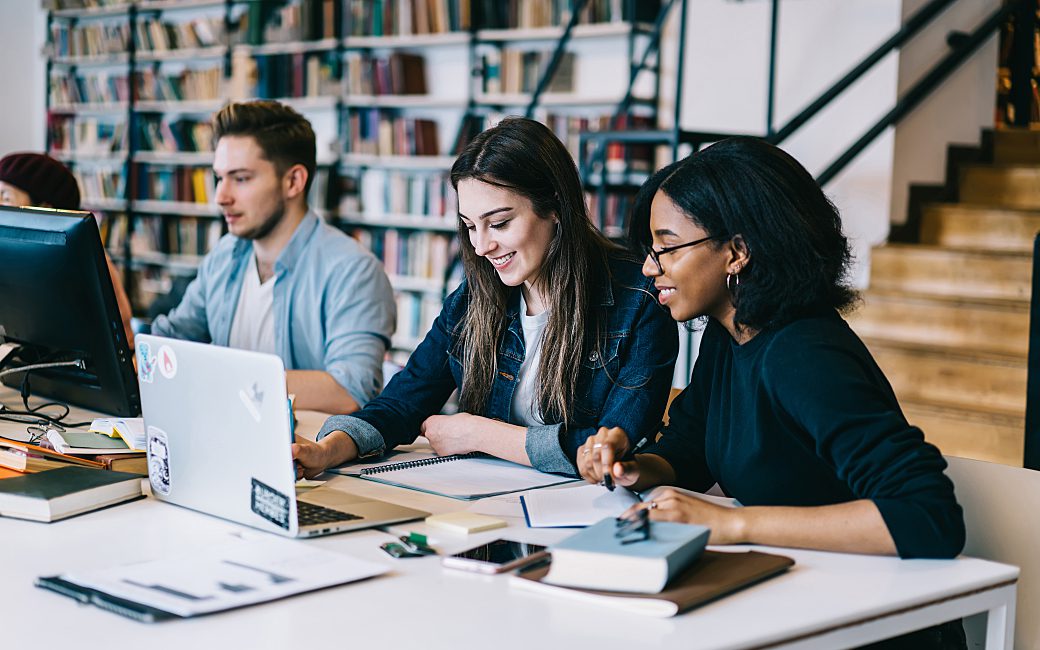 Rosemary de Fremery 
As a higher education IT professional, your job has never been more demanding. You have to scale your environment to guarantee peak performance in an increasingly complex environment, keep campus systems secure in the face of even-bolder cyber threats, deliver game-changing technology innovation that advances learning objectives, and achieve all of these goals with a lean budget. Many IT professionals at colleges and universities are finding that a hybrid cloud solution can help them move the needle on these priorities and offer increased flexibility, performance, and cost-effectiveness.
What you need to know about the hybrid cloud
A hybrid cloud approach blends the private and public clouds, combining the benefits of an on-premises computing environment with the advantages of its newer cloud-based counterpart. With these hybrid capabilities, higher education IT professionals can tap the agility and cost-efficiency that are signature cloud hallmarks and still ensure that proper data security measures and granular administrative controls are in place as they would typically be in a strictly premises-based environment. This can prove especially helpful for educational institutions with expanding IT operations.
According to EdTech Magazine, until recently, colleges and universities were running into a major challenge when they attempted to scale their environments for greater performance during peak load periods. To get the job done in an exclusively on-prem environment, they had to either make massive capital investments in hardware that would sit idle for the rest of the year or grit their teeth and somehow become comfortable with the idea of performance slowdowns at key moments during the academic year.
Fortunately, the hybrid path now offers educational institutions a more palatable choice. Education IT pros can avoid wasting resources (which means no expensive servers lying fallow during quieter periods) and still provide rock-solid performance to the campus community. The mix of capital and operational expenses associated with a hybrid model can give higher education institutions a little more budget flexibility too. And with a more manageable hardware footprint, colleges and universities can more easily refresh any aging legacy hardware they have on site.
Why a hybrid approach matters to education IT
While a hybrid solution can be very attractive from a financial standpoint and provide greater flexibility to expand your IT operations, it can also help you make serious progress on a number of other mission-critical fronts at the same time:
Future-ready architecture
Keeping campus IT systems current with the relentless technology developments of today and tomorrow is very tricky in a strictly on-prem environment, both from an operational standpoint and from a financial one. With a hybrid model, you can determine which applications are best suited to the cloud, move them there when the time is right, and still keep pace with technology innovations.
Greater agility
When your technology resources are hosted solely in the cloud or on-site, you may not be able to shift workloads between these spheres easily. With a hybrid approach, you can move existing workloads between the public and private clouds as needed. You can also rapidly deploy new applications and scale your capabilities without having to wait for hardware to arrive and be configured properly.
Better security
It is essential to ensure proper data security in the face of growing threats—particularly when it comes to students' personal information. Housing the most sensitive data within the campus data center can give you a greater measure of control over how this data is guarded, ensure better compliance with regulations, and encourage greater public trust in your college or university.
Robust disaster recovery
If a disaster strikes, recovering normal operations can be very difficult in an entirely on-premises environment. With hybrid technology on board, you can determine which capabilities are absolutely critical and run them through the cloud in the event of a data center outage. And you can get these disaster recovery benefits at an affordable price point.
A helping hand for IT
You're likely under massive pressure to deliver top-notch IT with very limited human and financial resources. By augmenting your existing infrastructure with a hybrid approach, moving some applications to the cloud, and quickly rolling out new applications, you can relieve some of this burden and accomplish more with less.
Move your campus IT forward with hybrid capabilities
It's not easy to advance the multiple priorities you're juggling. There are only so many hours in the day, IT staff can be limited, and the budget must be considered. But with a timely hybrid assist, you can make meaningful progress toward your IT goals and simultaneously create a flexible, more future-ready IT foundation for your institution.
Novatech is a proud Premiere First Managed Print Specialist