Case Study: General Solutions Associates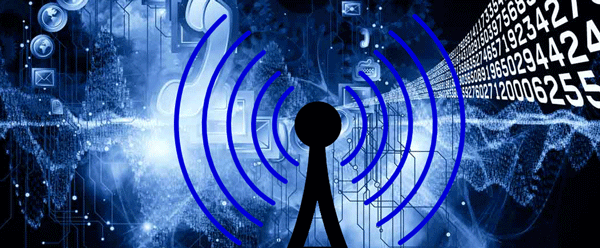 The Challenge
For General Solutions Associates (GSA), technology is not just a convenience, it is a powerful tool that the company must use appropriately to ensure meeting its own compliance requirements.
When GSA sought (and received) SAE-16 type II Certification*, the AICPA* auditors who conducted the certification, while comfortable with the firm's cloud-based technology platform, recommended bringing technology in-house to bolster both security and disaster recovery.
*The Certification attests to the fact the company and its systems have been audited over a minimum six-month test period and that they conform to the requirements of the American Institute of Certified Public Accountants (AICPA) Service Organization Control.
The Existing Technology
Prior to the audit, GSA had initially utilized an in-house server but had, over several years, transitioned much of its data and some productivity tools to a hosted solution with a third party provider. After adopting this approach, GSA management came to the realization that while this particular cloud solution was convenient, it did not meet all their regulatory requirements and lacked the robust availability the firm needed for its personnel. "As the business grew and we added more employees, it became more difficult to ensure the same level of availability we had enjoyed with our own server," says GSA Partner, Joe Solana.
Then, when during the SAE-16 Type Two certification process, auditors advised that internal technology would improve the security over the hosted cloud solution they were using, Solana knew it was time to make a change. "We wanted 100% uptime, and we placed extreme importance on stringent security for customer data we are housing," he says. "We also wanted to meet or exceed all the requirements to maintain our certification as a service provider."
The Selection
In the midst of the audit, another GSA Partner Matthew LaHood thought of Novatech, whose leadership he had met previously, and mentioned them to the auditors.
"The auditors had heard of Novatech and they were very happy with that choice," says Solana. With the auditors' enthusiastic blessing of Novatech, GSA was ready to forge ahead and called upon Novatech to upgrade its technology systems, and a great partnership was born.
The Solution
Novatech assigned one of its Technical Account Managers (TAM) to the GSA account. The TAN met with Solana to discuss the firm's needs and to develop an effective, affordable solution that would include secure backup. After completing its analysis and developing specific requirements for GSA, Novatech recommended an on-premises virtualized infrastructure composed of two physical servers, or hosts―a Dell host server and a Dell backup and Business Continuity server―that would serve as physical hosts for a framework of five virtual servers. In addition to the continuous on-site backup provided by the virtualized backup system, GSA's data would also be backed up securely to Novatech's offsite Data Center for 100% redundancy.
The Implementation
For the first stage of the process, Novatech engineers began monitoring GSA's existing servers and desktops to create a baseline for the new solution and to resolve any outstanding issues. Novatech also backed up all of GSA's existing data to a secure location to prepare for the cutover.
For the second phase, the Novatech implementation crew installed the new servers and built the network over a three-day period, then began advanced configuration to secure optimal connectivity and operability for all GSA's desktops and devices.
"It took Novatech about a week to get everything up and running, with all the machines connected and working," says Solana. "The process went smoothly, other than typical upgrade glitches like a machine not being compatible. At first they had a bit of difficulty getting our phone system to integrate with the new routers, but they got that resolved quickly. It was a growing pain more than a glitch."
After the solution was complete, Novatech began providing 24/7/365 monitoring, and proactive management and problem resolution, including round-the-clock Help Desk support. For remote connectivity, GSA workers were able to access the network through a secure virtual private network (VPN).
The Result
Since the implementation, Novatec has remained as committed to GSA's satisfaction and success as it was during the initial implementation, Solana says. "The 24/7 system monitoring and proactive management is the biggest benefit …and savings", he notes. "I am not spending hours of my time trying to figure something out when someone has a problem. Having someone to help out is a lifesaver!"
When asked to sum up his experience, overall, Solana offers high praise for the firm. "We are a turn-key service provider like Novatech. We know from developing solutions for our own customers, how valuable it is to work with a company that provides everything you need." Solana concludes, "There hasn't been anything Novatech couldn't do, and I would recommend them in a heartbeat. In fact, I already have."
Solana also applauds Novatech's TAM model. "Their consultative work is really valuable for a company like us without extensive technical expertise."
The Future
The implementation been so successful that GSA is currently working with Novatech on developing a failover disaster recovery solution. "They are working on a new network design and business continuity service for us that includes a redundant virtual server that could be hosted at their data center or wherever we want," says Solana. "If our office building was not accessible, we could just flip a switch and be up and running."
ABOUT GENERAL SOLUTIONS ASSOCIATES, LLC
General Solutions Associates, LLC is a
turnkey solution
for all compliance, tax, and regulatory needs. They are a dynamic and expanding firm of industry professionals with varied expertise related to telecommunications consulting and regulations compliance. For businesses that aim to reduce their operational expenses, maintaining optimized operations at the same time is an ongoing balancing act. GSAssociates is equipped to guide a business through financial complexities within the growing telecommunications and information industry, not only nationally but abroad as well. As a leader in telecom consulting, GSAssociates provides services to ensure that your enterprise will operate at its full potential. Based in Atlanta, General Solutions Associates (GSA) has been providing consulting services and solutions to businesses since 2002. For more information about GSA or its products, visit
www.gsaudits.com
or email Karine Vosberg at
karine@gsaudits.com
.